Applications for the LI College of Fellows Convenor Election open on Monday 15 March 2021. We're looking for a Fellow to lead the College, champion the landscape profession, and promote Fellowship across the sector.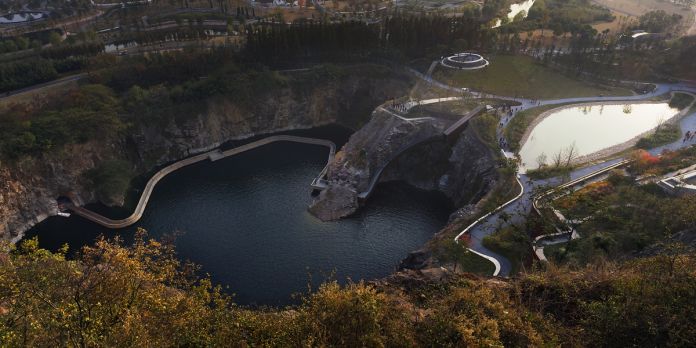 The Landscape Institute is seeking a senior member to lead its growing College of Fellows, champion landscape, and promote LI Fellowship across the sector.
Applications for the LI College of Fellows Convenor Election open on Monday 15 March 2021.
Are you interested in standing?
The College of Fellows comprises all Fellows of the Landscape Institute. Fellowship of the Landscape Institute is awarded to our sector's foremost innovators, leaders, and ambassadors. It recognises the top experts in landscape, as well as those who have made a special contribution to the development and promotion of the profession.
The College of Fellows is expanding. Over the past few years, we've actively sought accomplished industry leaders, with diverse skills spanning urban design, garden design, horticulture, landscape construction, education, landscape science, parks management, landscape policy, and regulation, as well as our largest fields of practice – landscape architecture and landscape planning – to join our profession.
Read more
The College of Fellows Convenor represents this expert knowledge group.
How to apply
Before applying, please review the following documents:
This year, the College of Fellows election will run alongside the main LI Board and Council Elections. Every member will receive an email from our independent electoral services provider Mi-Voice with a link to the nominations website: if you have not received this email by Tuesday 16 March, please contact the LI staff team.
As part of the nominations process, we ask candidates to submit a written candidate statement – of no more than 500 words – outlining how you would deliver the College of Fellows Terms of Reference, with particular reference to your ability to:
convene members
organise and chair meetings
be a reputational face for the College
promote Fellowship of the Landscape Institute
facilitate discourse within and beyond the College
For more information on the LI elections, including applications, the elections process, and the roles available, see the LI elections FAQ.
Delivering for all of society
The Landscape Institute's Royal Charter, granted in 1997, requires that we operate in the public interest. This means working for the benefit of everyone in society.
Recent challenges have highlighted widening divisions and inequalities in society. The LI aspires for our members to be the leading voice in a greener recovery from the COVID-19 pandemic. But to be truly successful, that recovery – and our leadership – must be equitable, diverse, and inclusive.
We encourage Fellows from all backgrounds to nominate themselves for election. In particular, we welcome nominations from members from under-represented groups in the landscape sector, both in the workforce and at the leadership level:
People from Black, Asian and minority ethnic communities
LGBT+ people
People from marginalised communities
People with disabilities
Women – particularly mothers with young children who are balancing work and childcare in lockdown
'To effect real, inclusive change, we need two things: plurality of views and lived experiences; and visible role-models for everyone in society,' said LI President Jane Findlay.
'We need plurality of views and lived experiences, and visible role-models for everyone in society.'
'Since the Black Lives Matter movement last year galvanised anti-racism around the world, we've confronted some uncomfortable truths about the relationship between placemaking and racial discrimination, and links between parks and gardens and the transatlantic slave trade. We've also heard from many practitioners who have experienced racial discrimination in the workplace.
'We've already identified a gender pay gap in landscape. Now, in our industry as well as countless others, we run the risk of losing talented women due to the demands of home schooling and entrenched caring inequalities.
'And our LGBT+ network, Rainbow Places, has heard about some of the struggles LGBT+ practitioners are facing – both in the workplace and outside it.
'We warmly welcome nominations from new leaders who have lived these or other similar stories; who can share their experiences, help us learn from them, and help us become a vibrant and diverse professional community that acknowledges and serves people from any and all backgrounds.'