The Landscape Institute is calling upon members to submit case studies of their work that demonstrate good practice in responding to the climate emergency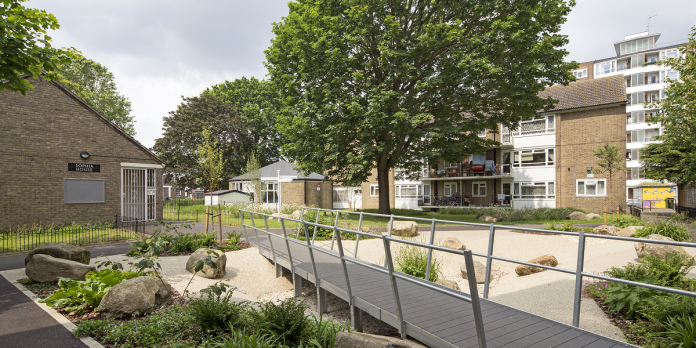 As part of the LI's Climate and Biodiversity Action Plan, there is a commitment to review and enhance our existing climate resources. A forthcoming paper will use updated case studies to highlight the work of our membership in combatting climate change.
We are looking for a wide array of different projects that have made a notable contribution to climate change mitigation and/or adaptation. Examples might range from designs that better accommodate active transport, to spaces adapted to increased heat stress. Case studies will be considered for inclusion in the forthcoming LI publication and in our online case study library.
If you would like to submit your case study, please fill out the climate change case study template form (.docx, 54KB) and email it to climate@landscapeinstitute.org by Friday 17 July 2020. Please also direct any queries to the mailbox above.