Find out how you can support the LI's new careers campaign and help inspire the next generation of landscape professionals
In July, the LI will launch its brand new careers campaign, #ChooseLandscape. We want to:
raise awareness of landscape as a profession.
improve and increase access to landscape education.
inspire young people to choose landscape as a career.
#ChooseLandscape is a critical campaign, for the LI and for the profession as a whole. And for it to be as successful as possible, we need the whole profession on board.
How can you get involved?
Tell your story
Are you, or do you know:
a teacher or careers advisor?
an Ambassador for Landscape?
a landscape student or graduate?
a school leaver interested in the landscape profession?
a career changer?
simply someone who's inspired by landscape, and wants to share their passion?
We want to spread the #ChooseLandscape message far and wide, and we're looking for guidance and advice, career success stories, day-in-the-life blogs and more to help engage a new audience.
To kick off, we're especially interested in…
Clearing: Hints, tips and success stories
Clearing opens in July, and runs until October. It's a potentially stressful time, and we'd like to help our readers with as many tips, tricks and useful resources as possible.
Whether you're an educator, career professional or someone who went through it yourself, we'd like to hear your story. We'd especially love to hear from anyone who went through clearing and found themselves studying or working in landscape. (Bonus points if you couldn't be happier!)
Building a portfolio for your university interview
A great portfolio is an essential part of a university application. Whether you're a student or lecturer, if you've got tips for (or examples of) fantastic portfolios, we'd love to see them.
Saving the world
It's why we're here, after all. From making soil arable, air breathable and water drinkable to creating places that foster good health and bring communities together, landscape professionals save the world on a daily basis. If you worked on a project recently that has had an outstanding positive impact, let us know – we might just tell the world about it.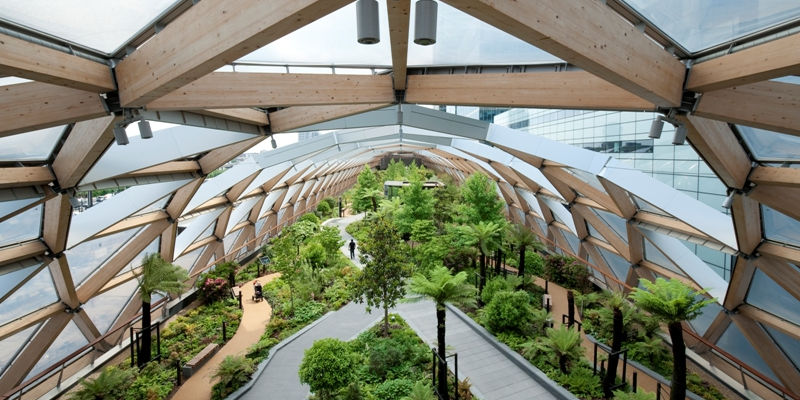 Share your inspiring visuals
An integral part of the #ChooseLandscape campaign is sharing visual material that's enticing and engaging. We want to showcase the exciting things that landscape professionals do each day, their great successes, and the positive impact they have on the world.
Join the conversation
We're developing our digital channels – and launching brand-new ones – to spread the word about #ChooseLandscape.
We have some exciting new campaigns coming up. If you're a member, keep an eye out – we'll be sending toolkits closer to the time to tell you what else you can do to help us inspire the next generation of future talent.