New information on over 100 sites now available to the public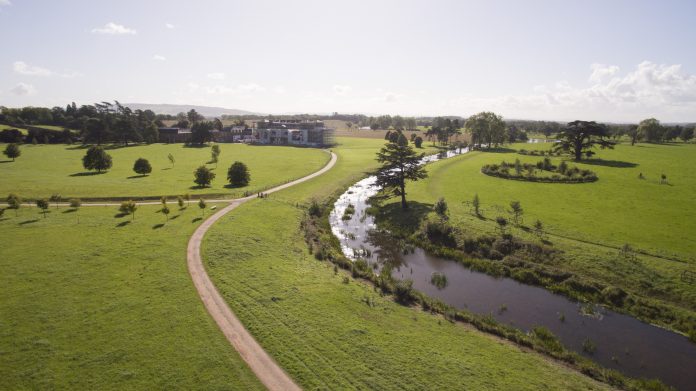 2016 was the tercentenary of the birth of Lancelot 'Capability' Brown. It was marked by a year-long, National Lottery-funded Festival celebrating his life and work, which shaped what we now regard as the quintessential English landscape.
Throughout 2016, hundreds of thousands of people across the country attended over 500 events organised by 21 partners – helping the public gain a greater understanding of the impact and work of Brown. Events included major exhibitions, talks, workshops and performances as well as research, publications and the creation of new landscapes and activities.
Following on from the success of the Festival, the increased profile and interest in Capability Brown has led to the creation of a rich seam of new information on over 100 sites with which he is associated. Previously, no information about Brown's involvement with many of these sites was easily or publicly available.
These 100 sites range from the world-renowned Buckingham Palace and Chatsworth to lesser-known sites such as his birth place of Kirkharle in Northumberland, Burton Constable in East Yorkshire and the increasingly well-known Croome (managed by the National Trust), one of the leading examples of his work. This new information not only paints a richer picture of Brown and his clients, but also gives us an insight into the social context of the time.
Maps, drawings and access to Brown's own account book provide a glimpse into the complex social world in which Brown operated, all the way down to the surveyors and labourers that brought the plans to life. In many instances, the descriptions highlight key elements of Brown's design, specific views and details of subsequent changes or additions, so visitors today can view the landscape in its historical context.
Director of the Capability Brown Festival, Ceryl Evans said, 'After the success of the Festival it is fantastic to be able to put in place such a large amount of new and accessible information about Capability Brown. Much of this new information wouldn't have been possible without the hard work and research of many of the members of The Gardens Trust, County Garden Trusts and NADFAS who have unearthed exciting information about many of the sites.
'The increased footfall across many Brown sites as part of the Festival has provided the impetus for a step-change in how historic sites present their landscapes to visitors, demonstrating the possibilities for a greater emphasis on the land surrounding some of our greatest houses, not just a focus on the house itself. Guided walks, orientation points, events set within the landscape and generally more information about how to 'read' and understand what Brown created, have all contributed to the public's greater enjoyment of what he achieved. We hope this new information will continue to feed that growing interest in Capability Brown and other historic landscapes for many years to come.'
Supporting the online information, there will also be a number of maps for around 30 sites available from end of March 2017, enabling visitors to get more out of their visit. Other legacy information available includes a leaflet about Biodiversity in Brownian Landscapes an accompanying glossary of habitat types, and further site-specific biodiversity information can be found on either the site's leaflet or their site page on the website. This work was undertaken with the support of Natural England and provides another layer of information for visitors.
Ros Kerslake, Chief Executive of the Heritage Lottery Fund, said, 'Using National Lottery funding, the Capability Brown Festival has been brilliant at exploring every aspect of Capability Brown's work and using it to appeal to different audiences. Walks, talks and guides – including new digital technology – have focused on Brown as a civil engineer, his landscapes as pieces of art, his ability to manipulate biodiversity, the relationship between his clients and slavery, his landscapes as sensory experiences for children with severe autism, and as great places for a day out for those isolated in their own homes.
'I am delighted that the enthusiasm that has been built up throughout the Festival year is going to be carried on with access to this legacy information, which will be used for many years to come, highlighting the importance of exploring and understanding our natural heritage.'
Dan Cook, Chief Executive of the Landscape Institute, said, 'The LI has been proud to manage this festival. The success of the Capability Brown Festival has really helped showcase the exciting work from our profession through celebrating the work of such a pioneering man. We have been impressed by the collaboration with the National Trust, Historic England, Natural England, Historic Houses Association and other major partners to share learning, professional skills and experiences. The legacy of this National Lottery-funded festival will last well beyond the hundreds of events that took place and we are certain will help inspire many to become the landscape professionals of tomorrow.'