Museum of Architecture launches sweet seasonal fundraiser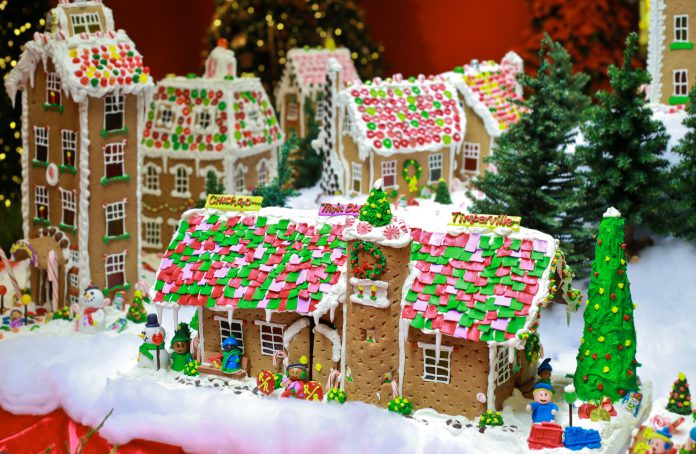 More than 100 development plots, including designated landscape areas, are now available for a new major development, the Museum of Architecture's Gingerbread City.
A pop-up, scaled down, entirely edible urban development, the city will provide a seasonal home for a fictional population of displaced gingerbread people. The masterplan has been drawn up by Tibbalds Planning and Urban Design, dividing the city into a number of distinct neighbourhoods: high-density central district Unité d'Hobnob, housing the main city square; business and industrial area Pancake Rise with its landmark architecture and public park; docklands creative quarter Caramel Wharf; historic Quartiere del Pistacchio; chi-chi waterfront residential area Puddington; and suburban Sugar Hill.
The inaugural Gingerbread City will provide creators and visitors with some festive fun while fundraising for the MoA. But it is also, according to the museum, 'a celebration of place, intended to get people who don't normally spend much time looking at their environment to think more about the kind of places they live, work and play in, how these are created and how they impact on us all'.
The museum hopes it will become an annual event, and there will be a prizes for the most innovative and popular, as voted for by the public using small cash donations.
Landscape plots cost £35, and architectural plots £30–£100. Sign up here
Full Gingerbread City Council planning policy guidelines can be downloaded here
Tourists will be able to visit the built city for free from 7–22 December at the Museum of Architecture, 10 Thurloe Place, London SW7.