Walled garden bags fourth consecutive win after storm rescue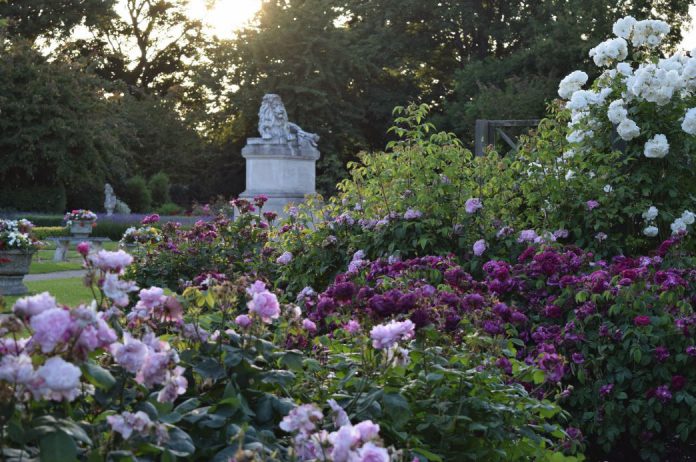 For the fourth year running, Sunbury Walled Garden in Surrey has won the small park category of the South & South East in Bloom awards, part of the Royal Horticultural Society's Britain in Bloom campaign.
The award recognises the work of Lotus Landscapes in restoring the celebrated rose gardens after they were battered by storms earlier this year. The 300-year-old garden also contains a spectacular range of trees, roses, lavender, lupins and other plants.
'We had a pretty torrid spring, when a deluge of rain fought a war on the roses,' explained Byron Crofton, head of sales at Lotus Landscapes. 'You are never told when the judges will visit the parks or gardens, so our team, led by Michael Codd, would start mornings at 5am to try and repair the damage from the storms. I'm delighted and relieved that their immense hard work has been recognised by winning the Gold Award along with the overall winner for Small Parks.'
Lotus Landscapes received a second nod for its work as contractors for Sunbury and Staines Cemeteries, retaining Silver Gilt Award status.