Bristol gardens awarded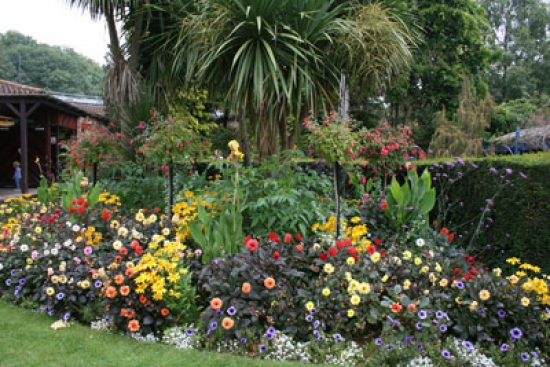 The 12-acre gardens of Bristol Zoo have managed to scoop the prestigious gold medal in the Bristol in Bloom awards.
The botanical garden received the gold medal for topping the 'Best Commercial and Industrial Landscape' category. This takes into account not only landscaping but also cleanliness and recycling initiatives.
It was the Zoo's bedding and herbaceous border that particularly impressed the judges. The willow maze, which made use of recycled bark chippings and willow, also received praise from the judges.
Bristol Zoo's Head of Horticulture, Eddie Mole, said: "We are incredibly pleased that the Zoo has once again been awarded Bristol in Bloom's gold medal in our category. It has been a particularly good year for the Zoo gardens with the plants and flowers all growing well thanks to the weather and the attention to detail by our gardens team. The Zoo gardens are looking the best they have in years."
The award itself is designed to encourage the tidiness, appearance and visual appeal of Bristol's open spaces, neighbourhoods, parks, and streets through the imaginative use of flowers, plants and trees. A focus on the preservation of heritage and culture is also an integral part – all resulting in an improved quality of life for residents.
To claim half price entry to the Zoo gardens, visit the Zoo's website at bristolzoo.org.uk