Eastside Park in Birmingham, designed by architect Patel Taylor with French landscape architect Allain Provost, has opened.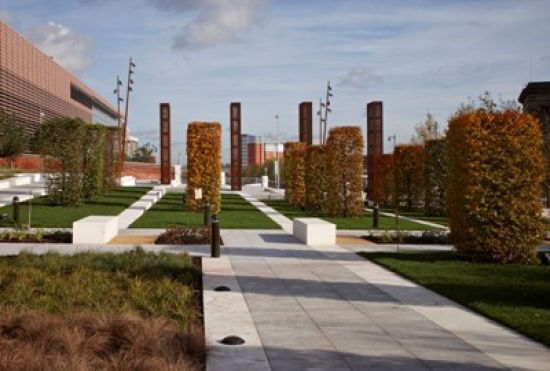 The linear park, covering 3.4ha of previously brownfield land, runs on a slope down to the Digbeth Branch Canal. Designed as a succession of spaces, it uses high-quality materials, and includes formal lawns and public squares, punctuated by elements in CorTen steel.
Three hundred trees have been planted, including evergreen pine trees that define the boundary of the site. A large proportion of the shrubs and trees that have been used are native to the UK.