Andrew Grant, founder and director of Bath-based Grant Associates, has been recognised for his global work in sustainable and ecological landscapes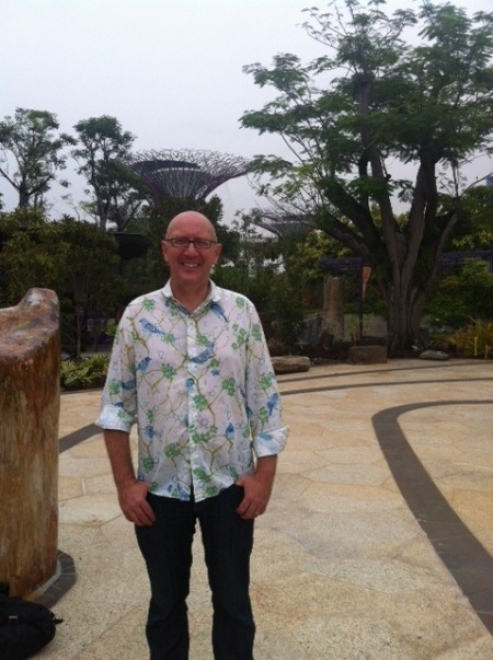 Grant is one of 12 new Royal Designers for Industry recognised for their outstanding contribution to design and society at an award ceremony at the Royal Society of Arts (RSA) in London this month.
He is the only British landscape designer honoured in this year's RDI Awards and is only the second British landscape architect to receive the award since it was introduced in 1936. The first was Kim Wilkie in 2009.
Grant's pioneering work in landscape architecture is, by his own admission, concerned extensively with sustainability, 'incorporating fundamentals of ecological planting, biodiversity, water use and the sensitive and empirical needs of architects and environmental engineers'.
He has developed a global reputation for his innovative work, which fuses elements of nature, technology and design, and includes the recently opened Gardens by the Bay attraction in Singapore. Other notable projects include Accordia in Cambridge, Wessex Water Operations Centre in Bath and Kuala Lumpur's new international finance district, the Tun Razak Exchange (TRX).
The distinction Royal Designer for Industry (RDI) was established by the RSA in 1936 to enhance the status of designers in industry and to encourage a high standard of industrial design. It is widely regarded as the highest accolade for designers in the UK, and is given to practising designers who have shown sustained design excellence, work of aesthetic value and significant benefit to society.
Only 200 designers are able to hold the distinction RDI at any one time. There are now 140 RDIs and 61 Honorary RDIs, and this year's crop also includes garden designer and broadcaster Dan Pearson. Other current holders include Terence Conran, Jonathan Ive, James Dyson, Vivienne Westwood and Thomas Heatherwick.