The LI held its first fully virtual annual general meeting (AGM) on Thursday 4 February 2021. See the voting results and catch up with the event recording here.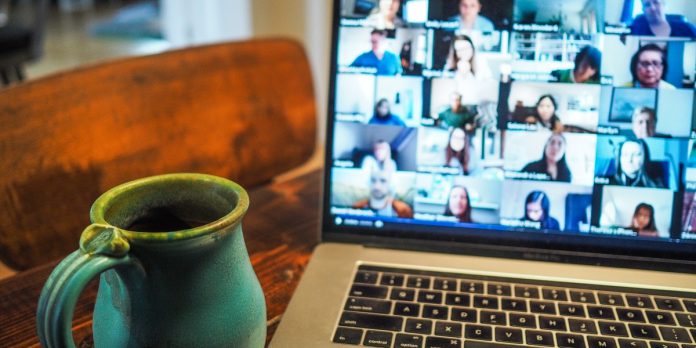 The LI's first virtual annual general meeting (AGM) took place on Thursday 4 February 2021. Over 100 members joined the AGM – including international attendees – with a total voting turnout of 10.5% (478 votes cast).
LI President Jane Findlay CMLI chaired a panel of presenters including Immediate Past President Adam White FLI (and Watson!) and new Honorary Secretary Dr Keren Jones. Vice President Carolin Göhler presented an interim report for the 2021-21 financial year. LI staff members Andrew Morris and Theo Plowman fielded questions behind the scenes, making for a very engaged event.
Copies of all reports are available in the LI members' area. For those who missed or want to re-watch the event, the recording is available below.
Other announcements
Jane welcomed 14 new industry leaders to the LI College of Fellows, including seven through our successful invited route, as well as seven new invited Chartered members.
Karen Fitzsimon CMLI was also in attendance to accept the LI 2020 Volunteer of the Year Award. Karen joined the live stream to speak about her career and her achievements spanning 32 years of landscape design and history; her work with Friends of the Landscape Library and Archive at Reading (FOLAR), Turn End Trust, and the Garden Museum; and her accomplishments as a leading female role model and Ambassador for Landscape.
Voting results
To approve the minutes of the Annual General Meeting held on 7 November 2019
For: 449
Against: 3
Abstain: 26
To receive and approve the Trustees' Report and Annual Accounts of the Institute for the financial year ended 31 March 2020
For: 444
Against: 9
Abstain: 25
To approve the re-appointment of Sayer Vincent as the Institute's auditors
For: 447
Against: 9
Abstain: 29
Summary
Total number of votes cast: 478
Turnout: 10.5%