Students at Kingston University's School of Architecture have generated a wide range of ideas for the East London Green Grid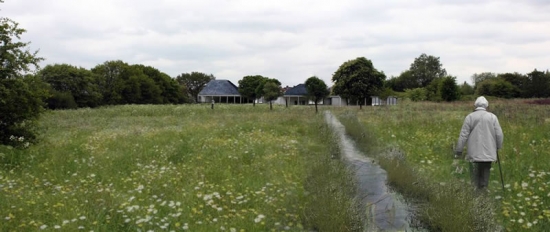 The Green Grid stretches from Crystal Palace in the south to Waltham Forest in the north, and east as far as Rainham Marshes, covering 10 London boroughs. Much of the area is in need of development following the building of the M11 and M25 and the expansion of the Thames Gateway. The Green Grid concept aims to create new public open spaces, improve access to existing green areas and alleviate flood risk.
The 350 students from the university in south-west London have looked at bakeries, breweries, cemeteries, mosques, pubs, schools, and even a slaughterhouse, as well as allotments, parks and more marginal open spaces.
"The students have been investigating how buildings can nurture open spaces on behalf of the communities they serve," explained Daniel Rosbottom, Head of Kingston University's School of Architecture and Landscape.
"They have generated a vast range of initiatives, many of which could offer a vision for the future development of these areas. They've succeeded in engaging in a dialogue not just with our profession, but with our city."
This is the second year that Kingston's students have worked together on a major project in conjunction with the London Development Agency and other policy makers in the capital.