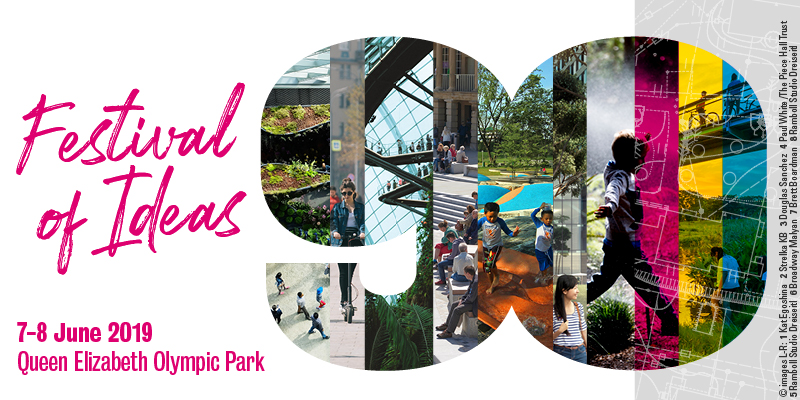 #LI90 Festival of Ideas: Meet the speakers
Vimla

 Appadoo
Northern Collective

 
BIO
As a Service Designer at FutureGov, Vimla is bringing her passion for user-centred services to the forefront of public sector innovation.
At 21, Vim co-founded Experience Matters consultancy, winning the NHS CCG as her first client. Since then, she has also co-founded SheSaysMCR and managed DrinkaboutMCR and Manchester Social Entrepreneurs. She has also served as an advisor on international government tech missions and a mentor for various startup programmes.
In 2016, Vim was voted on to the Northern Power Future List and in 2018 won the Young Digital Leader of the Year Award at Digital Leaders.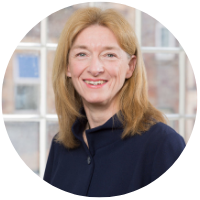 BIO
Jo is Programme Director of Digital Innovation for Calvium. In post, she works at the intersection of design, research and business.  
Focussing on digital innovation, Jo creates and delivers successful strategies and projects to maximise impact, accelerate growth and create rich customer experiences across a range of sectors – including property, the creative and cultural industries and education. 
Discovering the opportunities and value that bespoke digital placemaking affords clients involved in large scale urban developments is a core area of Jo's work – with the aim of creating more pleasurable, sustainable and citizen-centred future cities. 
Professor Pia Fricker
Aalto University, Finland
BIO
Pia holds the Professorship for Computational Methodology in Landscape Architecture and Urbanism, linking between the area of large-scale landscape architecture design and urban design.  
In 2017 she founded the Digital Landscape Architecture Laboratory, which is a teaching and research hub fostering the experimental integration of emerging computational methods and workflows.  
Her research spans parametric design, algorithmic design, machine learning, Big Data, simulation, point cloud technology. Current research projects include: Data-driven Design in the Realm of Mixed Reality, Experience Research in Spatial Immersive Data Interaction in VR (in collaboration with neuroscience), Data Simulation as Design Tool.  
Pia is a member of the editorial board of the JoDLA (Journal of Digital Landscape Architecture), the Scientific Program Committee of the DLA conference, the Peer Review Committees of ACADIA (Association for Computer Aided Design in Architecture) and eCAADe (Education and research in Computer Aided Architectural Design in Europe).  
She serves as expert peer reviewer for the International Journal of Architectural Computing, Landscape and Urban Planning Journal and the Journal of Architecture and Urbanism.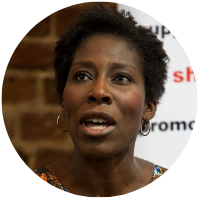 Maria Adebowale-Schwarte


Future London
BIO
Maria is the Executive Director of Future London, a foundation developing London's East Bank into a must-visit destination, while upping skills, generating jobs and strengthening relationships within the local community to produce a 'resilient, thriving, world-class neighbourhood'. 
Maria started her career in planning, environment and human rights law. Now, an urban place and city strategist, much of Maria's work focuses on collaborative design and identifying funding models that are inclusive, equitable, and underpin good growth. She has received numerous distinctions including a Mayor's London Leaders Award and a Clore Social Fellowship. 
Maria is also the Founder of the Living Space Project, a social enterprise and urban placemaking consultancy, and is an Associate of Futurecity and Projects for Public Space. Her book 'The Place Making Factor,' which blends fact and narratives on place and grantmaking is described as a "must read."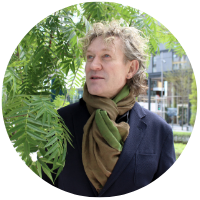 Professor Rainer

 

Stange


President, Norwegian Landscape Association

 
BIO
Professor Rainer Stange is President of the Norwegian Landscape Association. He has fifteen years' experience in practice across urban and architecture. He worked at Snøhetta from 1993 to 2005.
In 2005, Rainer was one of the founders of Landscape Architecture firm Dronninga countryside, where he remains a partner.
He is Professor for the Department of Urbanism and Landscape, School of Architecture and Design in Oslo.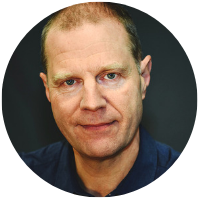 BIO
Andrew has worked with LDA design for 36 years. His passion is urban landscape and architecture and he has delivered a number of high-profile projects. 
Highlights have included the London 2012 Olympic Park, the four major new parks built in London over the last 15 years, and the regeneration of Gorky Park, Moscow. 
Through his work, Andrew has addressed the challenges of residential and mixed use high-density development, redefined streets and public squares, implemented new park design and regenerated existing rundown green space. 
For Andrew, placemaking starts with the people who will use the landscape. He designs with their needs in mind, identifying the life of the place and designing and characterising the space accordingly. This entails considering context, and form, texture and scale, always keeping front of mind the importance of nature and of connectivity.
Neil Davidson
J&L Gibbons
BIO
Neil Davidson is a Landscape Architect and partner of J&L Gibbons. He also serves as a Built Environment Expert for Design Council/CABE and is a trustee of the Bethnal Green Nature Reserve Trust. 
Neil is particularly interested in the specific conditions of a landscape and draws inspiration from the historic and dynamic narrative of a site to inform his own innovative and contemporary design solutions. Neil's portfolio of projects include sub-regional strategic plans, public realm frameworks, Heritage Lottery Funded public park restoration and mixed use urban plans. 
Neil has taught at the Architectural Association and has been a guest lecturer at the University of Cambridge, UEL and Edinburgh College of Art.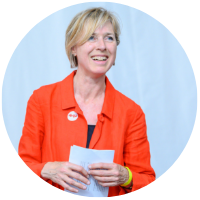 Johanna Gibbons
J&L Gibbons
BIO
Johanna Gibbons is a Landscape Architect and Founder of J&L Gibbons LLP, established in 1986. She serves as a member of various advisory panels including Historic England's Urban Panel, HS2's Design Panel and the Forestry Commission's Forestry and Woodland Advisory Panel. 
Johanna is also the Founding Director of Landscape Learn, a social enterprise established in 2016 to advance a wider understanding and appreciation of natural processes and the landscapes we inhabit. 
Johanna is Fellow of the Landscape Institute, the Royal Society of Arts and a Honorary Research Fellow in the Department of Geography Birkbeck University London.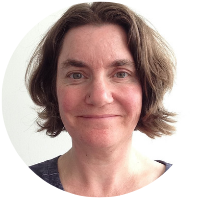 Clare 

Rishbeth


University of Sheffield
BIO
Clare has been a Lecturer in Landscape Architecture at the University of Sheffield since 1998. She has previously worked as a Landscape Architect for Groundwork Trust and served as a guest tutor at the National College of Arts in Lahore, Pakistan.  
Clare has a particular interest in the relationship between culture, ethnicity and the social aspects of a landscape and the implications of designing for multicultural neighbourhoods. Her research focuses on cultural diversity in landscape experience and design, specifically with regard to the urban environment. Clare is keen to explore how our experience of place is shaped by personal and community histories of migration, while analysing use of public space and streets in order to identify the social potential of the public realm in supporting positive intercultural encounters. 
Clare has worked closely with The Young Foundation and Greenwich Inclusion Project, and has delivered workshops and forums with the Black Environmental Network, Countryside Agency and Greenspace. 
Anna French
Anna French 

Associates
BIO
Anna is passionate about high quality landscape design, particularly within the residential environment. She believes that good design will be successful in serving all three areas of aesthetics, people and wildlife.  
Anna has wide experience of designing and delivering developments large and small, including private apartments, social housing schemes, school grounds and commercial developments. Since setting up her practice in 2011, Anna has developed relationships with developers and architects, working as part of a team to successfully deliver award-winning projects. 
Will Sandy


Edible Bus Stop
BIO
Will Sandy is a Landscape Designer and founder of the Edible Bus Stop initiative. With 10 years' experience, Will has a multidisciplinary approach to design, working across various sites, scales and styles. 
Will has worked on projects across a wide design remit, from furniture design and urban interventions, to small-scale architectural projects, schemes for the public sector, local government and for private clients. He has earned a reputation for delivering engaging design solutions in places that might otherwise be overlooked, transforming them into active, multi-use spaces.  
With a specialism in high-quality, flexible or temporary projects that engage new audiences, many of Will's projects have sought to demonstrate the potential of what future permanent public realm design can become. 
Will is currently working with the British Council in Caracas, Venezuela on a project entitled Reframing Spaces Caracas. The project is exploring innovative and participatory design solutions to reactive the public realm in the city. This follows previous projects with the British Council in both Tirana, Albania and the Unlimited Doha Design Prize in Qatar. 
Anna Jorgensen
University of Sheffield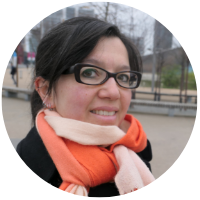 Ruth Holmes
LLDC Developments

BIO
Ruth Holmes has over 20 years' experience as a Chartered Landscape Architect working for the public, private and voluntary sectors.
She currently works for London Legacy Development Corporation, which has responsibility for Queen Elizabeth Olympic Park and developing neighbourhoods. For over 11 years she worked for The Royal Parks caring for over 5,000 acres of historic parkland in London.   
She is currently a GLA Commissioner for Green Spaces in London. Other volunteer roles include the Chair of the London Parks & Gardens Trust, and being a committee member on the Royal Parks Guild, Metropolitan Public Gardens Association, Perennial (Policies & Services) and the  World Urban Parks Healthy Parks Healthy Cities.
With keen interest in heritage, ecology, parks and horticulture she judges each year for Green Flag, Green Heritage and London in Bloom and is an examiner, mentor and supervisor for the Landscape Institute professional practice chartership.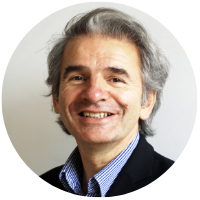 BIO
Adrian Wikeley has over 30 years' experience as a Landscape Architect. He joined LUC in 1986.  
For the past 20 years, Adrian has worked on a considerable breadth of landscape design projects, from the design and implementation of historic landscape work through to the creation of new-build parks and major residential and commercial projects.  
The protection and restoration of designed landscapes and public parks, and their relevance to contemporary society, has always been a particular interest, with work including Russell Square in Bloomsbury, Heaton Park in Manchester, and Priory Park in Reigate, Surrey.  
Adrian's work on new-build public parks has included Central Park in New York, Pudong in Shanghai and Heartlands Park in Redruth, Cornwall, both of which were won in major design competitions.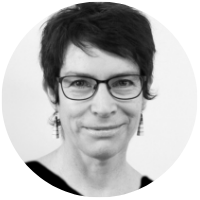 BIO
Alison is a Principal Landscape Architect at LUC. Her recent landscape designs include schemes for Kew at Wakehurst, The Royal Parks, Peabody and the London Boroughs of Hounslow and Camden.
Prior to joining LUC, Alison was an independent documentary filmmaker and social anthropologist. She enjoys creating narratives with landscape and working with people to create great schemes that are well-loved.
Alison enjoys the processes of co-design and engagement. She is passionate about the critical role of landscape architecture in improving public health and wellbeing and reducing health inequality.
Currently Alison is developing an assessment tool to measure the impacts of our designs through a research and development project.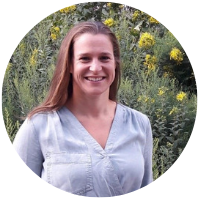 Rowan Longhurst
Our 

Parklife
BIO
Rowan is General Manager for Our Parklife and originally trained as a Landscape Architect at the University of Sheffield. 
Rowan has worked within the consultancy, charitable and private sectors both in the UK and abroad. Her experience stems from roles varying from strategic landscape planning, volunteer management, marketing and Corporate Social Responsibility.  
Rowan has always been interested in how local people shape the communities they live, whether it be through practical engagement or ideas generation.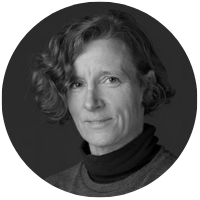 BIO
A Chartered Landscape Architect, Urban Designer, Social Researcher and educator, Bridget joined UEL as a Senior Lecturer in September 2015.  
Bridget was appointed a Design Council Built Environment Expert in 2015, for her work in ethnicity and inclusion in public space. She also served as an HLF expert advisor between 1998-2001, based on ground–breaking public realm work in Llandudno around improving pedestrian movement. 
Bridget led an EU–funded study in designing out crime in outdoor space for Groundwork in 2006. Bridget also established one of the UK's first Business Improvement Districts in Waterloo, and led their public realm projects from 2001-2007, where she sat on the Central London Partnerships panels.  
Her practice, Shape, founded in 2004 with Richard Peckham ASLA, contributed to the All London Green Grid in 2011, leading the Framework for Brent Valley & Barnet Plateau. Bridget leads on strategic design, regeneration,  design and community engagement for Shape.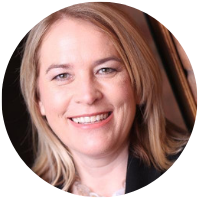 BIO
Romy Rawlings is a Chartered Landscape Architect and UK Business Development Manager for Vestre, a Norwegian manufacturer of street furniture.
Romy's 25-year career has been based in the landscape sector, with the last decade being spent working predominantly with manufacturers.
Romy is an Ambassador for the Landscape Institute, member of the LI's Digital Practice working group and Chair of their Diversity & Inclusivity working group.
Passionate about the impact of good design (and delivery) upon those using outdoor spaces, Romy strives to promote best practice in every aspect of her work and believes landscape architects are well placed to counter many of today's global issues through their everyday work – urbanisation, climate change, water and food security, enhancement of natural habitats for biodiversity etc.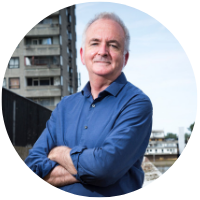 BIO
Phil Askew is Director of Landscape and Placemaking at Peabody, leading Thamesmead – London's new town and one of its largest regeneration and development projects.
Phil has a background in horticulture, landscape architecture and urban design, and has much experience in leading regeneration and green infrastructure projects.
Prior to his current role, Phil led the design and delivery of the London 2012 Olympic Park at the Olympic Delivery Authority, and its transformation into the Queen Elizabeth Olympic Park, the largest new urban park in the UK for more than a century.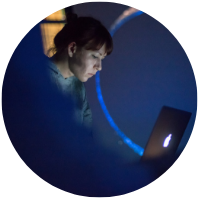 Kasia Molga
Digital Artist and Designer
BIO
Kasia is a Design Fusionist working on intersection of art, design, technology and science. She explores emerging trends in technologies and how they can influences human perception or and relation to natural environment and convey the notion of "collaboration with nature".
Her versatile experience of working across design disciplines gave her unique ability to comprehend, communicate and connect complex concepts and ideas. She translates them into tangible, multisensory and visual experiences, immersive environments, installations and hybrid visual/physical interfaces, design fictions or speculative futures narratives. 
She has exhibited worldwide, most notably: Centre Pompidou, Tate Modern, V&A Museum, FILE, Ars Electronica, TRANSNATURAL (NL), Meta.Morf (NO), ISEA (Istanbul, Turkey), Translife Media Arts Triennial (Beijing, China), MIS (Sao Paulo, BR), Dutch Design Week (NL); and is a recipient of many international awards.
She is a co-founder and principal creative researcher of World Wilder Lab (www.worldwilderlab.net), previously working for collaborative communities such as Protei (now www.scoutbots.com). 
www.kasiamolga.net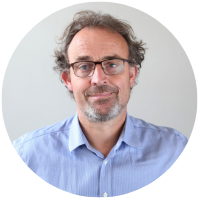 Noel Farrer
Farrer Huxley Associates
BIO
Noel has practiced as a landscape architect for 30 years, with extensive experience in both the public and private sectors. His work is founded upon the belief that landscape makes an essential contribution to socially cohesive and sustainable communities.  
He is an accomplished masterplanner and strategist, who has an in-depth understanding of the people, diverse communities and politics that drive change in London. He is a passionate advocate for the social and environmental value of landscape – continuously asserting the importance of high-quality landscape for all. 
Alongside his work at Farrer Huxley, Noel is past President of the Landscape Institute (LI), where he is also a fellow and past Chair of Policy. He is a Board Member of the Construction Industry Council (CIC) and Chair of DC CABE's Design Review Panel. Noel is a regular columnist, speaker and thought leader on current landscape issues; he also has been a visiting lecturer on a range of landscape topics to many schools of landscape architecture nationally. 
Noel has designed and delivered play areas of all sizes, for a diverse range of children's groups and abilities in many differing locations and environments – in housing areas, public parks as well as early years and nurseries, schools and specialist learning environments. He has undertaken all stages from early design and consultation to on site administration.  Noel believes and promotes the creation of distinctive areas for playable spaces fully integrated as part of the landscape. 
BIO
Lilly Elbra has been working with Timberplay for ten years, supporting their communication, events and marketing strategy.
A specialist in the area of Children's Play, Lilly has worked alongside some of the UK's most eminent play visionaries to help disseminate best practice in play design across the Landscape Architect industry. 
Timberplay have been great supporters of the work that the Landscape Institute do and are very happy to partner this event to make this auspicious anniversary.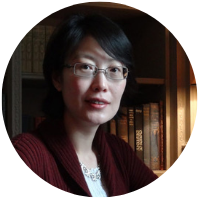 Dr Wei Yang


Wei Yang & Partners
BIO
Wei Yang is a town planner and urban designer with a wealth of experience in master planning and urban regeneration. She is Chairman of Wei Yang & Partners, London – an award-winning master planning firm driven by a commitment to shape more sustainable and liveable places.
Wei has experience in managing multi-disciplinary teams and leading large-scale regeneration projects, combining innovative design inspirations with feasible solutions.
She also has special expertise in 21st century garden cities, exploring new ideas for planning, design, delivery and management.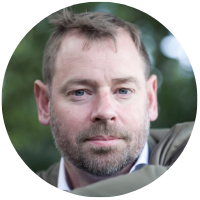 Tim Waterman


The Bartlett School of Architecture
BIO
Tim Waterman is Senior Lecturer at The Bartlett School of Architecture, Faculty of the Built Environment.
Tim is also a Landscape Architect and Theorist whose research explores the interconnections between food, taste, place, and democratic civil society.
He is the author of Fundamentals of Landscape Architecture, now in its second edition and, with Ed Wall, Basics Landscape Architecture: Urban Design.
He has co-edited two recent volumes from Routledge: Landscape and Agency: Critical Essays, with Ed Wall, and the Routledge Handbook of Landscape and Food with Joshua Zeunert.
His writing has appeared in a variety of journals including the Journal of Architecture and Landscape Architecture Magazine (LAM).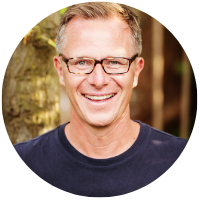 Adam White
President, Landscape Institute
BIO
Adam is a Chartered Landscape Architect, President and Fellow of the Landscape Institute. After gaining an ONC in Landscape Studies at Reaseheath Horticultural College in Cheshire he went on to study Landscape Architecture at under graduate and post graduate level at Manchester Metropolitan University. He has worked in the public, private & third sectors in locations across the UK.
In 2008 he established Davies White Ltd with fellow landscape architect Andrée Davies. Their projects specifically focus on reconnecting children with nature through play. Together they have won two RHS Gold Medals, two RHS People's Choice Awards and an RHS Best in Show award. They are now working with the (RHS) Royal Horticultural Society to create a flagship nature play garden at RHS Wisley with the mission to tackle nature deficit disorder and plant blindness.
Adam was made a fellow of the Landscape Institute in 2012 for his influential role in promoting nature play within the landscape profession. He sits on the government's Play Policy Forum representing the Landscape Institute and is co-author of Nature Play: Managing and Maintaining Playful Landscapes published by Play England.
Daniel Cook


CEO, Landscape Institute
BIO
Daniel has served as CEO of the Landscape Institute since 2016. Through leading the LI employee team, he provides strategic advice, insight and support to the LI Board & Leadership Team on a range of matters. He is responsible for the management and operations of the LI to fulfil its obligations under its Royal Charter to work to the benefit of people, place and nature. In 2017 he also joined the Singapore Government's World Cities Summit Young Leader's Forum.    
 
Daniel is passionate about ethics, the environment, urban planning and education. He is helping to deliver a new Landscape Institute strategy that includes helping the landscape profession to build its profile and impact, be more relevant, broaden its base, update its standards and be more inclusive as it seeks to attract more people to choose landscape as a career.   
 
Previous roles have included RICS Director of Strategy, leading their Futures Programme where he worked with leaders across the land, property and construction sectors in key markets across Europe, US, China, Brazil & Australia.  In Australia, Dan worked as a political adviser in the NSW Government. He was a former National President of Australian Young Labor and served as a city councillor for Gosford City Council from 1999 to 2004.