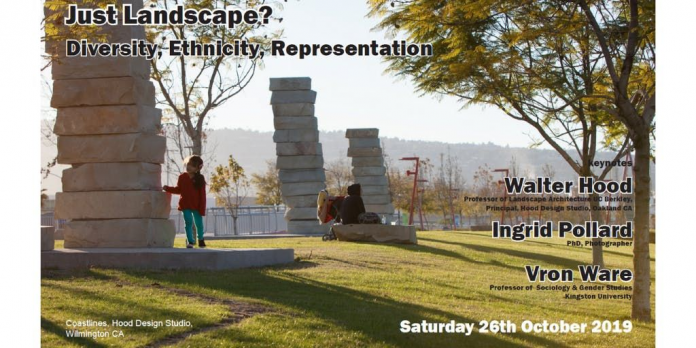 Despite high hopes for open spaces as 'the foundation for public interaction and social integration', our urban parks, squares, country parks and rural landscapes are not unproblematically and equally open to all.
In the UK, there is significantly less quality greenspace in neighbourhoods with a high proportion of residents from black, Asian and minority ethnic backgrounds, and even in parks and other nature spaces accessible to diverse communities, people from non-white backgrounds are frequently under-represented as users.
We ask: Who and what is represented in the landscape? Does power to shape the landscape promote preferred narratives and practices, limiting cultural access? Why are the professions that produce our urban and rural landscapes not more ethnically diverse?
This event will bring together leading international practitioners and researchers from the arts, landscape architecture, and other academic disciplines, to explore issues of diversity, ethnicity and representation, and to ask: is this just landscape?
Call for papers by 6 September 2019
This interdisciplinary conference invites papers investigating issues of diversity, ethnicity and representation in the landscape from academics and practitioners, from a range of disciplines including:
landscape architecture / management
urban design
photography
fine art
social science
geography
urban studies
leisure studies
anthropology
history
cultural studies
Submit 250 word abstracts for consideration here.
Event details
| | |
| --- | --- |
| Event date and time | Saturday 26 October 2019, 9.00am - 6.30pm |
| Location | University of East London |
Approximate map location