Applications for the LI Student Travel Award 2020 are now open. Entries will close at midnight on Sunday 22 March. Remember, you must be an LI Student Member to enter, so in the meantime, sign up here – membership is free!
---
Theme
The theme for the LI Student Travel Award 2020 is the Future of Landscape. With the dawn of the new decade, we want the next generation of landscape talent to cast their minds to the future.
How will the landscape profession's priorities change over the next 10 years? What will influence our practice? What global issues and challenges will both the built and natural environment need to mitigate in the near future? What developing skillset will practitioners need to meet public demand?
We're looking for original and well-researched proposals that showcase your passion for landscape.
Stuck for ideas? Here are some relevant topics your research proposal could cover:
Climate and Biodiversity Emergency

The Landscape Institute has declared a Climate and Biodiversity Emergency. Landscape professionals occupy a unique position in combatting this crisis, whether through resilient design, rewilding, tackling air pollution, flood management and more!

We want research proposals that aim to examine the global response to the climate crisis, with a focus on areas of the world that are implementing innovative and radical new approaches.

We'll also be looking out for applicants' consideration of sustainable travel and awarding extra marks for 'conscious' entries – so keep this in mind!

Digital Placemaking

From the smart city to the environmental app, the future of design is moving in a digital direction. We want applicants to explore where in the world landscape pros are putting this tech to good use in a sustainable way.

Embrace the possibilities that digital placemaking affords, in both meeting social, cultural and economic needs and deepening our relationship to our environment.

Inclusive Design




The needs of our communities are ever-evolving, but how can landscape practitioners keep up? With two-thirds of the world's population posed to live in cities by 2050, it's clear that urban design will need to meet a multitude of needs in the very near future.

We want entries that challenge traditional thought and address inclusive design in all its forms: from accommodating hidden disabilities to considering the perception of minority and social economic groups
---
Prizes
This year, there are two different awards categories to enter: International and UK. Candidates are eligible to enter both awards this year, but will only win one prize.
The International prize will award the winner £750 to travel abroad to a country of their choice to complete a study trip outlined in their research proposal. Only students currently enrolled on an LI-accredited university course are eligible to enter this category.
The UK prize will award the winner £100 to complete their research trip within the UK. This year, the award is not limited to students on an LI-accredited course. Students currently enrolled on any related landscape, built or natural environment course are eligible to apply.
---
Apply for the Award
Applications close at midnight on Sunday 22 March. Please download and read the terms and conditions before making your application.
Enter the competition using the google forms below. Make sure you have fully read and understood the questions as you will not be able to return and amend your application after submission.
LI Student Travel Award 2020 International Terms and Conditions
Apply for the LI Student Travel Award (International) 2020
LI Student Travel Award 2020 UK Terms and Conditions
Apply for the LI Student Travel Award (UK) 2020
---
Judges
Jane Findlay, LI President-Elect
LI President-Elect, Jane Findlay, is Founding Director of Fira. An experienced Landscape Architect and Masterplanner, Jane is particularly versed in the design of healing landscapes for healthcare. Jane is passionate about promoting the psychological and physical benefits that quality landscape design plays in all aspects of the public realm.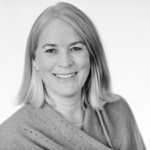 Romy Rawlings, Vestre
Romy Rawlings is a Chartered Landscape Architect and UK Business Development Manager for Vestre. Romy is passionate about the impact of good design upon those using outdoor space, believing that landscape architects are well placed to counter many of today's global issues. Romy is also LI Honorary Secretary and Chair of the LI Diversity & Inclusion working group.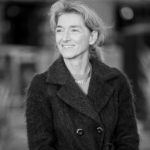 Dr Jo Morrison, Calvium
Dr. Jo Morrison is Director of Digital Innovation and Research at Calvium. Improving the social, cultural, economic and environmental prosperity of towns and cities through digital innovation is a core ambition of Jo's work, with the aim of creating more pleasurable, sustainable and citizen-centred future urban spaces.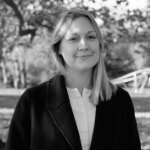 Eleanor Larke, Norwich City Council
Eleanor Larke is a Landscape Architect for Norwich City Council, delivering public realm enhancement schemes in the historic city of Norwich. Having worked as an Architectural Technician earlier on in her career, Eleanor is skilled in technical design and detailing. Eleanor is also a member of our LI Education and Membership Committee and a mentor on the P2C.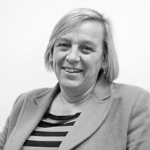 Chris House, House Associates
Chris House is Director of House Associates. Established in June 2018, the company provides numerous environmental services including EIA co-ordination and project management, LVIA, Landscape Design and Strategic Planning Advice. Chris is also a member of our LI Education & Membership Committee.
---
About the LI Student Travel Award
The LI Student Travel Award was launched in 2012 in memory of David Ashmore, Adrian Brunswick and Michael Norton, three landscape architects who died tragically in an air crash at Biggin Hill in 1979. A legacy was added to the fund in 1988 in memory of LI Fellow Mary Mitchell.
The award aims to support the next generation of landscape professionals and give them a head start in developing their knowledge and practice. The award is open to students on an LI-accredited course. The winner gets to travel somewhere in the world to learn about a specific landscape topic or project.
For more information about the LI Student Travel Award, email chooselandscape@landscapeinstitute.org.
---
Previous winners
2019
The theme for our 2019 competition was landscape transformation. To commemorate the LI's 90th birthday, an additional award was introduced, funding student research taking place within the UK.
International Award winner
Lisa Peachey (MA Professional Landscape Architecture, University of East London) was the recipient of our 2019 International Award. Lisa travelled to Seattle to study the role of nature in psychological healing, as part of a creative residency at the Bloedel Reserve.
UK Award winner
The joint-winners of our UK Award were Emma Jayne Beaumont (BA Landscape Architecture, University of Sheffield) and Rebecca McDonald-Balfour (BA Landscape Architecture, University of Greenwich).
Emma visited Greenwich Millennium Village to study the impact of socially responsive urban design.
Rebecca studied the dramatic transformation of a public space over a 24-hour period, as she participated in the Extinction Rebellion sit-in protests in central London.
2018
The theme for our 2018 competition was resilient design. Students submitted proposals to go and research sites that are working towards future-proofing our environment.
2018 winner Ella Perkins (MA Landscape Architecture, Sheffield University) used her fund to study ecological planting design across the USA. She visited iconic landscapes including the Boston Emerald Necklace and the recently developed Brooklyn Bridge Park.
2017
The theme for the 2017 competition was healthy landscapes, a major area of focus for the Institute.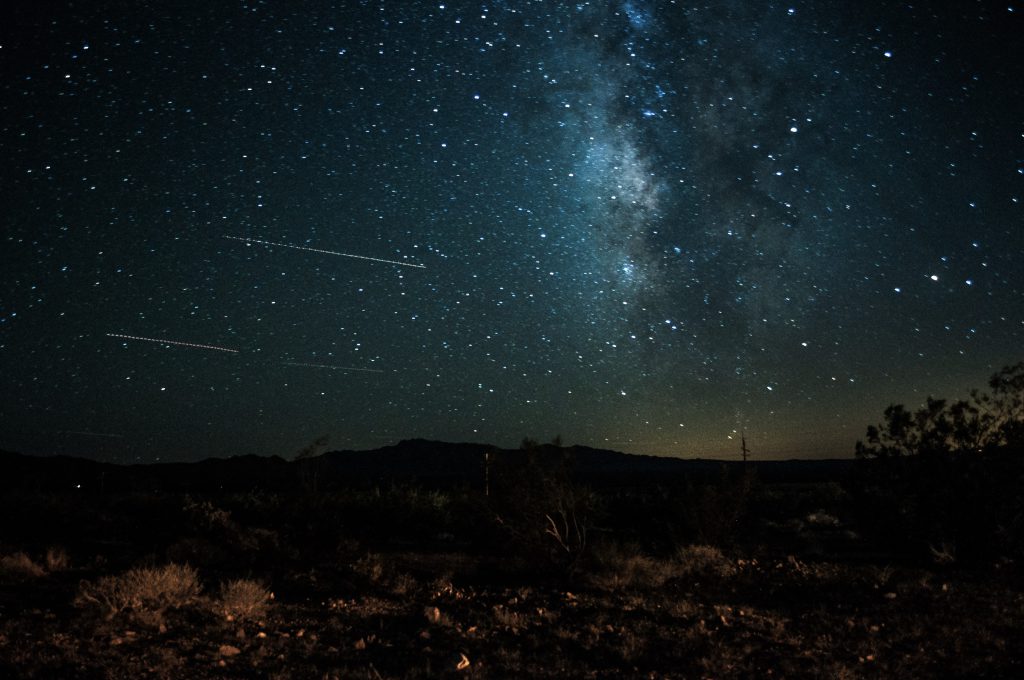 The joint-winners were Ruth Chittock (MA Landscape Architecture, Kingston University) and Isabel Swift (MA Landscape Architecture, Leeds Beckett University).
Ruth chose to visit the Great Basin National Park, a designated Dark Sky Park in Nevada, to focus on the adverse effects on health and well-being through light pollution.
Isabel travelled to Sweden, a country renowned for interior – and, more recently, garden design, to observe how the nation values nature, outdoor life, and environmental sustainability.
2014 – 2016
Keep up to date with the Student Travel Award on social media using #LIStudentTravelAward.