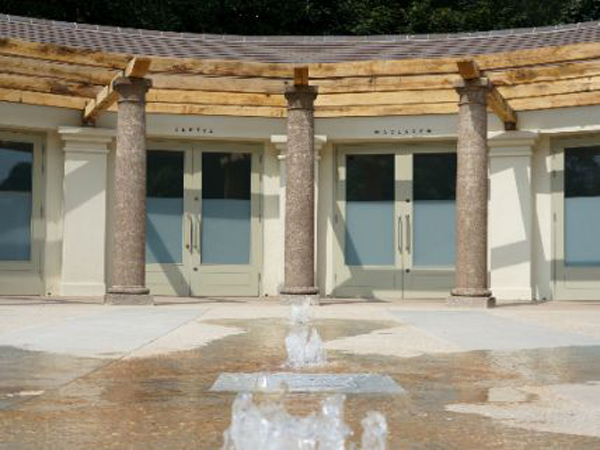 LUC were appointed as lead consultants acting for Brighton and Hove City Council, as contract administrators, project coordinators, landscape architects and employing a team of specialists to support the project. Over a four year period LUC worked in a professional and inclusive manner to achieve a complex project which has transformed the site into a vibrant, welcoming and dynamic public open space which celebrates its rich heritage and diverse users.
The park is now a very important destination within Brighton and is a crucial piece of the dense urban infrastructure. The project aimed to promote the unique heritage whilst bringing the park into the 21st century; we believe this restoration is mindful of the needs of future generations, and has provided an excellent framework for a great diversity of contemporary uses.
This scheme, which has already won a Civic Trust Award, demonstrates how a professionally researched and implemented project can restore a historic park into a powerful and dynamic public space from a place of considerable neglect. This scheme has improved the health and happiness of many park users and also proved to be a catalyst for higher standards and a better environment for the entire city.
Approximate Map Location
Details
Landscape Architect

LUC

Location

Brighton

Client

Brighton & Hove City Council

Category

Heritage

Awards

Shortlisted for an LI Award 2015

Project Size

3 ha

Project Date

August 2013

Brief

This project is the restoration of The Level; an important public park in a prime location within Brighton City Centre, just a few minutes walk from the train station and sea front. Located within the Valley Gardens Conservation Area and developed in 1927 by the innovative Superintendent of Parks, Captain Bertie MacLaren.
Surrounded by shops, cafes, businesses and houses the park has a huge potential audience. However, by 2009 the site had become severely rundown and was not fulfilling its full potential. Piecemeal development had broken down the original design intent, giving the park a confusing layout with poor legibility. The purpose of this project was to revive the neglected and run-down space with the fascinating 1927 heritage as the basis of the scheme.

Project Team

LUC Lead Consultant & Landscape Architect| MacConvilles - Quantity Surveyors & Cost Consultants| Gavin Jones - Principal Contractor

Authority

Brighton & Hove City Council