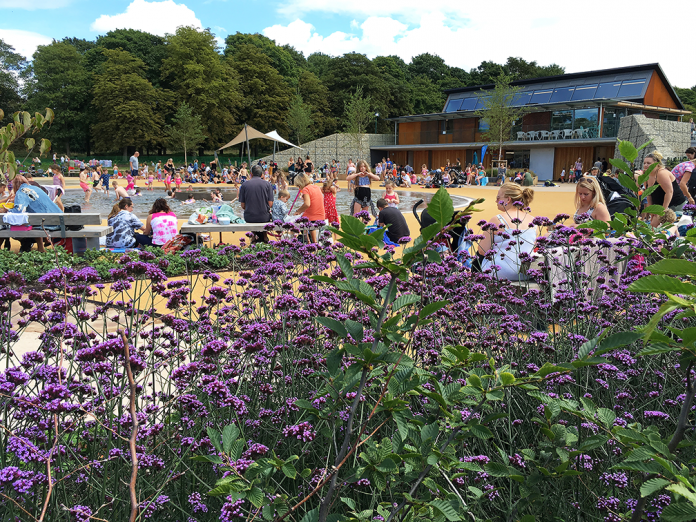 Cassiobury Park represents the last surviving portion of the grounds of the country seat of the Earls of Essex. The project aimed to restore and reveal the lost character and features of this 380-year-old designed landscape, while also revitalising the 'People's Park'. 
LUC led a large design team to collectively transform Cassiobury Park into an 21st century update of the 'People's Park', creating a comprehensive management plan based on good background research, highlighting the lost features and hidden heritage of the site. The 'People's Park' now has a multi-purpose hub building – including café, changing rooms and education space – effortlessly positioned in the landscape to complement the redesigned paddling pools.
It is now cherished as one of Britain's ten most popular parks, offering something to people of all ages and abilities, providing everything from quiet relaxation and interaction with nature to opportunities for learning, community participation, wellbeing, and play.
The project demonstrates an imaginative application of research to contemporary uses in this popular park, showing a clarity of purpose in taking the scheme forward, using energy-efficient design and a high level of sustainability.
Approximate Map Location
Details
Landscape Architect

LUC

Location

Watford

Client

Watford Borough Council

Project Team

Architect: Knox Bhavan
Architect: (Hub) / ReesBolter Architect: (Café + Bandstand)
Project Manager: LUC / Watford Borough Council
Structural Engineer: Price & Myers
M&E Consultant: Arup
Quantity Surveyor: FT Allen Ltd