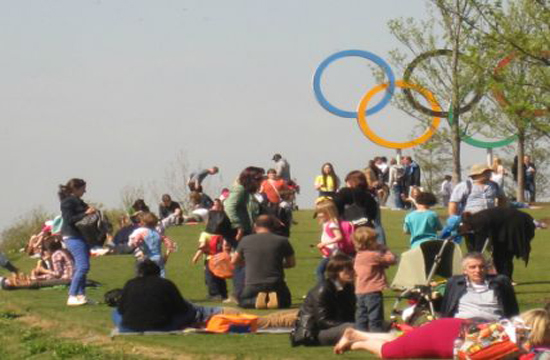 The case study provided a unique opportunity to look at the impact on use by ethnic group of design thinking in one large park with to distinctive spatial styles, and a diverse catchment population, and one overarching management regime.
The interdisciplinary methods chosen allowed the research to explorer how ideological and culturally based values are expressed by a park's creators, and to evidence ways in which these conflict with or support the preferences and practices of the parks potential users, in its urban catchment.
Approximate Map Location
Details
Landscape Architect

Shape

Website
http://www.shape.eu.com/
Location

London

Category

Parks and gardens

Awards

Shortlisted for an LI Award 2015

Project Date

March 2015

Brief

Investigating reasons for underrepresentation of ethnic minority people as users of UK parks, using social and spatial research methods, through a case study at the Queen Elizabeth Olympic Park, Stratford, London.
Park use has been found to be linked to perceived park quality, and perceptions of quality may not be shared. This research focusses on the role of the physical landscape and its management, as an expression of cultural values, which may be excluding to groups who do not share the same ideals.

Project Team

The work is entirely produced by Bridget Snaith, for the award of Doctor of Philosophy at City University, School of Social Science.