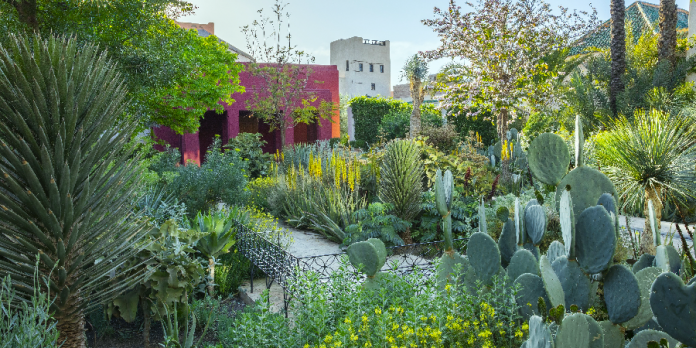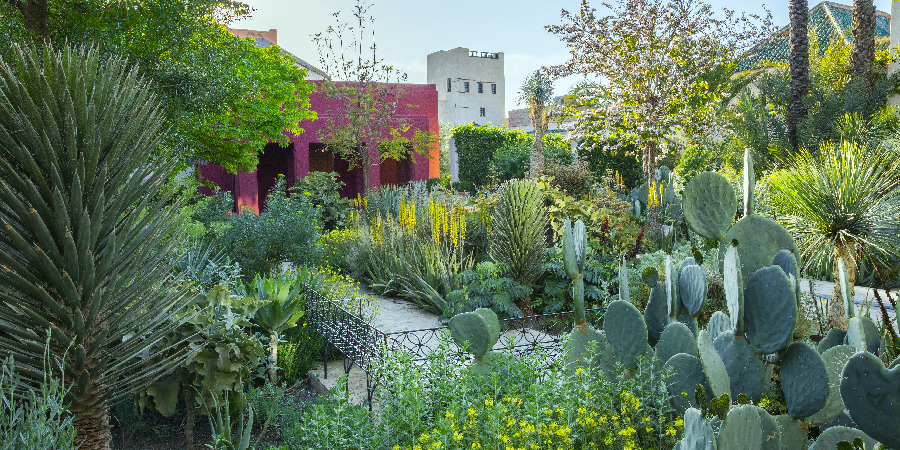 Le Jardin Secret is a palatial riad in the heart of the Marrakech medina. The site had fallen into decline over a number of decades. This project saw the restoration of the building to its condition at the beginning of the 20th century. 
The decision was made to divide the garden into two separate, contrasting spaces. In the larger space, the designers created a garden which strictly follows the principles and precedents of garden-making in the Islamic tradition. The smaller exotic garden was given a more contemporary character, with plants drawn from around the Mediterranean. The concept was that each garden would refer to different vision of heaven.
The understanding of materials is exquisite. The gardens stand up boldly within their built environment, demonstrating a refreshing ambition for planting design.
Approximate Map Location
Details
Landscape Architect

Garden Designers: Tom Stuart-Smith and Andy Hamilton at Tom Stuart-Smith Ltd

Location

Marrakech

Client

Owner, Concept and Project Manager: Lauro Milan:

Project Team

Owner and Supervisor: Sante Giovanni Albonetti
Architect: Karim El Achak
Photographer: Marianne Majerus