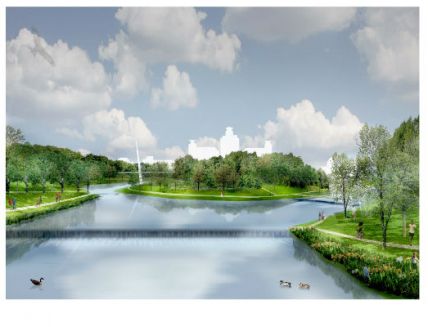 The Landscape Partnership was responsible for the preparation of a strategy for the development of the green infrastructure network throughout the Haven Gateway sub-region that included the development of robust, evidence-based green infrastructure standards. The identification of the Haven Gateway as a growth point by the Department for Communities and Local Government provided the impetus for the development of the Green Infrastructure Strategy. The area has a unique and exceptional natural and historic environment, which is expected to come under pressure from planned growth.
The strategy was prepared for the Haven Gateway Partnership with Suffolk County Council as the commissioning authority and included collation of baseline environmental data from over 30 organisations and analysis via GIS to identify potential for new green infrastructure projects and initiatives.
The Haven Gateway Green Infrastructure Strategy assesses the interplay of the five main components of green infrastructure: physical resources and natural systems; ecological assets; landscape character; historical and cultural assets; and access networks and recreational facilities. A GIS database has been developed, mapping current green infrastructure assets and identifying areas of need. Principles for landscape, biodiversity, access and the historic environment have been prepared using the database.
A steering group of stakeholder organisations has been involved throughout the development of the Strategy. It also established a holistic and coordinated spatial framework for the delivery of high quality multi-functional green infrastruc­ture over the next 20 – 25 years, complementing and supporting planned housing and employment growth. The development and subsequent adoption of this strategy will guide the provision of green infrastructure through the relevant local authorities' LDF processes.
Approximate Map Location
Details
| | |
| --- | --- |
| Landscape Architect | The Landscape Partnership Limited |
| Location | Suffolk |
| Client | Haven Gateway Partnership |
| Category | Brownfield site |
| Project Value | &pound50K |
| Project Date | 2008 |
| Brief | Preparation of strategy for the development of the green infrastructure network, including the development of evidence-based green infrastructure standards. |
| Capital Funding | Haven Gateway Partnership |