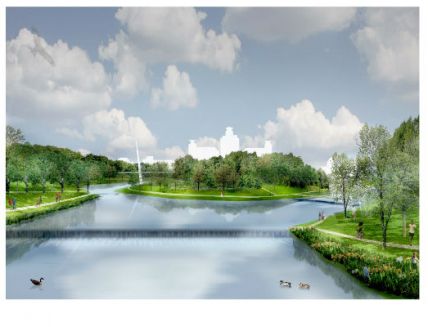 The sites are a series of aggregate extractions that have subsequently been used for landfilling. SLR Consulting was commissioned to design and oversee the restoration and subsequent aftercare, management and ecological monitoring works. The restored landfills lie within and area of 'Gallic Heath' a landscape of international importance in terms of rarity of this habitat type. Through considered establishment techniques and a responsive approach to management intervention the aim is to regenerate this habitat type on the former landfills.
The project has been carried as series of phases to enable the progressive restoration of the landfill areas. The nature of the operations means that works are restricted to particular seasonal opportunities. Broadly, landscape works were carried out twice a year from 2004 – 2007, aftercare and maintenance visits have been carried out four times per year since, with ecological monitoring being carried out twice a year, also ongoing.
The Point of Ayre represents is almost completely unique in terms of the microclimate and ground conditions.  Over many years these factors have shaped a habitat of international importance in terms of its rarity; this presented a challenge on many levels as if the scheme is to succeed it must be sensitive to the context yet robust enough to endure the harsh site conditions.
An iterative approach to management and monitoring technique has also been applied, in response to ecological opportunities arising throughout the restoration process. While the long term aim is still to re-create Gallic Heath, many successional habitats develop in the interim period that are interesting and valuable in their own right. A sensitive approach to management that is led by ecological monitoring has enabled 'guided development' of plant communities rather their being forced in a particular direction. All works have had a strong technical grounding and a rigorous consultation process with all interested parties being involved. The site has now become more diverse and self-sustaining.
Approximate Map Location
Details
| | |
| --- | --- |
| Landscape Architect | SLR Consulting Ltd |
| Location | Isle of Man |
| Client | Deparmentment of Infrastructure (DoI), Isle of Man Government |
| Category | Brownfield site |
| Awards | Highly commended, 2011 LI Awards Landscape Sciences category |
| Project Value | &pound50k pa |
| Brief | Restoration ofpost-landfilling operations to 'Gallic Heath'. |
Technicals