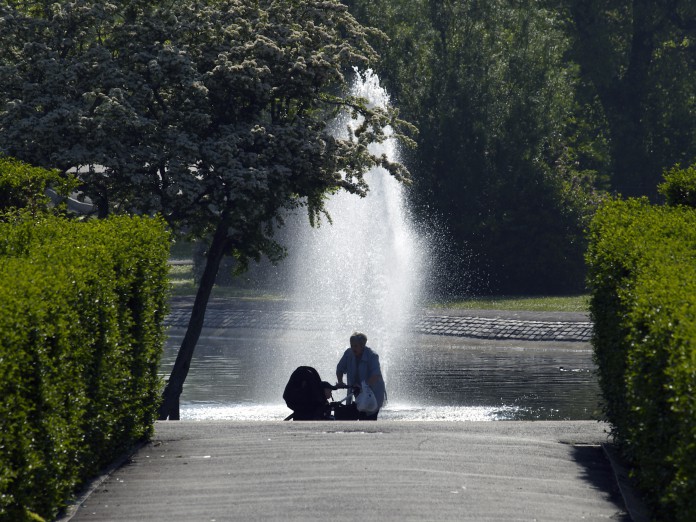 Barrow Park is the town's main public park and was in very poor condition by the mid 1990s. Although much loved by local people, it was little used due to its poor state of repair, lack of attractions and serious vandalism and security problems. The restoration project has returned the park to excellent condition with new facilities and attractions.
Barrow Park is now one of the highlights of the town, with increasing visitor numbers and an expanding programme of events. It is now well maintained with increasing budgets. A management plan and funding commitments are in place for the next ten years and the plan will be monitored and reviewed every five years. Sustainability and wildlife are included in the management objectives.
The restoration project has been a catalyst for further investment in the park by the council, for new management and funding initiatives, for the formation of a Friends of Barrow Park group, and serves as a benchmark for regeneration initiatives around the town.
Approximate Map Location
Details
| | |
| --- | --- |
| Landscape Architect | LDA Design Consulting Limited |
| Location | Barrow-in-Furness, Lancashire |
| Type of scheme | Restoration of public park |
| Category | Heritage |
| Awards | Winner 2007 LI Award Heritage & Conservation |
| Brief | Enhancement of the historic character and qualities of the park, introducing new features and general improvements in order to attract more visitors and serve residents better. |
Technicals
| | |
| --- | --- |
| Other Technicals | The heritage and conservation-led approach to refurbishment has greatly strengthened the historic character and richness of the park and provided a framework for carefully considered interventions to respond to contemporary needs and aspirations. The works included aspects requiring specialist technical landscape skills, such as the conservation of the listed Cenotaph, repair and reinstatement of historic features such as paving bricks and ornamental railings, the introduction of new planting based on historic design approaches, and the introduction of new features such as the play area and putting green in a manner sensitive to the historic design and character of the park. |