Landscape students at Birmingham City University discovered first-hand the importance of trees and their management at Westonbirt Arboretum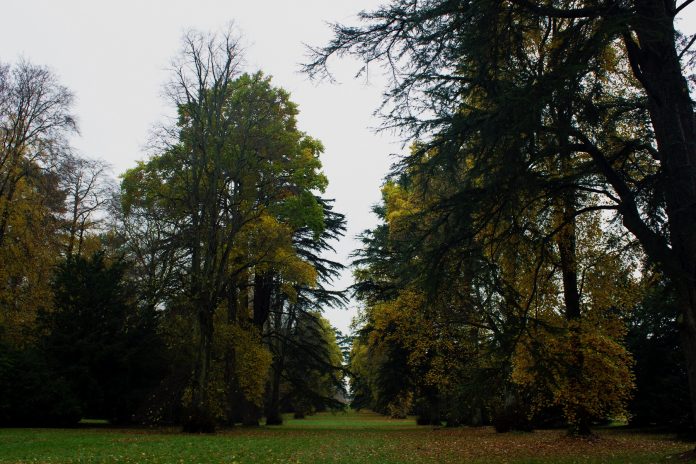 Niall Williams, Landscape Architecture student at Birmingham City University and student representative for the LI Midlands Branch, recounts his experience organising a student trip to Westonbirt, The National Arboretum.
In September, on a Royal Forestry Society overseas study tour to New England, I was fortunate enough to cross paths with Andrew Smith, the Director of Westonbirt. For those who haven't attended Westonbirt, it's the national arboretum, managed and maintained by the Forestry commission. It's located within Gloucestershire and features a Grade 1 listed Victorian Picturesque Landscape, as well as an internationally important shrub and tree selection.
Andrew and I had plenty of common ground. Prior to beginning my Landscape Architecture BA at Birmingham City University, I studied an Extended Diploma in Forestry Management at Sparsholt College, worked in forestry and arboriculture, and dabbled in agriculture. After discussing with Andrew my career, studies and time at the Landscape Institute Midlands (LIM) branch, he was kind enough to offer assistance in organising a tour of Westonbirt, led by himself and experienced guides.
Landscape students at BCU aren't often exposed to trees, the role they play within the landscape, or the importance of their management. When the opportunity arose for us to visit this incredible site, I thought it would be a great chance for students to expand their knowledge in this area. We had over 30 people attend the event, primarily students from BCU's landscape courses.
What began as a drizzly and overcast day when our coach departed Birmingham City University became – much to our relief! – far clearer before our arrival at Westonbirt. Andrew led us to the Great Oak Hall, Westonbirt's events and exhibitions venue, where we met our guides. They explained the history of the site and its landscape and showed us a short film of the site as seen by a drone, giving us the chance to see the site from a totally different perspective and catch a glimpse of areas we'd otherwise be unable to see on the day. Westonbirt has a rich history and a design influenced by the Picturesque movement, with the emphasis being primarily on aesthetics over science. The old arboretum was mostly laid out by 1855, with huge avenues created that could be viewed from the estate mansion (now Westonbirt School). In the 1880s the collection was expanded across a small valley into Silk Wood. New species were planted amongst the centuries-old trees found within the woodland, and vast new drives with verges lined with ornamental trees were created. Silk Wood itself is ancient woodland, with the first coppicing estimated to have taken place in 1292. The oldest tree in the wood is a lime with an estimated age of 2,000 years.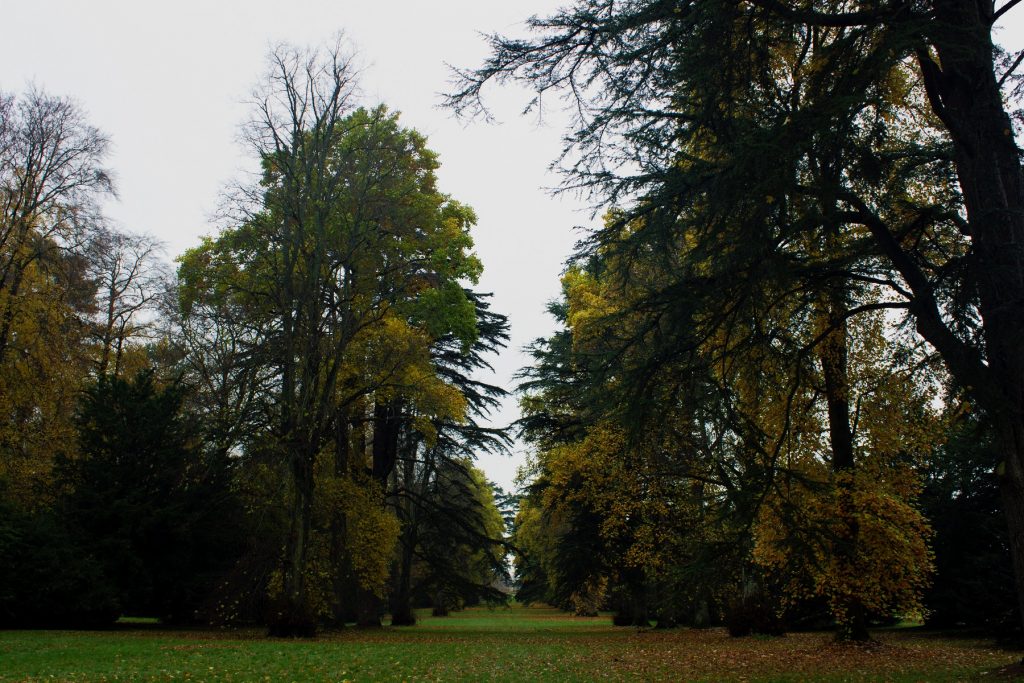 In total, Westonbirt hosts over 15,000 trees – comprising more than 2,500 different species – and over 17 miles of accessible footpaths. Being able to see all of this in one day, as you might imagine, is a challenge.
We started our tour by looking at the species-rich acid grassland that makes up much of the site, is part of the Grade I listing, and is used for many of the activities the site hosts. Maintaining the landscape while keeping it accessible to the public proves a challenge for Andrew. He discussed how the Westonbirt team goes about this, the techniques they use, and why. The students immediately saw how management is a crucial component of landscape, which became a recurring theme throughout the trip as we went on to discuss the challenges posed by maintaining the trees, their health, and introducing new features, such as pathways, to the woodland. With much of the arboretum at a similar age, long-term management is a significant challenge. Deciding what to change or remove and where is complicated, especially when one is working with centuries-old trees: distortion of views and vistas and the threat of pests and diseases to plant choice are both significant considerations.
The trees themselves were incredible: dazzling ranges of colour greatly enhanced by the rain, which allowed for many of the fantastic photos taken by Duncan Chilvers. They frame the site spectacularly, and many are spectacles in their own right.
After our tour, we explored the site ourselves for a few hours. Many of us headed for the new Treetop Walkway, which is an incredible addition to the site. It alleviates the variation in level as the site crosses a small valley, thus doubling cleverly as an accessible route to Silk Wood. Sponsored by STIHL, the walkway features no steps, so is accessible via mobility scooters, wheelchairs and pushchairs. It's 300m long and 13m above the base of the valley. Activities line the walkway, providing information about the trees and wildlife you pass, as well as activities for children such as a crow's nest viewing platform, a rope swing bridge, and a mesh-floored section. The walkway is made from 57 cigar-shaped raking timber columns, with concrete foundations equally spaced at 10.5m intervals. Steel was chosen for the balustrade due to its strength and lightness, while the timber deck and columns will age naturally over time. The concept makes reference to the complexity and elegance behind the fundamental structures of the genetic code of trees.
I've been fortunate enough to attend the site many times before, and it's somewhere I'd recommend to everyone – especially students who wish to learn more about plants. Because of the scale of the site and its diversity throughout the seasons, there is always something new to see. Wherever you're based, it's a trip very much worth taking.