The Landscape Institute, in association with IFLA Europe and the University of Greenwich, hosted its 2018 conference on 6-7 September 2018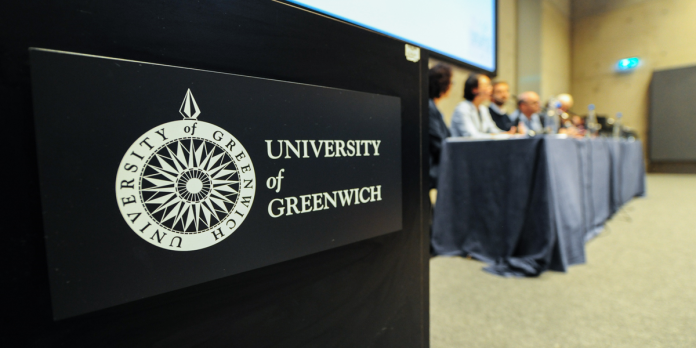 Over 300 delegates attended across both days to engage in lively and inspiring discussion on the topic of Valuing Landscape: Connecting People, Place and Nature.
The delegation was notably an experienced and inclusive one, with more practice heads and more non-members in attendance than in previous years.
As LI President Adam White noted:
…it's really interesting that a lot of the delegates were not members of the Landscape Institute, but they were people involved in the profession, and they were interested in how we can collaborate. And that's what's really exciting about this conference – it was very much an outward-looking celebration of the work [we do], and it was stimulating debate. And that's what I believe we should be doing as an industry.
A major strategic goal for the LI is to increase collaboration between the built and natural environment professions, and it was gratifying to see such a plural discussion on a vital topic. As speaker Jan Christian Vestre observed early on in the discussion, we now face problems globally that require urgent attention. Valuing Landscape made a rigorous case for placing landscape at the forefront of positive change.
A fresh perspective
The conference boasted not just an inclusive delegation, but tremendously varied speakers too. Leaders and visionaries throughout the built and natural environment professions travelled from all over the world to share knowledge and insight.
One's gain, another's loss – on place and competition
One of day one's afternoon panels featured experts in the field of place management, who shared some thoughts on the notion of 'place competitiveness'.
The panel concurred that place competitiveness encourages developers to 'get more out of land', and cited research showing the importance of landscape in the vitality and viability of a place.
But Professor Ares Kalandides approached the notion of competitiveness with scrutiny.
His home city of Berlin, he said, attracts upwards of 100,000 new residents each year – who, when surveyed, cite the quality of public space as the number one reason. But, as Ares soberly reflected, 'it is a shame to think only in terms of competition. Because what Berlin gains, another city loses'.
It was a reminder to the assembly that, while beautiful and competitive places are well and good, the problems our professions truly need to solve are global – and no single method of valuation holds all the answers.
Inspiring as well as wiring
Day 2 featured expert panels of landscape scientists, planners and managers, who shared some of the challenges faced and insights gained when getting value from land on a large scale.
Delegates heard from New Forest National Park Authority CEO Alison Barnes, who said that despite having limited tools, NFNPA does great work by 'brokering partnerships'. She introduced the audience to the Green Halo partnership, a multilateral alliance spanning the public, private and third sectors.
Deborah Sandals, Project Manager at Scottish Natural Heritage, makes substantial use of big data as part of a Scotland-wide monitoring programme. Working with a huge range of partners, SNH has provided a comprehensive information resource for every designated landscape in Scotland.
Land Trust CEO Euan Hall reminisced about his time at English Partnerships, where he directed a £385 million coalfield restoration programme. The take-home message: when seeking to enhance a community, it is crucial to engage the community! The removal of a spoil tip, Euan said, initially seemed like an engineering challenge. But speaking to residents revealed their appreciation of the tip's visual amenity as a hill. The solution became a simple one – leave the tip where it is.
National Trust's Nature and Science Director Rosemary Hails suggested that the value of a landscape, whether as a place to live or a place to visit, is perhaps best expressed by those who use it. The Royal Parks attract some 77 million visitors per year, who attend the Parks free of charge. To prevent misuse of the landscape, it is crucial to build a value of value and respect for it. 'Even something as simple as a selfie,' Rosemary said, can connect someone with an outdoor space.
Over 40 world-class speakers joined the conference, treating delegates to two days of fantastic content.
The slides from all of our speakers' presentations are now available to view.