LI staff and members discuss the future of the Institute and the landscape profession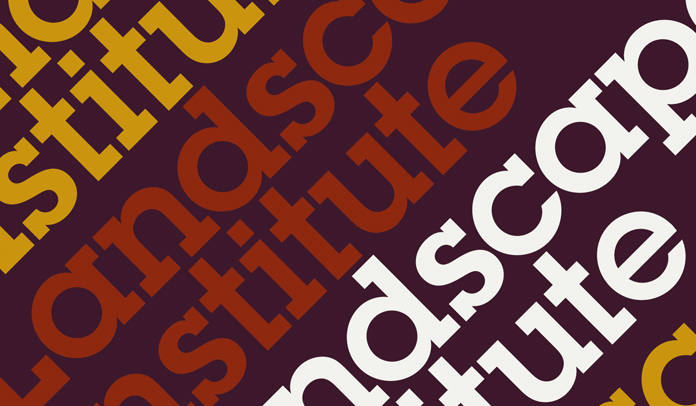 Tom Turner reports on a recent meeting at which senior LI staff and members discussed the future of the Institute and of the landscape profession.
---
Thursday 23 February 2017
Kennington, London
Landscape Institute employees, Board of Trustees and Advisory Council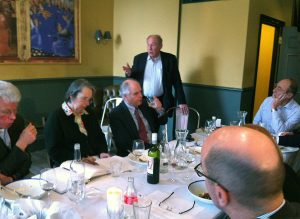 Senior members of the Landscape Institute (LI) welcomed LI President Merrick Denton-Thompson and CEO Dan Cook to a meeting in Tommyfield's Pub, Kennington, on 23 February 2017. A number of issues facing the Institute and profession were discussed.
Dan explained that the work of the employees of the Institute is changing. We are a small organisation with around 17 full time-equivalent staff. Dan is taking steps to reduce governance and administrative tasks to free up time to be more externally visible – an 'outside-in' approach. One recent change has freed up one third of one staff member's time, previously spent servicing meetings; this can now be applied to engaging the next generation of landscape professionals.
Dan has been active in meeting public and private sector employers, branches, members and kindred bodies across the UK. A key aim for the LI is to spend more time raising the profile of issues to which members can contribute solutions. An example of an emerging thought leadership theme on which the LI could focus in the coming year is health and wellbeing, in future years broadening to natural capital accounting. There are also opportunities to provide guidance. The Board and Council will advise on decision making, with a cycle of oversight (July), strategy (November) and influencing, policy and standards (January and February). The Board will 'market test' proposals with the Council.
Areas of practice
Attendees discussed areas of practice and the concept of a 'landscape professional'. Issues raised included the need for and identification of specialisms, and the importance of the term 'landscape architect'. By differentiating between landscape architecture and other specialisms, we acknowledge practitioners who enhance and protect the landscape through management and science as well as design. It will be crucial to strike the right balance in terminology as we seek to grow across a range of disciplines in the landscape and natural environment sectors.
College of Fellows
There is scope for senior members to become more involved with the LI's work. Many would be happy to help, but they need to be asked. The roles they play could potentially be as significant as those played by Lord Reith, Lord Holford and Sir Patrick Abercrombie in establishing the landscape profession after 1945 – or, more recently, by Lord Hesseltine in the promotion of garden festivals and the redevelopment of London Docklands.
There are also opportunities to remember projects carried out by members who are no longer with us. Milton Keynes celebrates its 50th birthday next year and the work done for the new town by landscape professionals, including Peter Youngman, should be acknowledged. The CEO agreed to look at helping to create an annual 'think tank' event, perhaps around September time, to occur ahead of the Council strategy event in November.
Public sector landscape professionals
The employment of landscape professionals in the public sector has fallen by over 75% since 1990 and the decline continues. The loss of jobs is regrettable. It has probably led to new private sector jobs, but there is a serious problem with inadequate briefs for public sector projects. One way of dealing with this is the 'intelligent client' approach: an in-house capability within the public sector to take responsibility for the advice on issues and policy development, while commissioning for the delivery of projects from the private sector. (This is the role John Hopkins had in the Olympic Delivery Authority.)
The countryside post-Brexit
The EU has been relatively strong on environmental policy, but rural landscapes have many problems that may best be dealt with by a National Rural Land Management Policy. It should specify what public goods the countryside can supply, and use agricultural support mechanisms to guide land management in their direction. Successive governments have failed to deal with farmers at the local level. Many small woodlands receive no management whatsoever. Nitrate and phosphate pollution of water supplies has reached very serious levels. Glyphosate is killing amphibians. Landscape professionals should have a role in preparing the non-food aspects of farm management plans.
The profession post-Brexit
The implications are uncertain, but immigration of qualified landscape professionals is likely to be affected. There is also an issue concerning the mutual recognition of professional qualifications. In some landscape offices, only 30% of the staff are LI members. Other staff hold qualifications from other countries or in related disciplines. If the LI wants to expand, or even to maintain its present size, it could consider bringing in these people. There is talk of a European Professional Card and it may be possible for LI members to take part in the scheme without the UK being an EU member. The RICS approves 600 courses around the world and has well over 100 specialisms.
Policy and position statements
Policy and position statements are a good way of publicising the capabilities of the landscape profession, as was done in the 1940s and 1950s. It would be good to encourage more participation in their preparation by LI members with appropriate expertise. This could be done by forming professional interest groups (e.g. for SuDS, the Green Belt and Public Health). There is also a need to explain the procedures for approving their content (e.g. the roles of the Technical Committee, the Policy Committee and regional branches).
Exhibitions
The LI organised a very successful Capability Brown exhibition in 2016 and it would be good to have more of them. A new Design Museum opened in 2016 and it would be an excellent venue. Landscape architecture needs to be seen as being as important as other design professions, and publicly exhibiting the work of landscape architects would help to achieve this.
Landscape education
The first UK landscape course (teaching Landscape Gardening) was founded at the Crystal Palace in 1881. Half of the courses founded between then and now have closed down. Many courses have a shortage of UK students, and many offices find the recruitment of UK staff difficult.
In contrast, the UK higher education sector is flourishing, both in academic and financial terms. Landscape education is doing well internationally. Cornell, on its own, has more applicants than all the UK landscape courses. There is a need to involve the landscape schools and landscape offices in a debate about the problems and opportunities in the landscape education sector. A notable point is that the only independent landscape department in the UK has more staff, more research and more students than any of the other UK institutions involved in landscape education.
LI Library and Archive
The archive defines who and what we are as a profession. It is a key resource for LI members and for members of the public. The recent members' survey confirmed just how highly it is valued. To enhance its value, and make it more easily accessible to the membership, it needs further development. New material needs to be collected (this is often available at short notice when a firm closes down), and existing and new material needs to be fully catalogued. The archive needs to be digitised and made available online. Back numbers of the Journal, dating back to 1936, need to be scanned and put in information retrieval software. The costs of this work are relatively modest and their significance relatively great. Having the material on the website will make a useful contribution to the LI's search engine optimisation.
When bidding for work, members can use the archive to find information about historic work. The Landscape of Power and The Landscape of Roads are relevant examples (both written by Past President Sylvia Crowe). The LI holds drawings, reports, papers and books on these topics by former presidents and others. Members need to have ready access to these records. presidents and others. Members need to have ready access to these records.