Simon Odell, Head of Technical and Professional Services at the LI highlights the challenging role of managing public green spaces efficiently and effectively.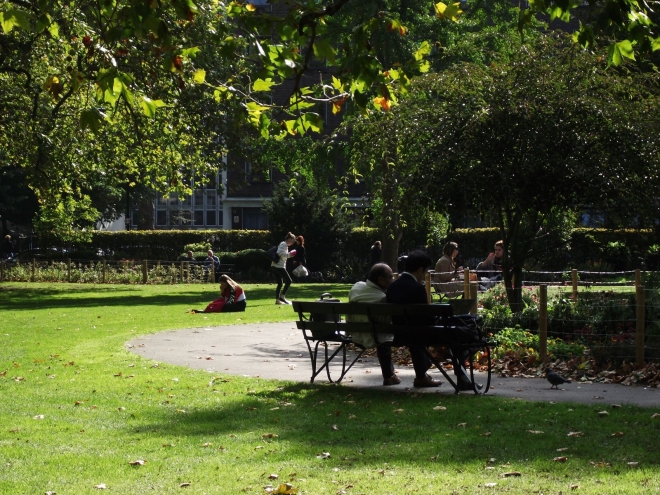 With some local authorities getting to the stage of not being able to afford to provide marked-out football pitches, unsurprisingly greenspace managers are continuing to root out ways to save money. Some anticipate that now that oil prices are low and pencils are sharp, retendering or renegotiating existing contracts for maintenance may lead to reductions. Others wonder though whether this will compensate for the anticipated staff cost increases linked to the National Living Wage.
More joint procurement of certain activities offers some potential, whether for play equipment, play inspections, tree services, weedspraying or buying of materials. Some bodies can access supply portals for this purpose; others may simply need to reach out and build partnerships. Another approach being discussed is to capitalise some revenue costs where money for 'spending to save' exists. For example some large clients are wondering about buying contractor depots. This might also enable tenders from new entrants.
More concerning though is where analyses repeatedly remind clients that grass maintenance can be three-quarters of the area but only a quarter of the costs. Even if savings can be made on costs such as contractors overheads this may still leave some clients deciding they need more grass and less trees, ornamental planting, and wildlife areas. That might not be good for the landscape.
At such a time the need for skilled greenspace managers to pore over contracts and spot the padding, sometimes introduced by pricing teams with little connection to actual delivery, has never been greater. It is also to be hoped that initiatives such as the Parks Alliance, Fields in Trust's Beyond the six-acre standard, and our own drive to support the recognition and development of landscape and greenspace management as a profession that seeks important outcomes will be productive.
Simon Odell CMLI