Managing change in Scotlands landscapes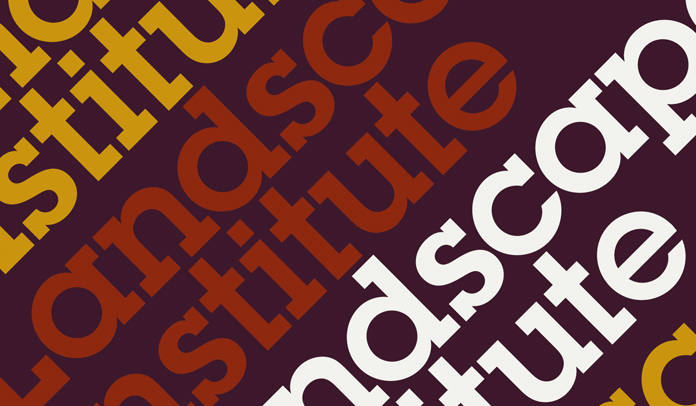 Scotland's diverse and distinctive landscapes and seascapes are not only of unique international importance but are imbued in the spirit of all of us who belong to Scotland. They lie at the heart of our national identity and culture. They are fundamental resources which serve a wide variety of purposes. We hugely appreciate the interplay between the natural and given and that which has been fashioned through the ages by farming and forestry and where so often we find harmony where the hand of man joins imperceptibly with the hand of nature. Such is our legacy. It is our collective responsibility to look after our remarkably fortuitous heritage and pass this on to future generations in such a way that will show that proper care and attention has been taken to retain the integrity of our landscapes, their ecological and visual characteristics, their sustainability, attractiveness and amenity.
It is vital to heighten awareness of the contribution that Scotland's landscapes make to our lives and livelihoods. Many questions arise regarding our continuing ability to manage the unprecedented uncertainties we face from climate change, growing tree pestilence, the often indiscriminate spread of wind farms, power lines, enlarged arable farms engulfing their historic footprints and the inexorable pressures of transportation, urban and industrial expansion. Unmanaged change degrades landscapes as we know them and there is a vital need for enlarged and strategic thinking coupled to much more ambitious programmes of action.
The focus now is onward-looking with a fifty-year perspective and aimed to evaluate and respond to the impacts of development, urban expansion and climate change, all of which bring uncertainties and challenge landscape quality.  All of this is within the evolving and increasingly sharpened criteria for aesthetic evaluation of Scottish landscapes. The challenge is to identify ways to conserve and enhance Scottish landscapes over the next 50 years by looking at current ways of planning for sustainable landscape use, and to suggest alternatives where needed.
The main asset of Scottish landscapes is in their natural beauty and wildness, which are famous worldwide and attract millions of visitors each year. The tourism industry contributes significantly to the national economy. However, many factors put pressure on our landscapes and threaten their ecological and visual perpetuity. The economic imperative, which often dictates a short-term decision-making approach, is one example of discrepancy between human goals and natural rhythms. This can lead to inadequate planning legislation which fails to recognise the wider scope and long-term resilience that can be gained from landscape conservation and enhancement. But the great unknown and perhaps greatest threat of all is climate change with its wide range of repercussions throughout the ecosystems that constitute our landscapes and the Planet.
Indeed, the growing reliance of our economy on energy, while under the constraint of European and national targets for emission reduction, imposes pressure on Scottish landscapes from the Renewable Energy industry. Moreover, the need for more resilience in the face of global change, dictates higher national food production, which, with its constantly changing practices will affect the rural landscape. Parallel to this, changing tendencies and research in Forestry and Community Development have pushed for forest expansion targets. Therefore, the all too frequently competing goals and targets have to be addressed and integrated within a coherent strategically-designed, balanced and inclusive framework of actions. Last but not least, climate change will inevitably have an impact on our landscapes through increased episodes of drought, floods, storms, diseases, and particularly rising sea levels around the coasts with saline intrusions in our estuaries.
The key tracks on which to work for the next 50 years are to ensure the conservation and enhancement of our national landscapes. The need for decision-makers to acknowledge the high economic value of Scottish landscapes and to balance it with plans for Renewable Energy is essential. Landscape conservation and management are by many recognised as a priority for the current economic prosperity and for the well-being of future generations. The involvement of communities in decision-making about landscape planning is reiterated time and again as crucial not only to reflect communities' aspirations, but also to provide a unique sense of place, which is at the centre of sustainability principles. The urgency to come up with a strategic plan as a response to climate change should be greatly stressed in order to mitigate and make the best out of the inevitable alterations our landscapes are likely to incur.
Conference Proceedings
Managing Change in Scotland's Landscapes held in Perth in 2012 aimed by looking back 50 years, then forward 50 years to raise awareness of the contribution that Scotland's landscapes make to our lives and livelihoods. The Conference was highly successful, resulting in the definition of fifteen Key Points of Principle of which seven are regarded as primary and are as follows:
i) Vision and Communication – implying the over-arching vision for Managing Landscape Change and communicating the 'Vision'.
ii)Values and Ethics – assigning highest value to Landscape integrity in the public mind and ethics in implementation.
iii) Heightened Perceptions – Increasing the awareness of decision makes and their advisors in the values of landscape.
iv) Sustainability – underlining the goal to 'Meet the needs of the present without compromising the ability of future generations to meet their own needs' as outlined by the Brundtland Commission at Rio in 1987. The principles embodied should be considered in all policies and actions affecting the environment, well-being and economics.
v) Design With Nature – placing natural systems as the interactive baseline upon which all design solutions are prepared. Achieving balanced solutions in relation to economic costs and environmental gains or losses.
vi) Design For People – placing people with nature at the centre stage for design.
vii) Landscape Education – broadening academic programmes for landscape students to effectively equip them for professional life.
Outcomes
In terms of conference outcomes, one year on, the following has been achieved:
Sue Evans, FLI has been appointed to the Board of Architecture and Design Scotland;
It is understood that the Scottish Landscape Charter will be reviewed and signed by various Scottish Government departments having been endorsed by Ministers;
LIS will chair a Landscape 2020 initiative as a successor to the Scottish Landscape Forum.
The Conference provided a well-timed platform for the numerous parties and interests concerned with Scotland's landscapes to exchange views and debate key issues at what has been seen as a highly propitious time. The incipient and un-charted changes that are occurring to Scottish landscapes are giving rise to widely felt anxieties among growing numbers of the population and our visiting public. Growing alarm is expressed by the sheer volume of wind farm applications and of the challenge to democratic rule by the overturning of local planning authority refusals by an intervening Scottish government in favour of granting wind farm consents. While of great concern, this issue was held in check given that the Conference had a responsibility to be even-handed and un-biased as a matter of principle. Landscape architects nevertheless find themselves hooked on the horns of a dilemma with wind energy installations seen as an alleviator of climate change – a principle with which they have to balance against the intrusive effect these may have on inappropriate or unspoilt landscapes.
The Landscape Institute in Scotland has made remarkable strides in the past year in building bridges into the policy and decision making areas of the Scottish government. Through the tireless efforts of our Chairman, Mark Turnbull and the LIS Committee, we are gaining visibility for the profession and its maturing ability to mediate successfully on matters of extreme complexity concerning land use and landscape issues. Our numbers with this capability are too thin on the ground and we have, therefore, a major task to raise the game of an ever widening cadre of younger professionals. At its most basic level, landscape service providers can be viewed with misguided profanity. At its highest level there are exemplars of remarkable intellect, education and skill and who, by example and leadership qualities, along with a deeply felt commitment to their landscape, ecological and social values are recognised as orchestrators of major interdisciplinary assignments that call for balanced judgemental capability.  We must harness the strengths of our members empowering them to higher levels of achievement and widened perceptions such as to equip the profession with a broad based resource sufficient to rise to the challenges not only facing us in Managing Change in Scotland's Landscapes but also in other realms of universal endeavour. This Conference has rekindled the need for continuing national debate and action and has made a good start.
Click on the link to download the Conference Summary: Key Findings and Recommended Actions
Author: William J Cairns, MCP (MIT) DLD (Dunelm) MH FLI FRSA
Fellow of the Landscape Institute