The Education Series: A Student Perspective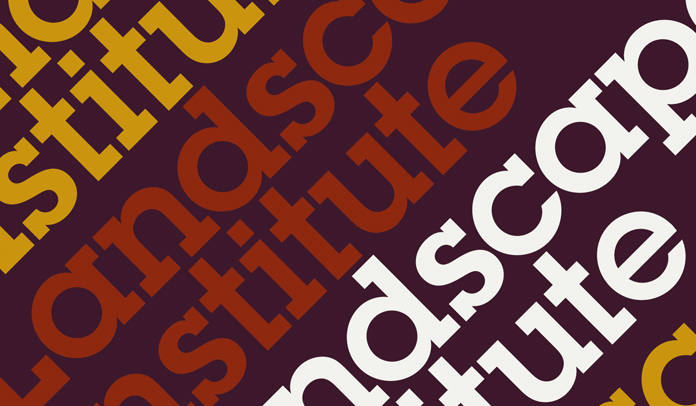 What is it like studying Landscape Architecture, and how do you find out about it? Francesca Boldy, a third year undergraduate student at the University of Sheffield, explains.
1. What made you want to study landscape architecture?
It started by pure chance. I started my A levels with Geography as my main focus but as I attended more and more University open days I started to struggle to see what I would do beyond the degree. While looking through a Sheffield University prospectus I came across the paragraph in the Architecture section which brought the ingredients Geography, creativity, design and nature all together under the banner of Landscape Architecture.
Landscape Architecture really does tick all of the boxes for me, tying in all of my interests, hobbies and talents in one go, and as well as being a vocational course leading directly into the profession, it opens up multiple other doors as well.
2. How did others on your course find out about landscape architecture as a profession?
I am aware that a large majority of my colleagues originally intended on studying Architecture at university and became aware before applying while researching courses. Others were made aware from school teachers informing them, other friends wanting to apply, and one colleague of mine was actually introduced to it by a Landscape Architecture Student from Sheffield who was originally from the same school as them and who then came back to do a talk about the course. Another was recommended it by their place of work at a Botanical Garden; others simply found it by browsing prospectuses for the ideal course.
This shows that students are coming across the course in all various ways, which are clearly working, but are not as strong as they could be.
3. How has your course been so far? Are you going to continue into the profession?
Yes, I intend to carry on in the profession. I am thoroughly enjoying the course; the last two years have covered modules ranging from historic gardens to community involvement projects, urban space regeneration to planting plans of local parks. Each individual project has opened my eyes to new qualities of the Landscape Architecture profession, what it entails and overall the types of outcomes it can produce. Throughout the course so far, there has not been one module I have found dull, as each includes different stages, methods of input and output, research and use of skill that I am able to tailor my own interests towards the desired outcome. The course has been hard work at times, especially nearing deadlines when everyone seems to suddenly have a mass of work to complete, but in general the well organised timetables allow for a steady flow of work to be completed throughout the year. The assessments are coursework led rather than exam based, and this suits my style of working. A major bonus of the course at Sheffield for me is the variety of teaching and learning methods which are used in each module, with varying styles you are able to learn more effectively and keep engaged. Examples of this include numerous field trips we have had, including Castle Howard, Chatsworth Estate, Birmingham City Centre, and later this autumn we will be visiting Berlin for a week. By taking learning away from the studio, it has helped to physically see the Landscape Methods in place.
4. What are the student interests levels like around landscape architecture courses? Why do you think this is?
I suspect that there may not be widespread knowledge of there being degree courses in the subject. In the media we are made aware of planners and architects as professions but the Landscape Architects seem to take a lower profile. Having had to explain what I am studying to many people I guess most people's perceptions make it lie somewhere between a gardener and a patio-layer.
5. Why do we need landscape architects?
Many people spend so much of their lives in places that are dominated by buildings, roads and hard unforgiving surfaces that have become the same wherever you live. The creativity and expertise of landscape architects is needed to soften, personalise and add a feeling of well-being to these spaces that occupy so much of our daily life. Only working in conjunction with planners and architects, rather than as an afterthought, will we develop spaces that work for business, communities and address the changes in climate that we are increasingly seeing.
This blog is part of a wider series exploring the future of landscape architecture education. The series will post 1-2 blogs per week, exploring the ideas of students, academics, practitioners and the LI's new approach to student recruitment. Keep an eye out for new posts with #LIBlog on @TalkLandscape.
To join the Education conversation, visit Talking Landscape Education discussions. Also, encourage prospective landscape architects to visit Be A Landscape Architect, a new website promoting the profession.