The Education Series – A Graduate Perspective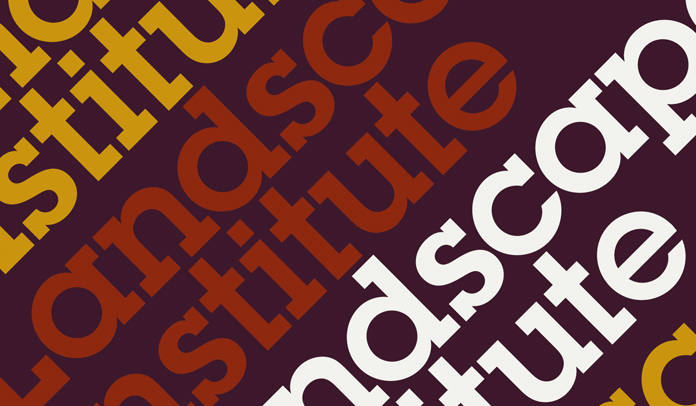 What can be done to raise the profile of landscape architecture? A graduate perspective.

Josh Geale, 26, is a recent graduate of a Landscape Architecture MA at Manchester School of Architecture .

What do you think needs to be done to get more students onto landscape architecture courses?

I think that landscape architecture needs to be pushed further into the public consciousness by its leading organisations engaging with popular contemporary issues such as climate change, flooding and greenfield/brownfield sites with more force and certainty than it currently is. It's not difficult, we know the right answers and we know how to deal with them but it's Richard Rogers who we hear talking about brownfield sites. Richard Rogers and Terry Farrell clearly have close links to Westminster and this is something the profession also needs to foster.

Beyond the leading organisations of our profession I think a lot could be achieved by increased interaction between professionals and young people throughout the education system. Showing the face of landscape architecture and introducing the subject throughout the education system through university fairs, college career evenings or visits to schools. A programme of events where people can come and have a go in a charrette and work with landscape architects and other built environment professionals could be an excellent opportunity to build all sorts of bridges.

Do you think many people know about landscape architecture? Why/why not?

I think that landscape architecture does not have the profile in this country that it does in others such as the US and the Netherlands. I think that there are many reasons for this, but key is that it is not a political subject here as it is there.

In the US the landscape schools in the big universities are very vocal and active in discussion over the future of the built environment and this has been given precedent by issues such as the desertification of Detroit. In the Netherlands the ever-presence of the sea from which one sixth of their national land mass has been reclaimed, it is clearly in the public conscience that water management is essential to their country. In the Netherlands as well as other North European countries such as Denmark the population engages much more with environmental concerns. Public transport and urban public space are much more entwined with the way of life.

In the UK the overwhelming attitude to the environment seems to be keep the countryside green and don't build anything ugly near my house. As the U.S.'s nearest cousin the UK followed closely in it's private ambitions and its politics and during the latter half of the 20th Century the car was seen as an expression of freedom and personal value. The domination of the automobile in the U.S. is obviously far beyond what it is here but the transit of the UK's population is still far too reliant on private transport and a lack of investment in public transport leaves little viable alternative. This is an issue of the built environment and is clearly a result of the politics and public desire of the UK. I think that maybe a change in public mind-set is needed for landscape architecture to proliferate (at least landscape architecture should be an active part in a changing public mind-set) in the way that cycling seems to be growing in popularity, public consciousness and political prominence.

How did you find out about landscape architecture as a profession? And how did other students on your course find out about it?

I discovered landscape architecture through a contact, somebody I knew who was a landscape architect them self. I know that a majority of people find the subject through an interest in architecture and either stumble upon landscape through search results on UCAS websites or small amounts of exposure through architecture journals and zines. Some people found their way to stalls at UCAS fairs and took home leaflets and promotional material which they then looked into further, a few students I have met who were studying landscape architecture at Writtle College came into landscape through horticulture and some at Greenwich through garden design but I would say that is mainly because of the proximity of the courses. I would say though that the vast majority begin with an interest in architecture and then happen across landscape architecture through that.
This blog is part of a wider series exploring the future of landscape architecture education. The series will post 1-2 blogs per week, exploring the ideas of students, academics, practitioners and the LI's new approach to student recruitment. Keep an eye out for new posts with #LIBlog on @TalkLandscape.
To join the Education conversation, visit Talking Landscape Education discussions. Also, encourage prospective landscape architects to visit Be A Landscape Architect, a new website promoting the profession.