Edwin Knighton, Head of Landscape Architecture at Leeds Beckett University, talks about how language influences student's perception of landscape architecture courses.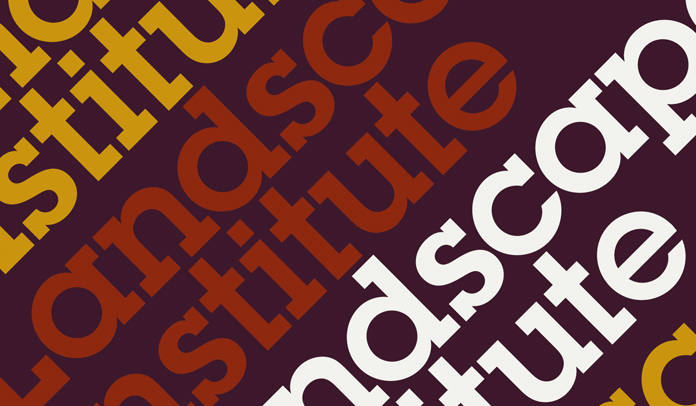 Edwin Knighton, Head of Landscape Architecture at Leeds Beckett University, talks about how language influences student's perception of landscape architecture courses.
How has the Leeds Beckett University landscape department changed since you started, 25 years ago?
"In terms of recruitment, we've seen a change in patterning. "UK applications to undergraduate courses have declined noticeably over the last 5-10 years – this trend seems to be continuing. Undergraduate interest in landscape architecture has been significantly reduced, but that's been compensated with an increase in postgraduate interest.
"We're noticing a lot of people in related areas – fine art, architecture, geography and so on – that's where there seems to quite a lot of interest in landscape architecture, when people get to 21 – 25 years of age. Then they're thinking about how they can use their initial qualifications to do something more professional."
Why do you think that landscape architecture doesn't have a raised profile amongst new students?
"It's complex. We're having problems identifying what the problem is. There's certainly an issue about the profile of landscape architecture – or lack of a profile in the UK, with 16 – 19 year olds. Despite all these big projects we hear about – the Eden Project, the Olympics – we're still not getting our message across to school kids and to college kids about this fantastic subject as a possible career.
"I think 16-18 year olds are hedging their bets in more general subjects, like geography, architecture, fine art, which they would see as offering a wider potential for moving into a wide range of areas after graduation, or moving into a postgraduate specialism course. I think landscape architecture is seen as quite a niche area. There's full employment for our graduates, so that's a fantastic situation to be in."
What approach is Leeds Beckett taking to appeal to new landscape architecture students?
"It has become a market-lead business – courses will close, or will modify. I suppose there are two things we can do about that. One is that schools can look and see course titles and content, and make them more attractive. I think it's very likely that we will make a new course, which quite possibly won't have landscape in the title, because it doesn't seem to be an attractive word in getting the interest of applicants.
"We need to address this unattractiveness of the term landscape architecture, for whatever the reason. It is highly likely that the new course will be based around the term environment.
"I think what we need to do at an undergraduate level, is create a strong base around art and design based subjects, which more truly reflects what we actually do. I think it is essentially a re-badging exercise. I don't think there's anything wrong with what we do, but it's to do with the language we use, the perceptions, and the phrases we use."
This blog is part of a wider series exploring the future of landscape architecture education. The series will post 1-2 blogs per week, exploring the ideas of students, academics, practitioners and the LI's new approach to student recruitment. Keep an eye out for new posts with #LIBlog on @TalkLandscape. The series expands on the article 'Responding to the crisis in landscape education', in the current issue of the Landscape Journal.
To join the Education conversation, visit Talking Landscape Education discussions. Also, encourage prospective landscape architects to visit Be A Landscape Architect, a new website promoting the profession.
This image is by Kennedy Library on Flickr. Published under the Creative Commons licence.