Simon Odell follows up on windfarm visualisation guidance notes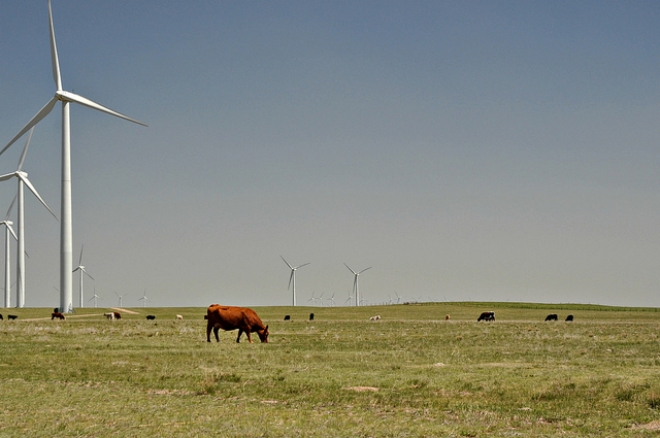 The new SNH guidance on windfarms reported in the earlier blog 'Visual representation of windfarms: Best practice is continuing to provoke some interest, both in the rest of the UK, but also as to how far it can be applied to other forms of development such as pylons in steep-sided valleys. I am hoping that both of these areas of interest will be covered by guidance being prepared on behalf of the LI Technical Committee and we may even organise some training.  In the meantime this seems a good place to share some personal thoughts.
I am no expert but to me the changes in the SNH guidance seem to make some sense in that they link to people's perceptions and images produced following them have been tested in the field by a group of people, including non-specialists.  The detailed requirements though still seem quite a challenge: a full-frame sensor camera with a fixed 50mm lens on a decent tripod with a panoramic tripod head is quite a investment requirement.  This needs to be coupled with the computer processing power required to manipulate panoramas.  Then there is the need to create and work with wireline models and source the data required to produce them.  Meeting the SNH requirements is clearly work for specialists or at least practices specialising in the work and so I hope that in the guidance we produce that the principle of a proportionate approach will apply in situations other than windfarms.  Certainly in the meantime I don't think anyone should be arguing that the 2014 SNH guidance must be applied to all kinds of small developments elsewhere in the UK.
If you are involved in windfarm visualisation work following SNH guidance and would be interested in the idea of a 'show and tell' session relating to the desk-based workstrands, a session limited to other practitioners, then let me know and if there is sufficient demand I will see if I can facilitate something.
Blog written by Simon Odell, CMLI, Head of Technical and Professional Services, who is available via email: SimonO@landscapeinstitute.org