terra firma's Alison Galbraith shares her experience promoting careers in landscape architecture
Talk to other landscape architects and I'm willing to bet you won't find many who just knew that's what they wanted to be from an early age. You are more likely to find people who discovered the profession almost by accident. Often, these people describe a 'penny dropping' moment when they figured out that landscape architecture could offer a perfect blend of creativity and science, indoors and outdoors, people and plants, thoughtfulness and flair … or whatever mix they perceive and how it fits their skill set, personality and aspirations.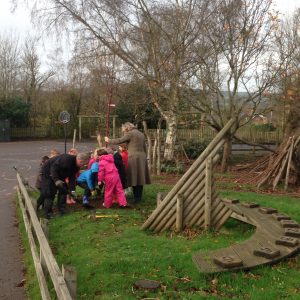 At terra firma, we signed up to the Ambassador for Landscape scheme because we understand the responsibility we all have in keeping our profession thriving, particularly in light of falling entry numbers. As a practice, we have been reaching out to schools for years. We all love what we do and don't want people to miss out just because they didn't know about it. When the rallying call came from the LI to address declining numbers, we immediately responded by inviting Poppy [Smith, Education and Development Officer] to our offices.
The terra firma Consultancy Ltd is a Hampshire-based practice. Our staff includes one Fellow of the Landscape Institute (FLI), seven Charted Members (including two who recently passed their Pathway to Chartership exams), and three graduates, as well as technical and administrative staff. In addition, we have offices in London, Dubai and Vilnius, which account for a further 20 staff, many of whom are in training. The practice has always had a strong culture of encouraging the development of people already in the profession and of sharing our passion with people outside the profession in the hope that they become hooked like we have!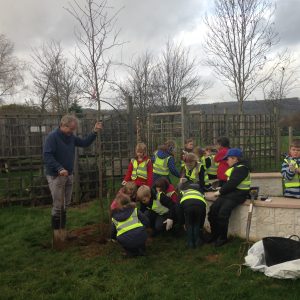 In December 2015 we set ourselves the target of a minimum of six events or visits per year, aiming for all staff to be involved with at least one. We have exceeded this target, attending four careers fairs, planting trees and talking about soils at two local schools, and talking to a secondary school geography club about soils. The trees and soils involvements were inspired by National Tree Week 2016 and International Year of Soils, but we took every opportunity to talk about landscape architecture and generally make ourselves known to the local schools and parents, as well as the students.
Our involvement in the careers fairs came about through approaches made to us by careers officers, and also by us offering our involvement at our own children's current or past schools. The fairs held at secondary schools focus on year 9 students choosing options for their GCSE studies, and years 10 and 11 thinking about A levels and beyond. At sixth form colleges, students are thinking about degree courses and careers. One of the strengths of our profession is that it is so varied and can appeal to students studying a wide range of subjects in the arts, sciences, social sciences, CDT and humanities.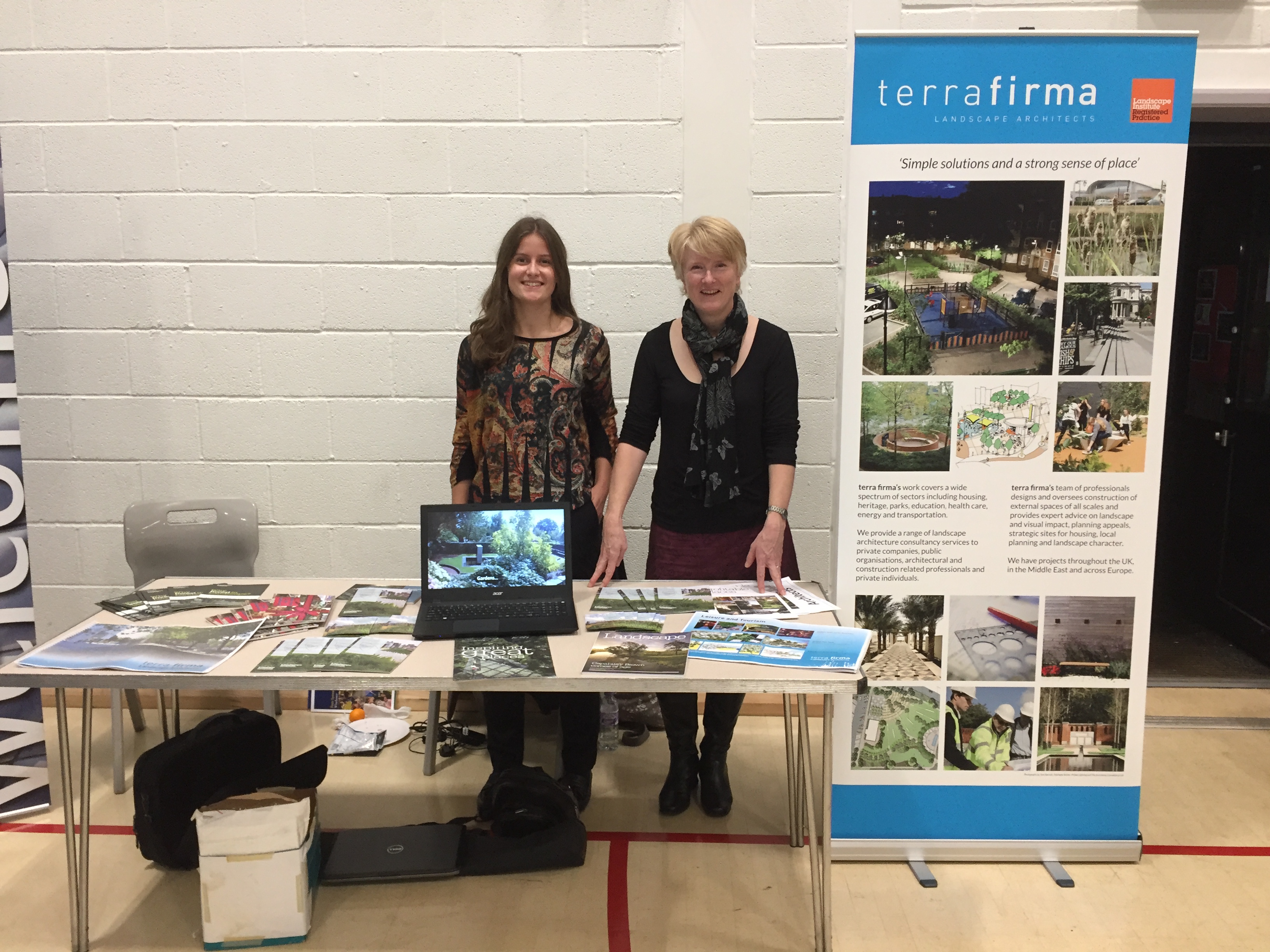 Careers fairs typically involve setting up a table with a banner to attract attention and a range of leaflets, journals, plans and booklets, as well as a looped video showing a range of projects. We had the pop-up banner made so that we had something people could see above heads, as the fairs can get really busy and we needed to compete with other stands. Our banner shows a number of our projects, and cost us approximately £100 to produce.
Some of the written materials are provided by the Landscape Institute, including the excellent A5 booklet 'Be a Landscape Architect'. This contains information about the profession, the degree course, careers opportunities and testimonies from young professionals. It is a really good resource and we have distributed dozens of copies. Freebies are very popular at fairs and the LI provides packets of cornflower seeds for us to give away, though these compete with more traditional offerings such as mugs, pens, sweets, guitar picks, memory sticks and bags! We also have other materials produced by members of our team, as well as example plans, sketches, etc., so that people can see what we do.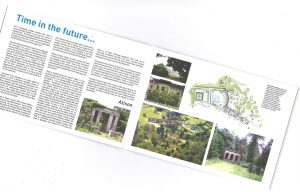 Although it is essential to have a wide range of eye-catching and informative materials, the thing that most engages people is talking to them. This isn't always easy; we are talking about teenagers after all! Two things help: the first is that the young people are often accompanied by a parent, who help get the conversation going and ask the right questions; and the second is having your youngest members of staff to hand! Students find speaking to someone only a few years older than themselves more relevant than speaking to someone that could be their parent or – dare I say it? – grandparent!
Career fairs at vocational colleges may not prove as fruitful as academic colleges, so it is worth checking this before agreeing to an event. You could always see if your favourite local, BALI-registered contractor might be willing to attend.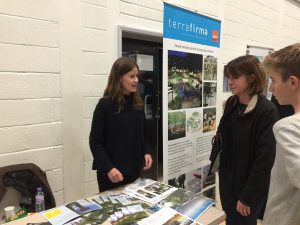 The careers fairs are the most direct form of contact and are aimed at young people thinking about their future. But other activities, such as tree planting with younger children, are, we think, equally important in normalising the title of landscape architect, inspiring people about the breadth and importance of what we do, and just plain having fun! Over the years, various staff members have been voluntarily involved in small design projects in our children's schools and we always respond to anybody applying to us for work. Rarely does a month go by without a student, potential student or mid-life career changer coming in, touring the office and speaking to staff to get a feel of what it is like to be a landscape architect.  Many of these visitors have gone on to study landscape architecture, most have kept in touch and some have even gone on to become employed by us.
As a practice, we are committed to reaching out to our local community in all spheres, particularly education, which is of course an investment in our future. We believe that all practices should engage with career outreach in some way and would encourage all CMLIs and graduates to do their bit!
---
Alison Galbraith gained a First Class in her Honours Degree in Landscape Architecture at the University of Gloucestershire. She went on to achieve her Masters Degree in 2001 and her CMLI status in January 2005. She joined The terra firma Consultancy in 2002, and became Associate Director in 2015. At terra firma, Alison has worked on a wide range of design and landscape planning studies, including the Maggie's Cancer Care Centre in Swansea (with Kim Wilkie), the award-nominated Leonard Cheshire Memorial Garden at Le Court, and landscape capacity / sensitivity studies for several planning authorities. Alison currently sits on the Landscape Institute's Professional Review Group at the University of Gloucestershire