Since the company was founded, WoodBlocX Landscaping has provided sustainable street furniture and planting solutions. We recognise that simply providing an environmentally friendly or sustainable product isn't enough. It is essential for us that these elements are traceable right back to the source and all the way through our manufacturing processes.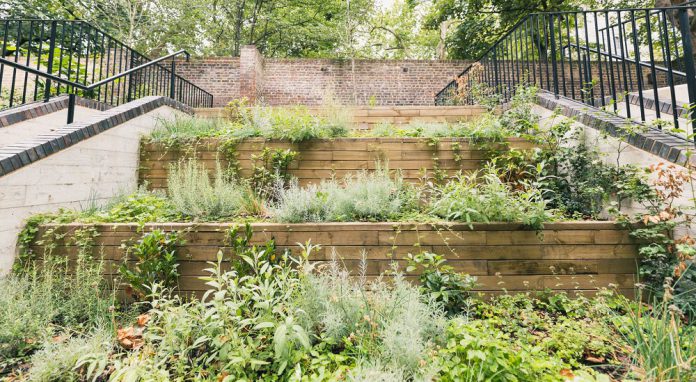 As a company that uses timber as a core material we have a responsibility to ensure that our supply chain, and the processes that we use to manufacture our products, are sustainable in order to protect the natural environment and biodiversity. 
In November 2021 the COP26 Summit will take place, it includes a core focus on architecture and construction with a dedicated Cities and Built Environment Day which will be a great opportunity to find out what actions for change arise from this for these industries. However, we are already seeing signs of positive change. Our products are specified on public and private sector projects with the aim to regreen or to increase biodiversity. Interestingly, in the last two years we have experienced a significant uplift in landscape architects and specifiers requesting more information on our environmental and sustainability practices as part of their procurement processes, highlighting that it is no longer down to the product alone to provide a sustainable solution, the business must demonstrate its wider dedication to these areas. 
We are proud to work within an industry that is continuing to make positive steps to combat climate change. Our business has already set a series of firm foundations for us to play our part in reducing emissions and increasing our levels of sustainability. These include:  
Sustainable sourcing and production 
All of our timber is FSC certified and 80% of it is harvested from sustainably managed forests within a 30 mile radius of our sawmill in the Highlands of Scotland. All timber and components are processed and manufactured in the UK. 
Using recycled plastics 
The strong dowels that hold our structures together are made from 100% recycled plastic. Our latest dowel design allows for WoodBlocX to be easily deconstructed and repurposed, providing an essential product feature to match circular economy requirements. 
Repurposing waste 
WoodBlocX components are modular. All timber is cut, drilled and treated in our sawmill so there is no wood waste on site from our products. Waste products such as sawdust and bark chippings are sold on to biomass fuel companies and bark suppliers. 
Using non-toxic treatments 
All timber is treated using a water-based preservative (Wolmanit CX-10), so there are no toxic chemicals that will leach into the soil. 
Through the continual monitoring review and development we aim to make our processes even greener in the coming years. Find out more.
WoodBlocX were sponsoring the Landscape Innovation Awards 2020. Entries for 2021 Awards are now open – find out more here.
Watch an overview from the last years Landscape Innovation Award winner on what made their entry successful and much more.