The many and varied uses for this common material may surprise you
There is a family of materials that can be as little as 13mm thick while still being waterproof. It can be formed into elegant curved shapes in colour. It's strong enough to withstand frost and compression; for example, in a bridge or a retaining wall. It will not rust or soften in heat. It can be used for prefabrication, involving sophisticated 3-D printing or etching techniques to carry images; or built on-site by unskilled workers. When it is old, it can still be attractively resurfaced and recoloured. And it is useful for conservation and sculptural projects.
Metal? Plastic? Carbon fibre?  No. You are probably now thinking that this is a family of composites, but what if I told you that the main ingredients are water, cement, sand and crushed stone? That's right: concrete.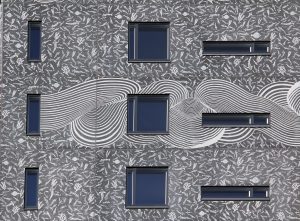 We can have a love-hate relationship with concrete. But the way technology is developing, it is worth keeping it in the designer's palette. With an eye to the future, I find the work going on at Loughborough University to create concrete structures by 3-D printing very interesting. Equally inspirational – but now more accessible – is graphic concrete. With this, based on your own image, retardants are carefully applied via membrane to enable aggregates to be exposed and recreate that image at scale. This opens up interesting possibilities using halftone to install photographs or faux-3D effects on walls in the landscape. Colouring concrete is also getting more imaginative, with staining sometimes used as an alternative to pigments or surface coating. (Although to my mind, all of these need to be done judiciously unless you are already working in a multicolour environment.)
Other possibilities for boundary treatments are opened up by GRC boards and for street furniture by ultra-high performance concrete.  Or why not install a modern take on a grotto?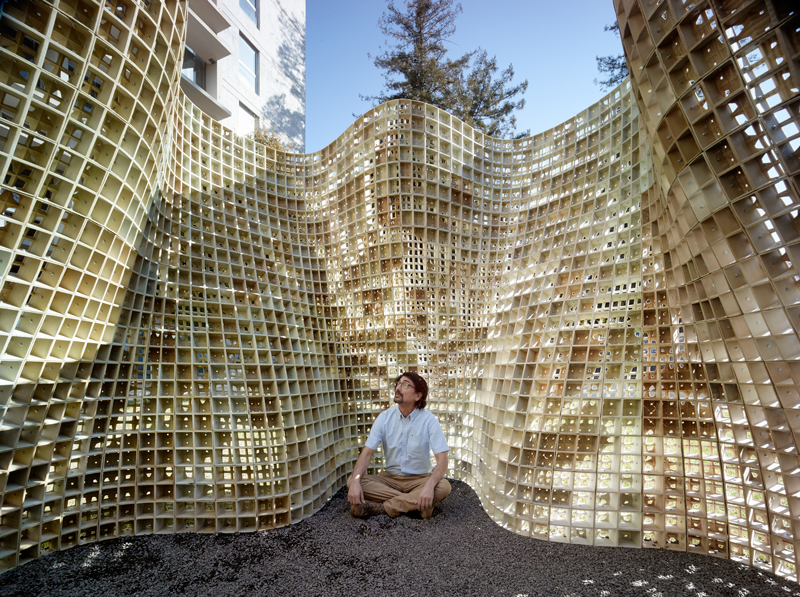 If you know of any scintillating uses of concrete in the landscape, get in touch or leave a comment!