Summary of Places to Be – Green spaces for active citizenship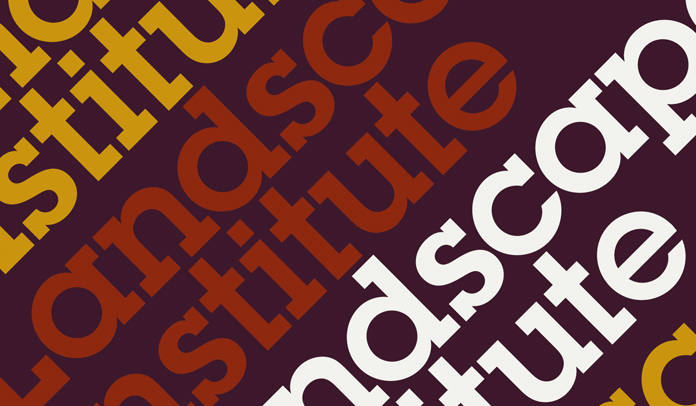 Background
The Fabian Society is the UK's oldest political think tank and seeks to influence political and public thinking through a range of publications. Work on its latest report, Places to Be, began in October 2014 following growing acceptance that the importance of green infrastructure was not being matched by adequate consideration of the barriers to delivery, particularly in an age of austerity. This extract from Places to Be perhaps best sums up the challenge the report seeks to address:
"Our open green spaces more than ever provide a crucial community ballast, where we can come together, build relationships and reverse the long-term trend towards individualism and isolation. How can we ensure that our green spaces continue to exist and allow nature to thrive, that they are properly managed and remain accessible to all during a period of continued austerity?" – Places to Be
The report highlights that central government funding for local authorities has fallen by around 40 per cent, leaving councils without the means to adequately maintain facilities or engage with local people. It notes that spending on parks is predicted to be reduced by 60 per cent – the scale of cuts still to come for local authorities means that management of budgets through efficiencies is not a sustainable approach, and a more radical re-imagining of services will be required.
Landscape Institute involvement
The Landscape Institute was involved from the very outset of the Places to Be project, meeting with the Fabian Society in October 2014 to discuss the subject of green infrastructure and some of the issues currently preventing delivery on the ground. In December 2014 the LI submitted detailed written evidence to inform the final report and in January 2015 we were invited to attend a roundtable hosted by the Fabian Society and the Labour Party Environment team to discuss greater detail some of emerging themes.
Report summary
Theme 1: Coordination at the Centre
–          Government silos are a well-understand but stubborn public policy problem, and the persistent inability to 'join-up' government has particular relevance for the promotion of green infrastructure.
–          Without clear lines of responsibility, there is no focal point for campaigners, nobody whom advocates can go to, no one to coordinate the various agencies and government departments, and no one who can be held publicly accountable.
–          The two departments with a particular interest in this agenda, Defra and DCLG, have been the worst affected by the 2010 comprehensive spending review programme of cuts.
–          Since the loss of CABE Space, and despite various organisations and alliances attempting to maintain government interest in this agenda, we still lack a central body that can test and support innovative ideas in a controlled way across the whole range of our green and natural spaces.
–          Quangos are politically unfashionable and given the current focus on austerity it is unlikely that an incoming government would find much appetite for creating a new body to make up for the loss of CABE Space.
–          RECOMMENDATION: Natural England provides the greatest opportunity here. Though since 2010 its powers have been substantially curbed, and over the course of this parliament its resource budget has been cut by 21.5 per cent (£42m) and was challenged to find a further 10 per cent (£17m) as of 2014. However, it has a strong research function that could provide a central hub to share expertise with local areas. It could help local authorities to think holistically about the rural and urban environment and embed the importance of green infrastructure (NB – report uses Landscape Institute's definition) across government. The next government should consider how to define Natural England's remit and enhance its status as advocate-in-chief of green space.
Theme 2: Local leadership
–          "Political optimism of local potential is colliding with engulfing gloom across local government" – many local authorities describe the real possibility of soon being unable to provide anything except statutory social services and refuse collection.
–          At the same time that local government is being talked of as an increasing political priority, its continued viability is being threatened.
–          Local councils need to retain their role as guardians of public assets, but doing so in a different way. This will mean a shift from delivery to being custodians of place and convenors of local action.
–          Report notes that there is a problem with the loss of expertise in local authorities necessary to think creatively and strategically about open spaces.
–          RECOMMENDATIONS: Report recommends the creation of Green Partnership Boards, chaired by a council member with executive responsibility for green space. The Boards would be responsible for the following:
o   Strategic leadership for the local environment.
o   Support for more locally-focused projects.
o   Facilitating collaboration between different stakeholders and working with the 48 Local Nature Partnerships.
o   Manage the local authority's green space strategy.
o   Work with the proposed central hub (see Natural England recommendation above).
Theme 3: Enable participation and citizen control
–          Report recognises the potential of green infrastructure to engage people in community life, but notes that volunteers need to feel supported and that effective management of green and open spaces requires a level of skill and experience beyond that of most.
–          Report criticises the way the Big Society agenda resulted in a situation where localism and the voluntary sector were celebrated at the same time as support and funding for both were withdrawn.
–          RECOMMENDATION: A partnership between local councils and local communities is crucial. And at all levels, from central and local government to NGOs and grant giving bodies, community organising and development must be central to plans for UK's green spaces.
Principles for democratic green spaces
The report closes with a set of principles for democratic green spaces, which the Fabian Society believes must be preserved however this agenda is addressed in the future:
– Local difference must be respected: outstanding examples of innovation respond to specific local circumstance and characteristics.
– But isolated examples of innovation need coordination: we need ways to scale up individual examples of good practice that are applicable elsewhere.
– The public character of green space must be preserved: this does not preclude public sector involvement, but means it must be consistent with a strong public ethos. New developments should increase the size of the public realm and access to green space, not diminish it.
– Equality of access: public space must not be the preserve of the affluent, and reform must prioritise the engagement of underrepresented groups.
– Developing a shared civic vision: we should seek to rekindle the civic identity that created parks.
– Participation and citizen control: enabling people to take control of their own green spaces can build community spirit and respond to budget pressures.
– Prevention: the health benefits of access to green spaces are well established and should be promoted at a time when local government has public health responsibility.
The full Places to Be report is available on the Fabian Society website.
– Stephen Russell is the Policy and Public Affairs manager at the Landscape Institute. He develops policy statements and responds to national consultations on behalf of the landscape profession.