The Scottish Government published its 2022-23 budget – its first of the new administration – on 9 December 2021. This summary from the LI policy team compiles references to climate, nature, and biodiversity, as well as specific policy areas of interest to landscape professionals.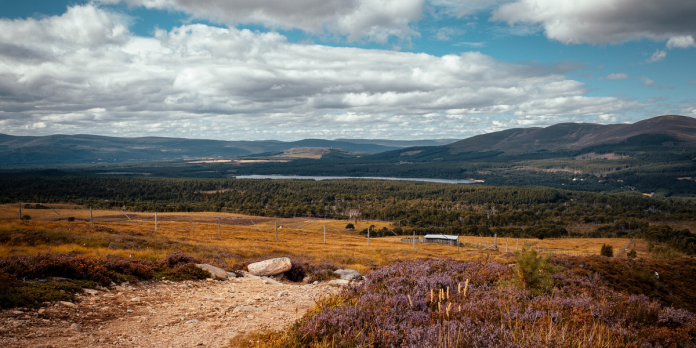 The Scottish Government published its Budget for 2022 to 2023 on 9 December.
This is the first budget of the new administration. Finance Secretary Kate Forbes outlined tax and spending proposals in the context of COVID-19, Brexit, SNP's partnership with the Scottish Green Party, and the parliament heading into its next five-year term.
Because of the UK Government's spending review earlier in Autumn, this is also the first time in several years that the Scottish Government is well placed to outline multi-year funding. While the recent UK Autumn Budget and spending review announced a significant increase in Scotland's block grant, next year's resource funding from the UK government will be reduced by 7.1 per cent in real terms. This has implications on how the budget will be rebalanced, and how financial resources will be redirected.
The following summary compiles references to climate, nature, and biodiversity, as well as specific areas of policy priorities of relevance to the landscape sector.
At a glance
The 2022-23 Scottish Budget will see a total spend of just over £56 billion, an increase of approximately £1.1 billion on the 2021-22 Budget. Some major announcements:
An increase in funding for climate change measures, including £2 billion for a just transition towards a net zero economy.
Commitment of at least £50 million to support the farming sector in tackling the climate and nature emergencies and to support sustainable food production.
Commitment of £96 million for delivery of place-based programmes: revitalising towns, improving the environment, and supporting local initiatives to tackle inequalities and climate change.
Net zero, energy, and transport
The Scottish Government's Climate Change Plan is the overarching framework guiding all portfolios towards a Net Zero carbon emission economy. Main objectives of this portfolio are:
Taking action against climate change
Decarbonising Scotland's public transport and embedding sustainable travel
Protecting biodiversity (iconic species and landscapes)
Investing to restore biodiversity and nature
Developing a blue economy action plan
Improving air, land, sea, and freshwater quality
Developing a circular economy
Entrusting communities with rights on community landownership, usage, and management
Investment in research
The portfolio also includes heat and energy; transport; environment; infrastructure planning; and forestry and land reform policy, strategy, and delivery. It also includes Environmental Standards Scotland, the new independent body set up to fill the potential gap in environmental governance arising from Scotland's departure from the EU.
Furthermore, Forestry and Land Scotland – which supports the sustainable management of Scotland's national forests and land – are also considered. This involves the support of several public bodies: Scottish Environment Protection Agency, Scottish Water, NatureScot, the National Park Authorities, Royal Botanic Gardens, Edinburgh, Forest Enterprise, David MacBrayne, Caledonian Maritime Assets, Highland and Island Airports, and Scottish Canals.
The budget sets out progressive spending for one year but also paves the way for a resource spending review in May 2022. The review will give further information on the Scottish Government's longer term funding plans on key commitments, including a just transition to net zero.
Key spending plans as presented to the Scottish parliament
For a just transition, the budget sets out £2 billion for low-carbon capital investment in infrastructure: decarbonising homes, buildings, transport, and industry. This includes the first £20 million of the ten-year £500 million Just Transition Fund to help the northeast and Moray transition from carbon-based industries, £414m for energy efficiency and low carbon and renewable heat, £160 million to tackle fuel poverty, and £60 million for large-scale heat decarbonisation projects.
£350 million to drive commitment to decarbonise the heating of one million homes, and the equivalent of 50,000 non-domestic buildings by 2030.
£23.5 million for the Green Jobs Fund, creating green employment through investment.
£6 million for the Climate Justice Fund, part of the commitment to invest £36 million to help those countries most affected by climate change (and least responsible for it).
All annual revenues for Scotwind will be invested in projects that support Scotland's transition to Net Zero.
£53 million to protect and restore nature. A further £69.5 million to be invested in woodland creation and sustainable management of Scotland's woodlands.
Over £96 million for delivery of the place-based investment programme: revitalising towns, enhancing the environment and supporting local approaches to tackling inequalities and climate change.
Working to bring together market-ready projects worth £3bn by 2022 through Scotland's Green Investment Portfolio.
£1 million for further development of the Green Growth Accelerator Programme.
Over £50 million to support the farming sector in tackling the climate and nature emergencies, producing food sustainably, including £10 million for the National Test Programme to transform agriculture and £35.8 million for agri-environment schemes.
£43 million to drive forward Scotland's circular economy, which will reduce reliance on scarce resources and reduce waste.
£150 million for walking, wheeling and cycling (active travel nation efforts), helping ensure 10% of the Transport budget goes towards this by 2024-25.