Horticulturalist and historian Karen Fitzsimon CMLI gives her thoughts on one of landscape's most overlooked talents
Preben who, I hear you ask? Long-standing LI Members will have no problem recalling the name Preben Jakobsen (1934-2012), but they might struggle to recall the details of his work and what actually happened to him. I might be wrong, but I suspect newer members may never have heard of him, or be aware of his importance to the development of landscape architectural practice and education in the UK. But we should ignore those who have gone ahead of us at our peril. Little is really new and there is always something to learn from the past – and landscape architecture has such a rich past to draw upon, not just in terms of the established modern profession but also the centuries of designed landscapes of the UK and beyond. Someday our work too will be of the past.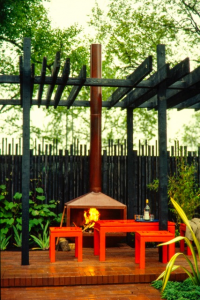 So here's the background: Preben Jakobsen, known as Ben, was a Danish landscape architect and horticulturist who spent his professional working life in the UK. He trained in horticulture at the Royal Botanic Gardens Kew in the 1950s, and later landscape architecture at the Danish Royal Academy of Fine Arts in Copenhagen, where he benefited from the tuition of design giants such as Prof. C.T Sørensen (1899-1979), Steen Eiler Rasmussen (1898-1990) and Sven Ingvar Andersson (1927-2007). He moved to the UK full time in 1961 to work for Eric Lyons at Span and where he started to make his mark as an excellent designer and plantsman, bringing a rare and welcome Danish design approach to 1960s Britain. In 1969 he set up in practice with his architect wife Maggi as Jakobsen Landscape Architects and Photographers, evolving later to Jakobsen Landscape Architects.
The practice, although never large, was a significant name in the world of landscape throughout the 1970s and into the 90s, working with some of the best architects of the day. Jakobsen's broad project portfolio included historic gardens, housing, institutes of education, parks and some of the best and earliest corporate headquarters and business parks. His work received many design awards, and in 1993 Jakobsen was presented with the coveted Landscape Institute's Gold Medal – one of only six recipients, joining Sir Geoffrey Jellicoe (1900-1996), Dame Sylvia Crowe (1901-1997), Peter Youngman (1911-2005), John Hopkins (1953-2013) and Robert Carson (1928-). Jakobsen lectured widely at universities and other organisations in the UK and abroad and wrote many articles for various journals. His expressive and creative use of plants was highly regarded, as was his attention to impeccable details. Although a self-declared modernist, he placed great value on garden history and recognised its influence in contemporary design.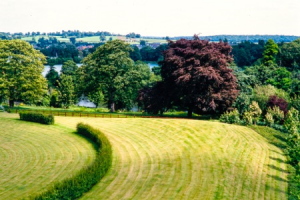 Jakobsen considered landscape design a true art form which should be practised with rigour and technical ability. Order and structure in the landscape were prime concerns. He was inspired by geometric and cellular forms found in nature and also elements of contemporary art. His built projects and writings inspired a generation of landscape architects, designers and students.
There is no doubt that Jakobsen was perceived as an accomplished and talented designer, but it is also true that his confident nature and uncompromising design approach could polarise opinion. Ultimately, I believe that he remained an outsider to the British establishment. This was compounded in later life by personal trauma, and in 1997, Jakobsen disappeared totally from professional view. Nothing further was published by him and even friends and former colleagues were unsure of his whereabouts. Upon his death there were few obituaries. One of the reasons that he has become neglected is that his work falls into that crack just before the onset of the full-on digital age, and like many from that period his built projects have suffered from a lack of appreciation and often neglect – many too young to be valued, but so many simply too good to be forgotten.
Over the past few years I have had the opportunity to establish what happened to Jakobsen and through analysis of his writings, built projects and previously unexplored professional papers, I am now preparing the Jakobsen monograph. I seek to revive an interest in his work and a recognition of his important contribution to British landscape architecture practice and education. The Landscape Institute's Library and Archive held at the Museum of English Rural Landscape (MERL) at Reading University has been invaluable in my work, and I am grateful to a MERL/FOLAR award that has supported recent field studies in Denmark. If you would like to hear more, I shall be giving a talk to The Gardens Trust on my latest findings on Wednesday 5 April at The Gallery, 77 Cowcross Street, London. I welcome contact from any readers who may have worked with or for Jakobsen or been former students. You can contact me on kfla@blueyonder.co.uk.
---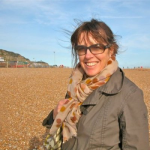 Karen Fitzsimon MA CMLI is an independent landscape architect, horticulturalist and garden historian. You can book for her 5 April talk at the Gallery, London, here. Karen is also organising a conference for The Gardens Trust titled Mid to late C20 designed landscapes: Overlooked, undervalued and at risk to be held on Monday 5 June 2017 at the Garden Museum. Find more details about the event programme and booking here.