Landscape, the journal of the Landscape Institute summer edition 2022 is now published. It focuses on planning for beauty and celebrates the 10th anniversary of the Olympic Park in London.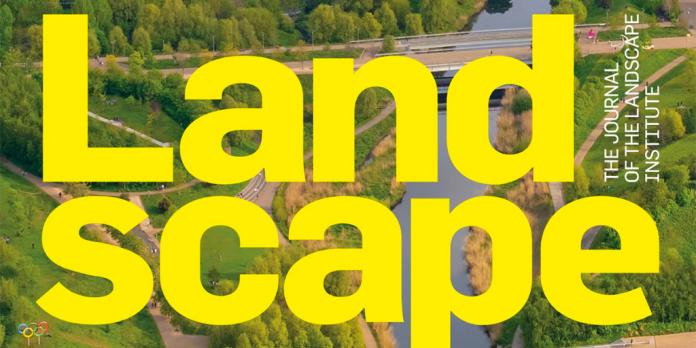 This year marks the 10th anniversary of the Olympics in London 2012, and perhaps more significantly, the 10th anniversary of the Queen Elizabeth Olympic Park. One of the most successful Olympic Parks created in recent years, with a legacy of sport, community and landscape. Some of those involved ten years ago and many of those still involved in its design and management comment on this astonishing legacy. This edition celebrates an Olympic Park as a place, which created something special in people's minds and a designed London landscape that had not been seen since the creation of The Regent's Park.
It publishes a series of articles refocusing on beauty in the planning system, creating a new generation of design codes, Natural England's GI Design Guide, Design Review in Wales and searching for beauty in Scotland's National Planning Framework. In searching for beauty, it is perhaps best to look at the way in which landscape design and planning can both describe and then facilitate the implementation of a vision for a greener, more sustainable future. This approach is well illustrated by two case studies presented at the Mitigating Climate Emergencies Conference and by a series of articles on the history of the Olympic Park and its current approach to stewardship.
Beauty is much in evidence in a series of case studies: Exchange Square, Broadgate, Alfred Place Gardens, Camden – both schemes moving the city decisively from grey to green. These are complemented by two schemes addressing the needs of older people which put landscape at the heart of successful development.