Recent P2C graduate Amanda McDermott shares her advice for fellow candidates.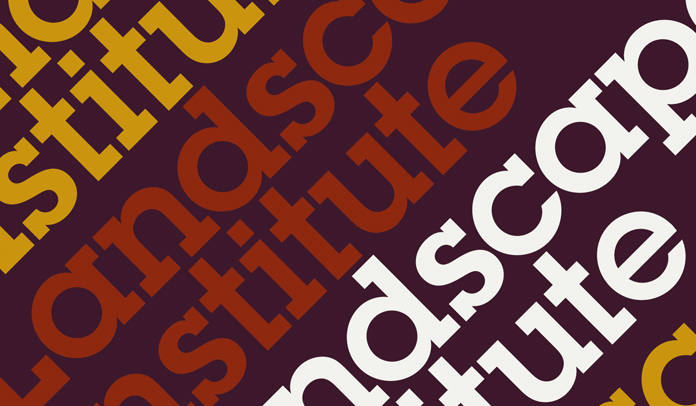 Following my recent successful Chartership exam, I was asked what 'tips, tricks and advice' I might have for those yet to take it. The first tip I would give to anyone is to get involved with the Landscape Institute. Volunteer, turn up to events, talk to people, utilise Talking Landscape, enjoy and make use of the LI as a resource.
Volunteering for the LI is a way in which we can all help to make sure that the profession is the best we can be, and has the greatest possible impact. I think it is less well appreciated that it is also a rewarding experience for the individual, a genuine way to enrich your development as a professional, and therefore also an excellent tool to use to help pass the Chartership exam!
I have been actively involved in the Landscape Institute since my student days. One of my current roles is as one of two Licentiate reps on the LI Council. I think it is worth reflecting on how this role in particular has informed my experience of the Pathway to Chartership process, and contributed to success in the examination itself.
As a naturally fairly shy individual, my instinct would be to avoid any situation where I have to speak in front of people; be that a room of thirty Council members, or just two examiners. The more you expose yourself to any situation, though, the more comfortable it becomes. Having spent time on Council, and various other LI committees, I have grown in confidence, and reached a point where sitting around a table having a discussion with senior members of the profession in my exam was not an unfamiliar experience. (Candidates have been known to say that they found it enjoyable… I would not go that far, but it was fine – certainly not uncomfortable!)
I think that the perspective of having attended meetings with eminent professionals at Council, some of whom are also examiners, helped me to appreciate that examiners are real people! They are just other Landscape Architects, carrying out their own CPD by helping to ensure that the Landscape Institute is setting the correct standards for Chartership. I suspect that this helped me to feel more at ease with the exam room situation than many other candidates – indeed; it seems to be the case that in each session there are entirely competent people that fail the exam due to nerves.
Sitting in meetings with a varied cross section of experienced, knowledgeable, professional Landscape Architects has been a mine of information about all sorts of Pathway-related topics. From understanding the perspectives of people working in different types of organisation, to hearing debates about how the Institute organises ourselves, Council meetings have been a fantastic introduction to the profession.
Similarly, involvement on the branch committee continues to be a rewarding experience locally. In terms of specific benefit to the Pathway to Chartership, this meant that I was able to organise a particular seminar in the run up to my exam. It was useful to many people, but deliberately tailored to my own specific knowledge gap!
Some of my colleagues from various LI volunteering roles were also a valuable resource in answering my specific questions in the run up to my exam, and some were also kind enough to mock examine me. The opportunity to have mock exams with people other than my mentor was particularly useful. I will echo the regular refrain from the Chief Examiner's feedback, and say that mock exams are an absolute must!
I can also thoroughly recommend involvement in study groups. Not only have I learnt a lot from my study group colleagues, I have made new friends. Meeting regularly with people that are also on the Pathway, and can empathise with its achievements and frustrations has been an important source of motivation and support.
Involvement in the LI has also meant that I have been inadvertently learning over time about the organisational processes, structure, aims and objectives – all Pathway syllabus topics. I have found this learning through experience and interaction to be more rewarding, and more genuine knowledge than that which can be gained by sitting in front of a computer screen on my own!
There will be an LI Council election in May 2015 – I hope the Licentiate Rep positions will be hotly contested again, as the recent vacancy was; it is an extremely worthwhile post to hold, for the benefit of both the LI and the Licentiate!
In the meantime, the first 'new CMLIs Graduation Ceremony' will be held in January in conjunction with a College of Fellows meeting. This event has been one of my suggestions as Licentiate Rep. I felt that we should be welcoming new CMLIs, and celebrating their achievement in a more effective way than posting out a certificate. I am really pleased to see this idea coming to fruition – it is a good example of how we all have the opportunity to have a real influence on our professional body by getting involved.
Congratulations to everyone that passed this year.
P2C graduates of 2014 will celebrate their success with the first annual CMLI Graduation ceremony on January 20th, this month.