View this email in your browser In this issue Our Plans for 2023 – Focus on Skills Development and Diversity. Virtual Members Meets for your Diary. Gloucestershire Hub Charity Walk. Committee Update. Focus for 2023 – Supporting Better Skills and Greater Diversity The LISW committee continually explores opportunities for more and better member […]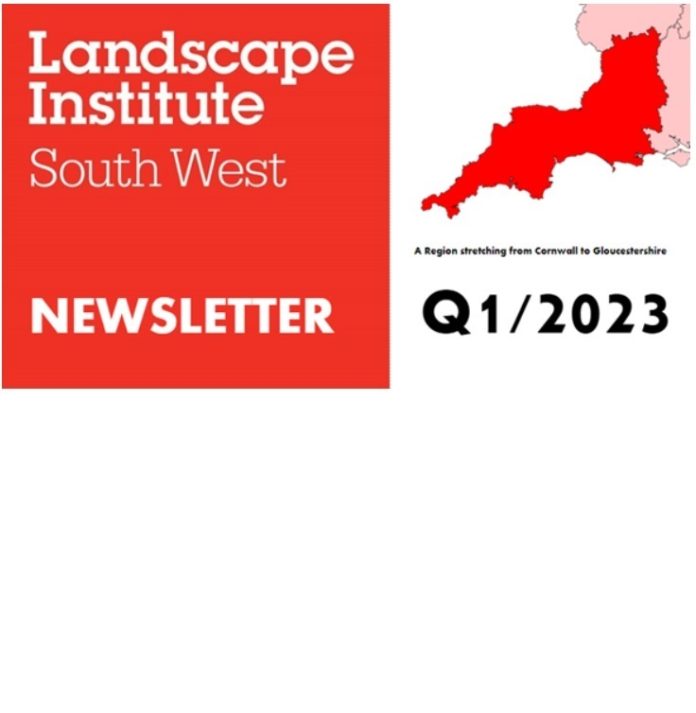 In this issue
Our Plans for 2023 – Focus on Skills Development and Diversity.
Virtual Members Meets for your Diary.
Gloucestershire Hub Charity Walk.
Committee Update.
Focus for 2023 – Supporting Better Skills and Greater Diversity
The LISW committee continually explores opportunities for more and better member engagement.  For 2023, we plan to focus on supporting and showcasing students, P2C candidates and diversity in landscape architecture, in a bid to support addressing some of the key issues identified in the Skills for Greener Places Report launched in December 2022.  We also hope that this agenda will allow us to further promote landscape architecture to wider audiences.
Better skills and greater diversity start with our students and those that decide to embark on the Pathway to Chartership, including from different disciplines using the experience route. It is also about encouraging a diverse range of people to take up a career in Landscape Architecture, by promoting its wide-ranging influence on so many of today's hot topics, including climate and biodiversity emergencies, inclusive design, shaping our future landscapes and influencing policies.  LISW Branch covers a large and varied region – including urban, rural and marine areas – with much potential to really showcase how practicing Landscape Architects can support our new talent joining the sector, how we can encourage skills to be developed and a more diverse workforce be created.
We are looking for Practices and Members that:
would be willing to be mentors for P2C candidates,
share their knowledge through our events programme,
participate in Open Office events to support skills development, knowledge share and promotion of landscape architecture to a wider audience,
lead site visits and talks for students and those on the pathway, and
provide case studies of how you support skills development and create a diverse workforce.
If you feel you can help us with our quest to showcase skills and diversity in the South West, please get in touch via mail.southwest@landscapeinstitute.org. Also watch our social media for events and initiatives this year.
LISW supporting University of Gloucester Students – Call for Members to join Student Events
The LISW Committee has a long-standing relationship with the University of Gloucester Landscape Architecture courses, which has been re –enforced through our Student Rep Imogen Reeves who currently studies Landscape Architecture at UoG.  The committee sponsors the End of Year Show and has now also assisted Imogen in organising studio and site tours with Registered Practices.  We extend our thanks to BD Landscape Architects, Rappor and Ares Landscape Architects for making time available to support students at UoG.
Many thanks to BD Landscape Architects who opened their studio on 03 Feb to students at UoG to see the practice's scope of work and talk first hand to recent graduates and PG Dip students employed at BD.  There was a really good turnout of students from the University of Gloucestershire, from a variety of year groups, and they all enjoyed the afternoon immensely. BD put on a range of sessions so that the students could get a feel for what landscape architects do in practice, from community engagement and graphic work to using VR and 3D printing! Students also heard about some of their design projects, which provided inspiration for studies, and helped to think about  the type of practice students may want to join in the future.
Rappor will lead a site tour of their project at Leckhampton High School in Cheltenham on 22 Feb.
Ares Landscape Architects will meet students in Cheltenham on 22 March and look at town centre projects.
For the two site visits on 22 Feb and 22 March in Cheltenham, we are looking for up to five Chartered Members to join the students for professional insights and conversation.  If you are interested in joining the students on their site tours, please register here:
LISW Student Event – Site Tour of The High School Leckhampton with Rappor Tickets, Wed 22 Feb 2023 at 14:00 | Eventbrite
LISW Student Event – Site Tour of Cheltenham Town Centre Project with Ares Tickets, Wed 22 Mar 2023 at 14:00 | Eventbrite
If your Registered Practice would like to offer an Open Office event / Studio Tour or site visit for those studying or on the Pathway to Chartership, please email us on
mail.southwest@landscapeinstitute.org.
BD Landscape Architects studio tour photos.
Virtual Members Meets in 2023
We will continue our virtual Members Meets this year, following a successful 2022, as a means to discuss topics and meet others, overcoming the physical challenge of distance in the region.
Your LISW Committee would like to invite you to our bi-monthly virtual meetings – to meet others, have a forum for showcasing your work, ask questions, hear what is going on elsewhere in our great region! The 2023 dates for the Meets are (held using Zoom meeting format):
Feb 21, 2023 12:00 PM
Apr 18, 2023 12:00 PM
Jun 20, 2023 12:00 PM
Oct 17, 2023 12:00 PM
The registration is set up as multiple event registration on EventBrite – you will need to register for each session you would like to attend.  The EventBrite tickets will then include access to the zoom meeting link.  Please register here:
LISW Virtual Member Meets 2023 Tickets, Multiple Dates | Eventbrite
We have not yet confirmed topics – please get in touch if you would like to present a project or topic. For example, in 2022, we covered topics from sustainable drainage, BNG, Garden Villages to public procurement, with short presentations from Austin Design Works, Cornwall Council, Jacobs and Ecological Surveys.
There is no obligation to have to contribute or speak, you are welcome to simply join and listen, see who is there and take away ideas. These sessions are intended to be informal meets, with an opportunity for learning and knowledge sharing.
If you are interested in providing a short presentation about one of your practice's projects, or if you have a particular topic that you would like to discuss, please email mail.southwest@landscapeinstitute.org.
LISW Gloucestershire Hub walk for charity, an opportunity for networking and ideas sharing.
On Friday 3rd February we set off for a belated Christmas walk, from Brockhampton to Sevenhampton. Our walk took us along wooded lanes with moss covered walls and as we started to get to know each other a little, we climbed higher to join a prehistoric track once use as a Salt Way, where drovers transported salt from Droitwich in Worcestershire to Lechlade in Gloucestershire and the River Thames, supplying London.
Salt Way                                                                              John Mills, Cotswold National Landscape
At this high point our fellow LI member John Mills, Planning and Landscape Lead at Cotswold National Landscape, who manage this vast AONB gave us a talk about the latest infrastructure developments and potential issues that affect this AONB, including a new multi-lane section of the A417 providing the final high speed road link between the M4 and M5. This development has been 20 years in negotiation and will start on site this year, as John said, there is never an ideal solution, but he and his team have fought hard to make nature and the setting of the AONB count, including nature and maintaining connectivity via ecological planted bridges.
As we wandered across the rolling high wold with views out to the Cotswold escarpment we talked about the irony of walking a now defunct salt transport route and compared this with the current proposal to pipe water from the River Severn, through the Cotswold AONB to the River Thames; this time supplying fresh water to London and the Southeast. This did not sit well with everyone in the group, also the proposal of burying power lines was felt to be slightly out of step with current feelings about the state of nature – no doubt the debate around climate emergency versus the perception of beauty will become more prevalent, even between members of the same profession in the years to come.
Spring was certainly on its way as we dropped back down into the valley, passing shaggy haired sheep, known affectionately as Cotswold Lions and fields of young winter wheat.
We passed farmsteads with banks of aconites and snowdrops, and before we knew it we had arrived back at our starting point.
There was time for a delicious lunch at the nearby Frogmill Inn and discussions of ideas for our next get-together's. Suggestions include a tour of Gloucester Services to look at the blue green infrastructure and the lessons learned as well as a tour of the National Trust Commons around Stroud, the sustainable developments of the Cotswold Water Park, all involved good pubs at the end.
If you have suggestions for events in our area either virtual or real, you want to share CPD's or have questions or need advice, then please do get in touch via this email: mail.southwest@landscapeinstitute.org
Written by Landscape Architect &Gloucestershire Hub Rep, Rachael Emous-Austin of Austin Design Works 
Committee Update – Welcome to Elsie Roulston
We are looking for a Committee Secretary, Local Area Reps for Somerset, Dorset and Wiltshire, and volunteers who could help with event organising or run an event.
We would like to welcome Elsie Roulston as a new committee member helping us to cover the Devon area, where she will be working with Tim Arkell to organise some local events.  Elsie works for Atkins, and Tim is our long-standing Exeter area committee member working for LHC Design.
We are still looking to fill some roles on our committee – please contact us if you would like to get involved and be at the forefront of promoting the Landscape Institute and our profession.  We are looking for:
Branch Secretary
Local Area Representatives – in particular Somerset, Dorset and Wiltshire
Volunteers to help organise events or members with ideas for events which could be run as LISW events
Your LISW branch has an active committee – there are currently 12 of us, organising a number of events and newsletters each year, including local area reps for the Counties.  We are working on a voluntary basis to raise the profile of landscape architecture, increasing the awareness about the profession of landscape architects with educational providers so more young people may choose to become landscape architects, and of course bring value to our members through events and information.
Time commitment is flexible, we would expect you to attend the bi-monthly committee meetings, which normally last 1 hour, and also help with some event organising and promoting our events with your networks.
Committee meetings this year will be held using Zoom, on the second Tuesday of uneven months at 12noon, and are scheduled for:
14 March
09 May
11 July
12 September
14 November
The LISW AGM is scheduled for the 20 April 2023, from 3-5pm, with a webinar running from 3-4pm and the AGM from 4-5pm.  Please mark in your calendar and look out for further announcements and details about the webinar.
If you are interested in joining us, please email mail.southwest@landscapeinstitute.org.  Please contact current Branch Chair Birgit Hontzsch for an informal discussion if you have any questions – you can reach her on 07565 203143.
With best wishes,
The Landscape Institute South West branch
Charity registered in England and Wales No. 1073396 and in Scotland, no. SC047057
85 Tottenham Court Road, London, W1T 4TQ
Main +44 (0)330 808 2230  Email the LI
www.landscapeinstitute.org

You are receiving this email because you have opted in to receive updates from your selected branches. Manage your preferences