Newsletter LISW, March 2021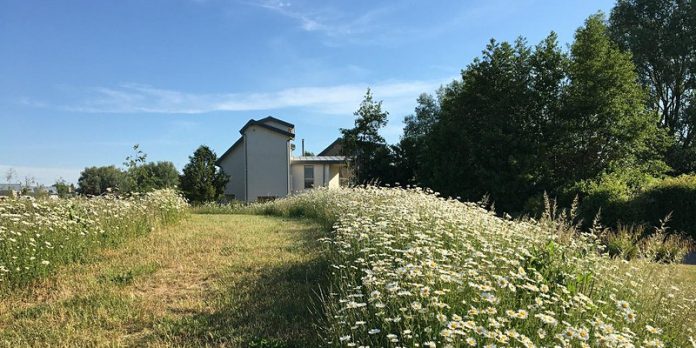 Landscape management – opportunities, challenges, and best practice
Your LISW committee is working hard to bring you a series of talks focussed on best landscape management practice as a key consideration to create long-term successful landscape schemes.
The series will focus on best practice, opportunities, and challenges that will affect how successfully our designed landscapes will establish, flourish, and contribute to the key challenges of our time: climate change, biodiversity loss, and health and wellbeing.
With talks focussed on knowledge-sharing and case studies from a range of sectors, we hope that the series will add real value to your CPD, your Pathway to Chartership (P2C), and your day-to-day work. After the series concludes, we plan to issue a summary of learning and key points for future reference.
Provisional dates and topics below – full details to be confirmed. Please follow us on Facebook and Twitter and look out for future LISW newsletters for the latest updates.
_____
March – Principles of writing integrated LEMPs
With acclaimed Dr. Phoebe Carter from Biodiversity Matters. Scheduled for 22 March – booking below.
_____
April – Landscape management from the perspective of a landscape contractor
Hear industry-leading landscape contractors' hot tips for landscape architects.
_____
May – Maintenance for biodiversity: opportunities and challenges
See case studies from various organisations involved in maintenance, including public sector, infrastructure, residential and educational projects.
_____
June – Establishing and maintaining wildflower areas
A presentation by the National Wildflower Centre currently located at the Eden Project, with key tips and tricks to get it right with a no-topsoil approach and 100% wildflower seed mixes.
_____
July – Green Flag Awards: quality of open spaces
Hear from our very own Carl McClean and two parks managers about how Green Flag accreditation can help to manage for quality.
_____
September – Trees: establishing and maintaining long-term assets in the built environment
Arm you with key knowledge needed to integrate your tree-planting proposals with the built environment, and maintain these amazing organisms for long-term benefit.
_____
October – Contractual arrangements for landscape maintenance
A look at various contractual arrangements and opportunities that can help to ensure long-term success and biodiversity benefits.
_____
November – Maintaining adopted landscapes: a local authority perspective
After the Highways Act, local authorities now maintain many key landscape assets. This talk aims to shed light on how this process affects future maintenance, and important design considerations to create successful and biodiverse landscapes.
Writing integrated LEMPs
This lunchtime webinar about integrated Landscape and Ecological Management Plans (LEMPs), brought to you by LISW and Phoebe Carter from Habitat First / Biodiversity Matters, is the first of a year-long series of talks looking at various aspects of landscape management.
A requirement for many planning applications, LEMPs need to be written in a concise, integrated, and forward-looking way to achieve their objectives. A well-written LEMP will go a long way to contribute to successful landscapes that help to address the key challenges of our time.
Phoebe will share her expertise on producing LEMPs, including integrating LEMP objectives between disciplines (such SuDS, landscape design, ecology, client requirements, and future maintenance arrangements), principles, structure, and content. Hear how LEMPs help ensure longevity of biodiversity net gain assets, understand the roles of various parties involved, and see practical examples outlining pitfalls and challenges.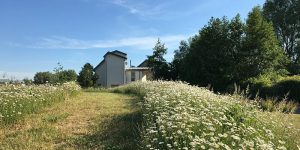 Biosecurity update
Plant health threat caused by Xylella
In our fast-changing world, with new threats emerging frequently and existing pathogens spreading faster due to climate change, awareness of biosecurity issues is important for landscape architects.
New legislation that may affect plant imports is coming into force from 4 March 2021. This article from the Arboricultural Association explains more:
Arboricultural Association – New legislation to address the plant health threat posed by Xylella (trees.org.uk)
The LI's Plant Health and Biosecurity Working Group has published a wealth of guidance and background documents which are available here:
Plant health and biosecurity | Landscape Institute
This includes a note on Xylella from June 2020, with some recommended actions for landscape architects specifying plants.
Like our newsletter? Let your colleagues know!
We don't want South West-based landscape architects to miss out on local updates
We'd like more people to receive our news, so that the LISW Committee can be more effective in working with and supporting you. Please let your colleagues know about out newsletter – and how to sign up for it!
We're looking for your help to increase the reach of our newsletter. Since the introduction of GDPR, members have had to opt in to receive the branch newsletters, and we can't contact people directly that haven't done so.  We're working LI central to increase our reach, but want to do more.
You can help us by making other landscape architects aware of our newsletter and asking them to sign up if they haven't already. Instructions for signing up can be found here.
Thank you for your help!