Report of the LI South East webinar on Natural Capital with Jon Sheaff. Words by Helen Palmer, South East Committee Member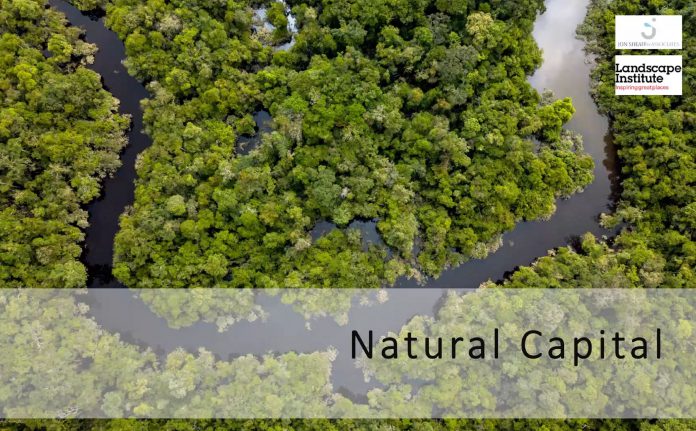 On Wednesday 13th January LISE held a very well attended (67 attendees) virtual CPD event looking at 'Natural Capital', led by Jon Sheaff CMLI of Jon Sheaff and Associates.
This presentation was intended as an introduction to the idea of natural capital, which for those unfamiliar for the term can be defined as "the world's stocks of natural assets which include geology, soil, air, water and all living things. It is from this natural capital that humans derive a wide range of services, often called ecosystem services, which make human life possible." (World Forum on Natural Capital)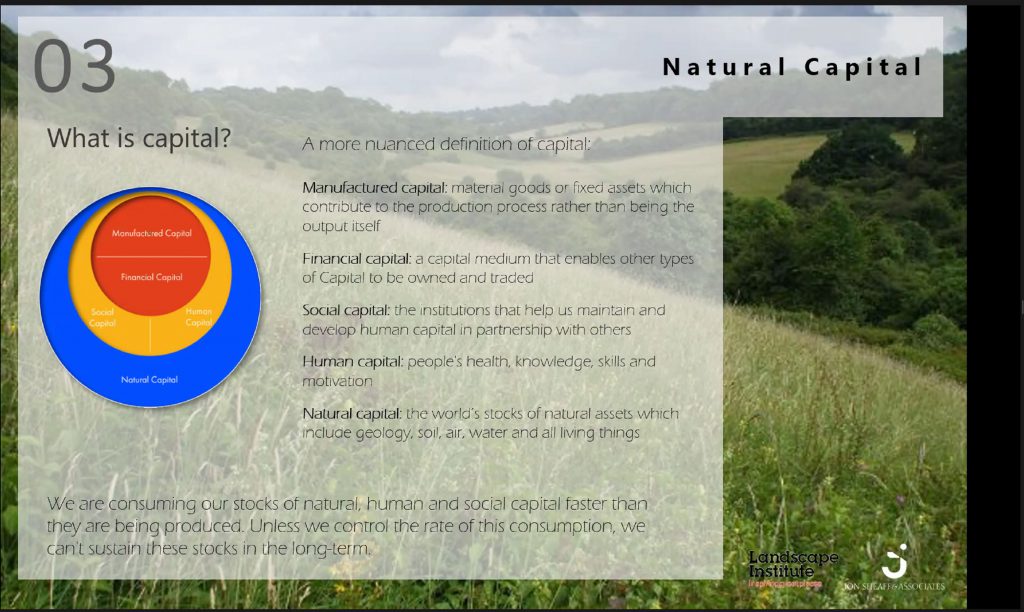 Jon introduced us to the concepts of natural capital accounting in addition to the traditional monetary accountancy systems and showed us how difficult it can be to incorporate the capital of natural environments in traditional accountancy systems to show the value of ecosystems such as public open space.  Jon showed us several examples of natural capital accountancy where local authorities have assessed the condition of their public space, and then allocated the potential understood benefits of this public space against the assets.  For example, and this has particularly come to the fore since the various recent Covid19 lockdowns, the value of access to public space for both physical and mental health can be directly measurable when set against mapped locations of public open space.  These studies can create a natural capital balance sheet, for example, setting maintenance costs against health benefits identified, identifying potential returns on investment.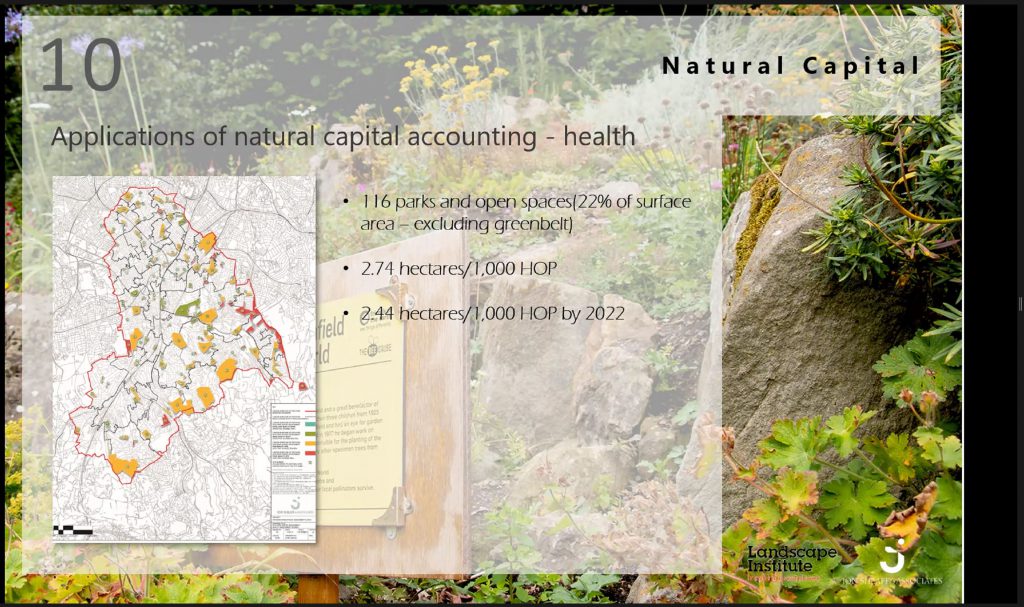 Historically, justification for increased or maintained investment in public open space has relied on opinion or lobbying, but the application of natural capital accounting can provide a powerful tool to create measurable outcomes and give justification for the retention of parks' budgets and increased investment, particularly in population growth areas.
Natural capital accounting, using recognised metrics (measures of quantitative assessment) is an evolving system but is being more recognised, particularly with increased urbanisation and changes in attitude towards the use of public space within the current pandemic.  The Landscape Institute has produced a Technical Information Note 02/2018 which gives further details on the LI's approach.  The UK and world governments have acknowledged the value of such natural capital accountancy models and it is to be expected that such analyses will be part of any green recovery programme.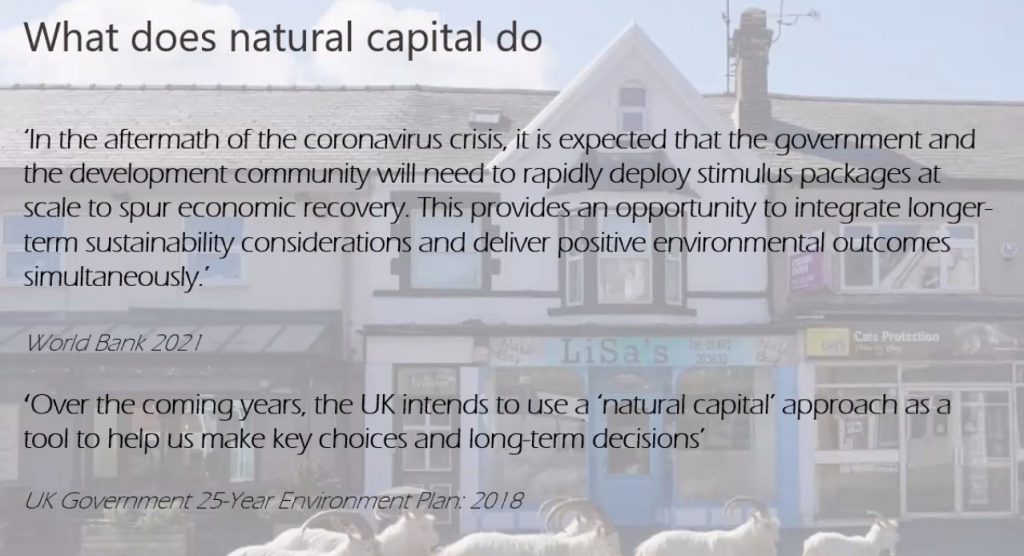 Catch the video of the presentation on the LI Campus.