Mike Holmes from Holmes Design Studio used the opportunity of his daughter's class careers day to teach the pupils about careers in landscape architecture, and how they too could become a green super hero.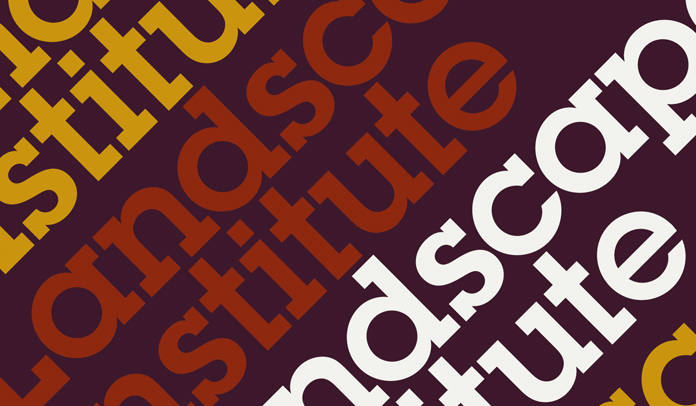 I'm very lucky to find my current work situation being under my own steer, self-employed offering landscape architectural services to a variety of clients, mainly across the North West of England at present.  Lucky yes, but also due to a tremendous effort to make a success of the business, now in its fourth year.
That effort sees me experimenting with my work life, developing professional relationships through paid work, but also through voluntary activities and pro bono projects, within my local community. I'm lucky to have the freedom and flexibility to decide how I use my time.
I firmly believe that one person does have the power to affect the world in a positive way, so reaching a young person and giving them the opportunity to develop an interest in the environment through interaction with the landscape, has to be a positive step for the future. Whether this sets them on the road to becoming a landscape architect or not is yet to be seen, but irrespective of that, the positive effect for a person and their general health long term, along with a more aware and caring attitude to living, has to be worthwhile.
I have a passion for involving people with my schemes, especially the younger generation because, after all, they are our future. My daughter loves my work and shows a great interest in the projects being developed, especially the schemes involving play features, and it is through her and her school, that my journey to becoming an ambassador for the LI began.
My first outing was set up through discussion with my daughters class teacher, and came in answer to a request by the school to involve parents in a careers day (yes even at an infant school!) and through a curriculum subject called 'The Big Build' which uses measurements, building blocks, drawing and interesting ways to use numbers in a real life situation, to teach maths and English to infants.
Together, the teacher and I developed a morning session with the class which used PowerPoint presentation and task based activity to look at the key points of the role of a landscape architect.
We used lots of images to capture the children's attention, invented the 'Green Superhero' – used to explain the ethos and aims 'to protect, conserve and enhance the natural and built environment for the benefit of the public ' – in a way that an infant class may be interested in – and took the children outside in groups for the part of the session that engaged the children best, to take part in measuring up their school grounds using large tapes and wheels, clip boards and drawings.
Following this they all produced their ideas for improving their school grounds, (which have since influenced improvements made by the head) drawn onto plans of the space, and thoroughly enjoyed learning all about the subject. We managed only one pencil related injury during the outside session, so learnt that excited children running with a pencil in hand, is a bad thing….and have updated the lesson plan / risks assessment accordingly!
The audience for this session and the careers information offered – was to teachers, other parents and the children, (who were all aged 5-6 years old). This may sound a little early to be reaching pupils, but the experience leads me to believe that introducing landscape architecture , much earlier on in education, could have an impact on raising awareness of the profession, and actual numbers choosing a career in a landscape related field of work, in the longer term.
At the beginning of the session, I asked the children how many had heard of a Landscape Architect, what they did, and how many would like to be a Landscape Architect when they grow up. I'm sorry, but not surprised to say – only my daughter had heard of the role – and none of the children had considered it as a career, (….well really!)
I know this sounds ridiculous to be concerned about this, with them being 5 years old – but – when you consider I also asked them how many had heard of an Architect – most of them had. (Bob the Builder has a lot to answer for). The conclusion is that, from a very early stage children are fed information about the building industry, and awareness is high – which must have an impact on numbers of people choosing a career in the building industry.
I'm happy to report that after my morning lesson – most of the children understood the difference between an Architect and a Landscape Architect – and ALL the children wanted to be a Landscape Architect! I don't expect we should get excited about this fantastic result, as I'm aware that after each parents career session, all the children also wanted to be a Police Officer, Nurse, Builder, etc – but it does offer an interesting discussion on how early a child can be reached to raise awareness of and interest in a role.
This session inspired me to discuss the Ambassador role further with Poppy at the Institute, and gave me confidence to sign up to the programme.
Although so far all my activity has been focused on the Primary school audience, through these links to the overarching Academy Trust staff who manage many other schools around the area, I have been able to reach Careers Staff across the Trust who are based in Secondary Schools, and who have expressed an interest in involving the Landscape Institute in future career days for years 10-13 pupils. – Exactly the target audience we need to reach, to increase numbers of interested students wanting to enter the profession.
More recently I have developed links with other schools through project activity during grounds improvement schemes, alongside the design and CA roles undertaken. I took a step back from actually delivering the project to see where we could offer involvement in the process. The aim being to open up a greater understanding of the role of a landscape architect to whom-ever has contact with the scheme, whatever their role or age.
Over time, I hope that a greater understanding of the role of a landscape architect by the general public, and how use of a landscape architect adds value and improves a scheme, should have a positive impact for the profession. This wider understanding may also provide greater work opportunities for the profession as a whole, whilst promoting the profession to students and other professionals who may wish to become a landscape architect.
My own journey into the profession came, not through the traditional university route, but via the encouragement from my CMLI colleagues / managers – to request assessment by the membership panel, coming from a related industry role, and having years of relevant experience working in a landscape design team as a technician. This acceptance as a Licenciate member in 2011, set me on my own Pathway to Chartership. Proof that encouragement and support does work!