Martina Sechi from the LI East of England branch reflects on her recent experience of promoting the landscape profession at a careers fair in Writtle College.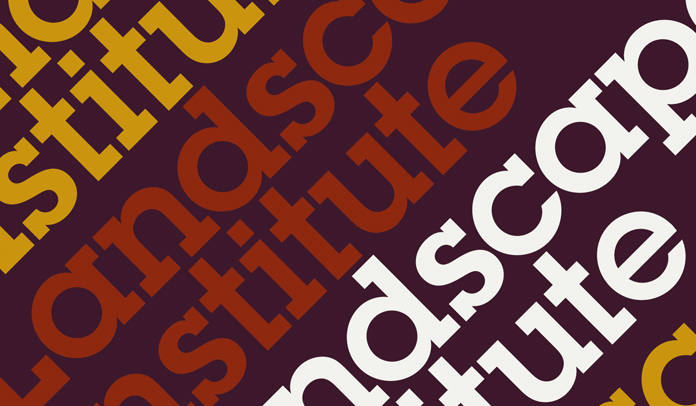 On the 11 of November I attended a careers fair at Writtle College. The event aimed to introduce students to a diverse range of agencies, firms and or organisations that could offer advice to the university students when thinking about their future careers. The Landscape Institute was invited to participate at the event and I was pleased to accept as a representative of the LI– Ambassador for Landscape and the East of England branch.
The fair was scheduled for the afternoon, from 2pm to 5pm. Each guest was provided with a desk to set up their stand in the main conference room, while a series of talks, introducing different professional subjects and tips, took place in a separate room. The turnout was surprisingly good! There was a good mixture of students coming from various disciplines, possibly more from horticulture and equine, all eager to know more about their next career options.
I had the chance to speak to some students in the landscape and garden design courses and a few from horticulture giving an introduction to the kind of choices that they will have to face once they have completed their landscape studies and encouraging them to keep an open mind and not to be afraid to progress their studies into the landscape field.
What kind of landscape architect you want to be? Where would you like to work and for who? P2C: a necessary accreditation or a nightmare?
These are the questions I invited them to ponder: why weren't they asking me?  I was expecting a little more curiosity, at least from the landscape students! However, I subsequently decided that their behaviour was understandable, given their young age and limited professional experience.  In truth I can say I was in their same situation not too long ago, I still remember it! So there I am left pondering what could we, the school, the branch and the Institute, do to enable students to make a better, informed, choice for their career.
I think that career fairs are a good start for student, giving them as much exposure as possible to the real professional world. However, the step before should come from us, professionals and institutions: we should get involved at early stage of the school curriculum and present our profession directly to the students. Remember when you were in their shoes how difficult was to make an informative decision. The next landscape architect generation will only be as passionate about their job as much as we are so we must make our mark now.
Want to help promote the profession at a similar event to the one Martina has spoken about?
View our Ambassador for Landscape pages for more information or contact our Education Development Officer, Poppy Smith on Poppy.Smith@landscapeinstitite.org