Simon Reeve, Adam White, Romy Rawlings, Merrick Denton-Thompson and Dan Cook celebrate the winners
Simon Reeve's mum absolutely loves the Landscape Institute Awards. Or at least, she was bowled over by last year's President's Award winner, Kinnear Landscape Architects' project, which remade Brentford High Street.
Reeve, an adventurer, television presenter and bestselling author, presented this year's LI Awards. He explained, 'Much of my family comes from Brentford. For decades they went down to the river and the shops. My mum always said that gentrification stopped at Chiswick. But last year's winner has transformed Brentford and made a difference. My mum wanted me to say thank you today.'
This year's winner of the President's Award could be equally transformational, according to LI President Merrick Denton-Thompson. Rather than affecting a small area in detail, however, it may have an impact on a much wider canvas. 'My choice,' he said, 'Takes a piece of national policy right down to local delivery.'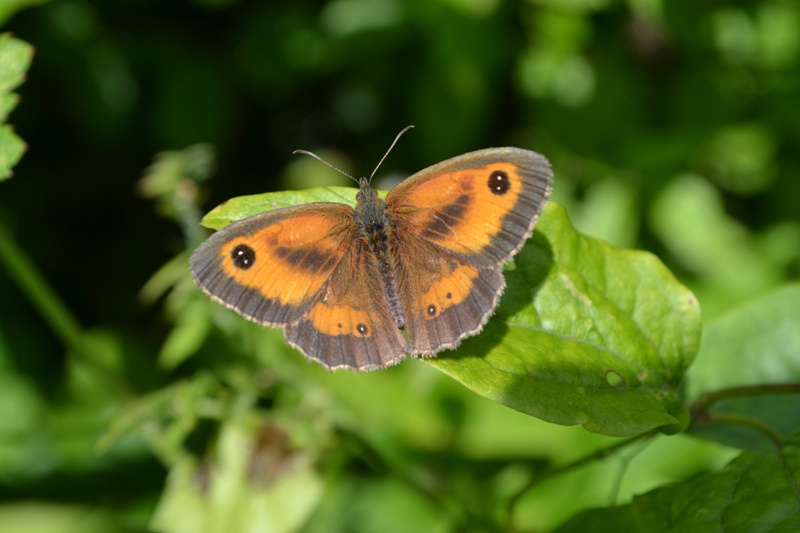 As has already been announced, the award went to the Green Infrastructure Plan for Pollinators in south east Wales by TACP. Merrick said, 'This is a project that is a combination of landscape and ecology. It is something that can be rolled out more widely.'
He warned, however, that local authorities, who collaborated to bring about this project, are struggling 'to budget for anything that is regarded as discretionary. We have to turn that around.'
Jo Wall of TACP said, immediately after winning the award, 'I am absolutely thrilled, and the client has been brilliant.' She added, 'I went to B&Q at the weekend and bought a box of bulbs, which said they were good for pollinators – this change of attitude is everywhere.'
Colette Bosley of Monmouthshire County Council, one of the client authorities, said, 'It's absolutely fantastic. This is a real partnership, taking work from the strategic level right down to the ground.'
This theme of the value of the work of landscape professionals ran right through the event. Introducing the Awards, Dan Cook, the recently-appointed CEO, said, 'What I have learnt about the profession is that it really cares about the work that it does. We need it to address our complex and fast-changing world. Whatever your discipline, you are part of our family and part of this institution going forward.'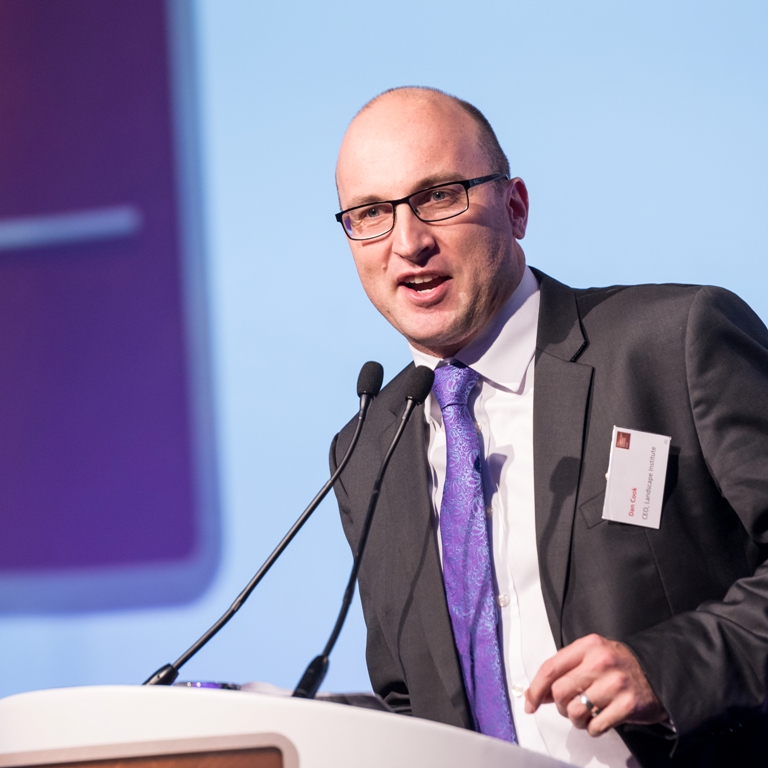 Simon Reeve, who has almost certainly travelled more than anybody else in the room, having visited 120 countries, said, 'I am absolutely fascinated by what you do. Almost all your projects are about better connecting us with our environment and with each other.' But, he warned, 'you seem quite diffident. You have to be really proud and positive about what you do.'
As well as giving the introductory talk, Reeve answered questions put by the membership in a discussion with Romy Rawlings, a stalwart of the LI who is UK business development manager for street furniture company Vestre. Asked to name his favourite landscapes, he opted for a ridge near his home in Dartmoor in the UK and, internationally, for Madagascar which, he said, has been deforested but still has an incredible diversity of species. Like the Galapagos, it has been cut off from the general pattern of evolution.
He also confessed that he was probably the least law-abiding person to address the institute. 'I built a petrol bomb when I was 12,' he said. If the one-time tearaway could later find success at least in part through the landscapes that he visited, so perhaps our fractured planet could find some salvation through the professionals who best understand it. These Awards showed not only the beautiful landscapes that professionals can design, but also the ways in which they can work with people and the environment. If Merrick has anything to do with it, their achievements will stretch way beyond the Awards. 'Some of these fabulous ideas could be rolled out more widely,' he said. 'That is something I have asked my team to look at.'