LUC's Adrian Wikeley looks back on his practice's 50-year history and asks what the future might hold for landscape professionals
Without doubt, 2016 was a turbulent year. The environmental impact of Brexit and the US elections are yet to be fully understood. Last year, LUC celebrated 50 years of battling on behalf of the UK's environment; and looking back on the last half a century has helped us assess how the landscape industry has evolved, and how it will develop in the years to come.
The UK is now grappling with the challenges of accommodating a growing population, meeting the need for housing, continuing to decarbonise the economy while managing our environmental assets, improving people's health and well-being, and responding to a changing climate. Tackling these challenges will require a multidisciplinary approach. A growing number of practices are employing a mix of professionals, including landscape architects, town planners and ecologists. As a multifaceted industry, we can oversee the delivery of sustainable projects at every stage: from assessment, consultation and planning to construction, completion and ongoing management. And it is our responsibility to not just employ but, where possible, help to educate the generation of professionals that will do this.
To combat these ongoing issues on a broader scale, we need the specialist skillset in our industry to do so. LUC hopes to set a benchmark for how practices can help foster this needed professionalism and expertise. Each year, we recruit graduates and undergraduates from landscape architecture, landscape management, ecology, environmental science, town planning, green infrastructure and mapping disciplines. Every new member of our design team has a proven interest in environmental issues; they support live projects and learn about the way the business operates in various offices. Often, following completion of their master's qualification, these individuals return as licentiate LI members.
A landscape architect, now more than ever, needs an understanding of the arts and a positive approach to design. They need the ability to analyse problems in terms of design and physical form. They need the technical competence to translate a design into a built project. And they need skills in professional practice, including management and professional ethics. We offer our new licentiate recruits mentoring as part of the LI Pathway to Chartership programme. A continued professional development (CPD) log is required of staff at all levels, and regular CPD events are held at all offices, with site visits to projects of interest during the summer months.
As a practice, we also enter many design competitions, including those sponsored by the LI. Such contests further the case for high-quality design and help to promote environmental awareness. Some of these lead to realised projects, including the LI-organised competition for Heartland Park in Cornwall. The brief was to design and masterplan a new park at Heartlands to accompany a new museum at Robinson's Shaft, the site of Cornwall's last tin and copper mine, which is a key element of the Cornish World Heritage Site. The community-led lottery bid secured funding of £27.5m to conserve and transform the dilapidated tin mine into a thriving arts and residential centre. This is just one example of architectural competitions delivering choice, inspiration, and value to clients.
2017 will continue to offer challenges. What the future holds for the UK's natural and built environment when Article 50 is triggered and negotiations with Brussels begin in earnest is, at best, uncertain. To prepare for the environmental challenges that lie ahead, we need to do our best to nurture the next generation of landscape practitioners that will meet them.
---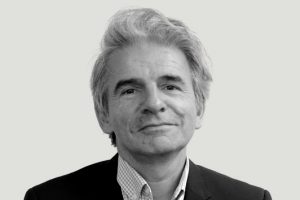 Adrian Wikeley has over 30 years' experience as a landscape architect. He joined LUC 1986. For the past 20 years, Adrian has worked on a considerable breadth of landscape design projects, from the design and implementation of historic landscape work through to the creation of new-build parks and major residential and commercial projects. The protection and restoration of designed landscapes and public parks, and their relevance to contemporary society, has always been an interest of Adrian's, with work including Russell Square in Bloomsbury, Heaton Park in Manchester, and Priory Park in Reigate, Surrey.