Lorna Cruice from Appletons Landscape Architects shares her rewarding experience of attending a Careers and Higher Education Convention at Bolton School in Lancashire.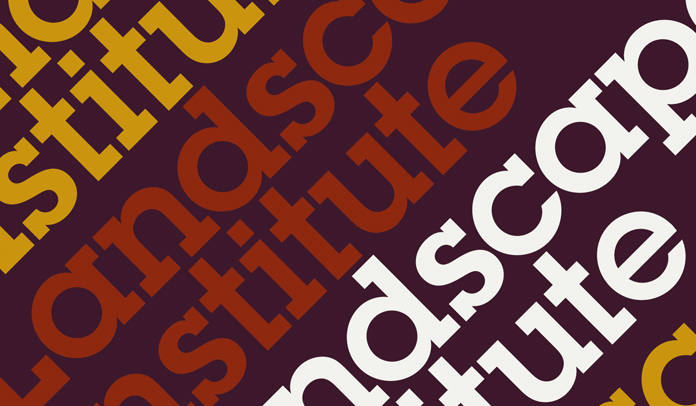 The careers convention is held every two years and is aimed at bright and enthusiastic students in years 9-13 from Bolton School and neighbouring education providers. It offers an opportunity for local professionals, higher education institutions, and universities from across the country to provide information about higher education and career choices. The event is staged in the evening over a two hour period in open plan stall arrangements where students and their parents can pick up leaflets and information packs provided by each 'stall holder' or to discuss the career in more depth with the 'expert' on hand. The event is well publicised and very well attended with students able to gather lots of information across a very wide range of professions.
As is usual on these event (and I have been doing this careers evening for many years) most students and parents have never heard of landscape architecture and only have a vague idea of what it might entail. The first part of the consultation is like speed dating (I imagine!) and you have to provide a very quick resume of 'What is a Landscape Architect?' Some people are put off immediately but others with an interest in art and design, geography and environmental issues are engaged; for some you can see a light bulb going off in their head as they realise they have found something that fits their aspirations that they never knew existed. I have perhaps been responsible over the years for 4 or 5 young people becoming chartered landscape architects, one of whom I have mentored for 10 years or so following year 11 and university placements and is now Business Analyst (Environmental Resources) at United Utilities. Year 9, 10 and 11 students are keen to understand what A' level subjects they should be thinking about and where are the best university courses. Those who have already made choices about university undergraduate courses are interested in how to access the profession at post-graduation. Mums like to know about job satisfaction and Dads like to discuss career progression and salary expectations.
I usually like to take a recent graduate with me if we have one who can talk about the course and the issues around getting employment or placement experience. I always take lots of information, and literature from the LI is invaluable. Students like to take as much as they can! Visual graphics of completed work, work portfolios that students can flip through and PowerPoint slide shows are useful but because there is so much to take in across the event it can all be a bit much. Students are timid about approaching the stall if they have no idea what it is about. So, in recent years I have taken student models which are a great ice breaker. "Why was this made?" "What's it's about?" "I've made something like this for geography!" Getting people to understand the wide range of issues and work that is open to the profession, expounding that the 'bit's around buildings' are not designed by architects and engineers, explaining someone has to make a judgement about impacts on the landscape for HS2 and voicing the fact that we can make a difference to the world we live in is part of the evenings work. Hopefully, this year I have managed to convince one or two young persons that it's a good career choice!