On behalf of the London Branch Committee, we would like to extend our special thanks to everyone for their part in making the New Year Party at the Parcel Yard last week a huge success!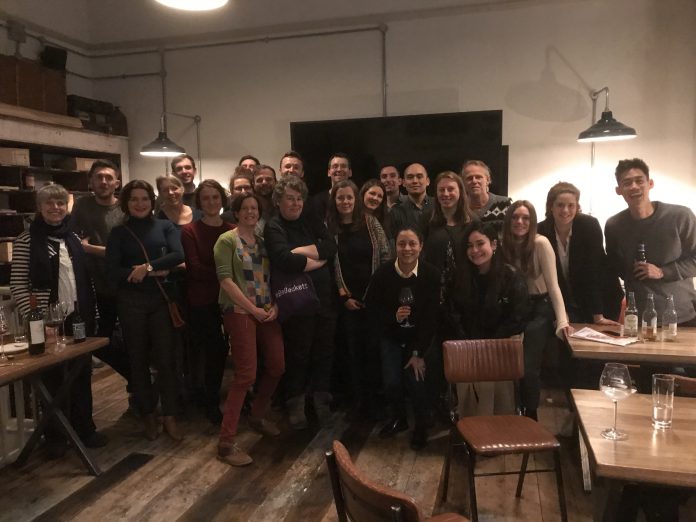 It was great to see so many new faces including a large student representation from the University of Greenwich. Please look out for upcoming events as it would be nice to see you all again soon.
Thank you to everyone that submitted nominations of people you felt deserving of special recognition on the night.
A big congratulations to Clem for being wonderfully generous with her time and being a great support to everyone on the MLA at Greenwich, as well as Claire for being generally great. We hope you enjoyed the bottle of Prosecco! Well done to all the other nominations as well, listed below:
Annabel Downs for her amazing work keeping the LI archive alive through founding and chairing FOLAR.
Karen Fitzsimon for setting up the women in design Instagram to acknowledge and celebrate women in the profession current and historically (often forgotten figures), and also supported the FOLAR landscape archive.
Katie Curson-Graham for producing some excellent drawings, understanding ecology and my rambles.
Kathryn Lwin for her outstanding work with River of Flowers, undertaking many projects which benefit the environment including planting for pollinators, planting for air quality, and gardens to benefit hospital patients.
Rhys Jones for all his hard work that he has put in and continues to commit to the Humanitarian Landscape Collective.
Robert Holden for being a great tutor at the University of Greenwich and a big helper at LI London Branch committee.
Rosie Whicheloe for her endless enthusiasm for landscape and ecology and a job very well done in her new role as Chairperson for the branch. (Thanks!)
Sunny Karagozou for being a powerhouse of organic food growing and community activism and doing a fantastic job running Edible London.
Stephanos Georgiou for some of the best drawings interpreting ecology in urban design.
Tom Turner for being a great tutor at the University of Greenwich and a big influencer in sustainable design (SUDS etc).
Thank you everyone once again.
Rosie Whicheloe (Branch Chair) & Ben Gurney (Branch Rep)