West of England Spatial Development Strategy, ACD Co-Design Conference, 'Shape my City' talent accelerator programme, and more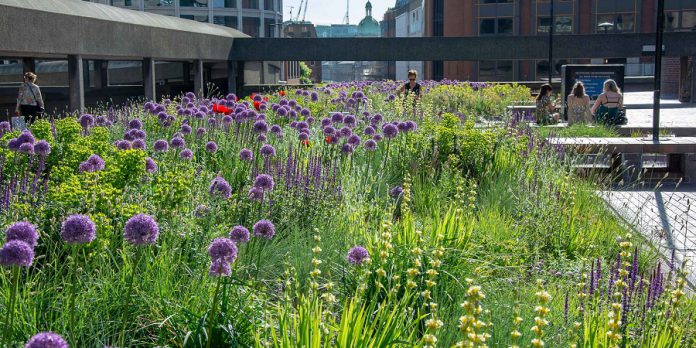 West of England Spatial Development Strategy
Bristol City Council wants your views on the future of the region by 14 December 2020. Complete the survey here and find dates for the four upcoming webinars about this subject.
People living and working in the West of England are being asked for their views about the future of the region. The feedback will help shape a Spatial Development Strategy for the West of England Combined Authority area, which includes the Bristol, Bath and North East Somerset, and South Gloucestershire Councils. Once the Spatial Development Strategy is agreed and published, it will form part of the 'development plan' alongside Bristol's own Local Plan.
Click here to access the survey and further information. The survey closes on 14 December 2020.
There are webinars on 20 and 30 November and 1 and 2 Dec, offering an opportunity to find out more about the Spatial Development Strategy. Booking for these can be reached through the link above.
The strategy offers an opportunity to plan for a cleaner, greener recovery, ensuring new development is resilient, contributes towards reducing carbon emissions, and brings improvements for nature and sustainability.
---
ACD Conference: Co-Design – International Voices
Wednesday 25 November: A full-day virtual conference with international speakers presenting co-design case studies. Register at theacd.org.uk/conference.
Speakers from New Zealand, the USA, Spain and the UK will present co-design case studies across breakfast, midday and afternoon sessions, aimed to fit around your work commitments. This Zoom conference will feature a virtual whiteboard (via Miro), breakout sessions with provocations, networking, and fun exercises and breathing to get the mind and body revitalised between sessions.
Speakers include:
Olivia Haddon from New Zealand, talking about Maori Placemaking
Nat Defriend from the UK, introducing the Every One Every Day project of Participatory City
Sara Ortiz-Escalante from Spain / Canada, considering placemaking in Barcelona by Collective Point 6 to break discrimination and hierarchies
and Joel Mills from the USA, looking at the role of democracy in the future of urbanism
The day is brought to you by the Association of Collaborative Design (ACD).  Find out more at theacd.org.uk.
---
'Shape my City' talent accelerator programme
Shape My City is an education programme for 15-18 year olds to bring them closer to professions in the build environment.
LISW is collaborating with the Architecture Centre Bristol on the Shape my City programme, which we hope to continue in 2021.
Shape My City is an education programme for 15-18 year olds to bring them closer to professions in the build environment. Running from September 2020 to July 2021, the programme includes a series of 10 workshops and seminars, culminating in a 'Live Build' project.  We seek to give talented young people opportunities they might not otherwise have.  We particularly welcome female participants, students from BAME backgrounds, and those from state schools and under-represented socio-economic groups.
Find out more at architecturecentre.org.uk.
---
Hush City App – Open Access to Quiet Spaces
Hush City is a free citizen science mobile app that empowers people to identify and assess quiet areas in cities, with the goal of creating an open-access, web-based map of quiet areas.
Hush City empowers people to identify and assess quiet areas in cities. The app's goal is to create an open-access, web-based map of quiet areas, with the potential of orientating plans and policies for healthier living, in response to issues framed by European environmental policies.
Launched in 2017 by Prof. Atonella Radicchi within the context of a pilot study in Berlin, Hush City is now used internationally and available in English, German, Italian, Spanish and Portuguese.
See www.antonellaradicchi.it for more information.
Antonella will give a talk on 21 January 2021 on Soundscapes – look out for more information in the coming weeks on the LISW social media channels.
---
Pathway to Chartership update
We're here to make your P2C journey easier.
If you run a study group and would like our help with organising speakers or Q&A sessions with professionals across the industry, get in touch! We're also able to put potential candidates and mentors in touch, so if you'd like to become a mentor – or are a candidate without a suitable mentor in your workplace – send us an email and we'll try to match you.
Further information on the P2C and becoming a mentor is available in the Pathway guidebook and the Pathway toolkit.