View this email in your browser Temple Tales: Live Build, Bristol Come to our drop-in session at Temple Church in Bristol as part of a live build of a potting shed, and create bug and insect hotels. Saturday 10 – Sunday 11 July 10.00am – 5.00pm Temple Church, Bristol BS1 6HS Contact: shanks@nudgegroup.com This live build […]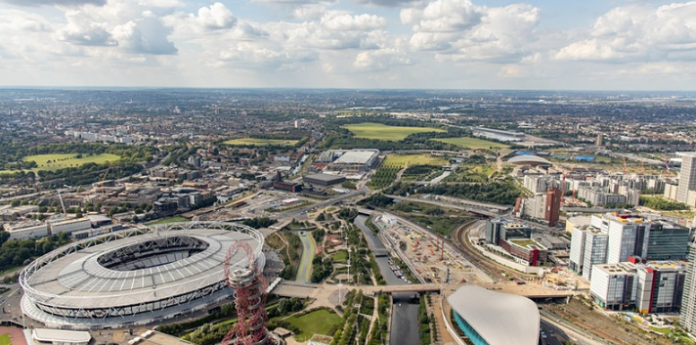 Temple Tales: Live Build, Bristol
Come to our drop-in session at Temple Church in Bristol as part of a live build of a potting shed, and create bug and insect hotels.
Saturday 10 – Sunday 11 July
10.00am – 5.00pm
Temple Church, Bristol BS1 6HS
Contact: shanks@nudgegroup.com
This live build is a collaboration between Shape My City students, UWE Architecture students, English Heritage, and the Landscape Institute.
If you'd like to join us, please wear suitable clothing for the weather and flat, closed shoes, and bring gloves and hand sanitiser.
Hand saws will be provided on-site.
We'll also plant donations for planting on the day. We're looking for noninvasive, perennial, nectar-rich plants.(See RHS Plants for Pollinators.)
LISW Webinar: Green Flag Award / Olympic Park-Landscape Management Quality
As part of the LI South West Webinar series on landscape management best practice, this webinar will look at the Green Flag Award and the Queen Elizabeth Olympic Park
This event explores quality and biodiversity in relation to landscape management. We start with overview of the Green Flag Award, a non-profit international accreditation programme that recognises and rewards well-managed parks and green spaces.
We'll then explore the Green Flag Award in relation to Queen Elizabeth Olympic Park, which knits a vibrant area of East London into a modern urban destination. Accredited since its opening in 2012, the Park is redefining the historic, industrial and creative heartlands of Stratford and Hackney Wick as an exciting and sustainable place to live, work, study, play and visit. Get behind-the-scenes insight into the sustainability, biodiversity and accessibility-focussed planning and development of the site, and hear how park management plans, a biodiversity action plan and other management tools have helped to continue development of the area while maintaining a focus on the landscape and green infrastructure.
Our two speakers for this event are Carl McClean and Ruth Holmes.
Carl McClean is an international development manager at Green Flag. He's also a LISW committee member, working to raise the profile of parks management in the profession of landscape architecture. An experienced horticulturalist and landscape manager, Carl's career focusses on developing and maintaining public parks, gardens and green spaces for their benefits to people and wildlife. His role has taken him to more than 20 countries around the world, working with park managers, local and city municipalities and parks organisations.
Ruth Lin Wong Holmes BEng MA MAUD MSc CMLI has 25 years' experience as a chartered landscape architect working for the public, private and voluntary sectors. She currently works for London Legacy Development Corporation, which has responsibility of the Queen Elizabeth Olympic Park and developing neighbourhoods. For over 11 years, Ruth worked for the Royal Parks, caring for over 5,000 acres of historic parkland in London. She spent three years as Chair of the London Parks and Gardens Trust, is now the Vice Chair for the Royal Parks Guild Committee, and sits on the Metropolitan Public Gardens Association and the World Urban Parks Healthy Parks Healthy Cities Committees.  To support the Landscape profession, Ruth volunteers as a Landscape Institute examiner, supervisor, judge and mentor. She has a keen interest in heritage, ecology, parks and horticulture, and she judges each year for Green Flag, Green Heritage and London in Bloom.
With best wishes,
The Landscape Institute South West branch