Lindsey Wilkinson: Pathway Supervisor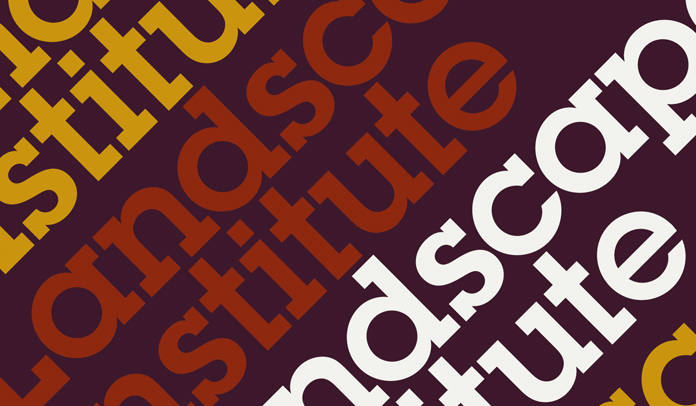 Lindsey Wilkinson, FLI, explains how she helped more than 100 candidates in one way or another through the P2C.
I work part-time as Technical Director for Landscape Architecture at RHDHV (a Dutch based international engineering firm with circa 7,000 staff worldwide), and part-time as freelance sole practitioner.
I started as a Supervisor in 2008, but prior to that that, I was a P2C Examiner so I understood the 'sharp end' of the Pathway process. I have probably helped well over 100 candidates in one way or another on the Pathway. Initially, I decided to become a Supervisor because I wanted a steadier, ongoing and regular involvement with the Pathway. As a Supervisor I get to see candidates throughout their journey – it's really rewarding to see how they develop with time. Obviously, you don't literally see them, as it's all done online but sometimes it feels as though you know them as well as if you'd met them face to face.
You see the tentative first steps when they join the P2C and don't know how to fill in the forms at the beginning of the process. Then, you see the breakthrough moments. The candidates find the right way to use the submissions for themselves to reflect on their every day experiences. Once candidates develop, they use submissions as a way of checking their own progress and setting their own aims and targets. They begin to understand where they are on their own personal journey to chartership, and what they have to do to get there.
Then follows a second breakthrough, just before notification time. Through their personal statements, you can really see the candidates make connections between topic areas across the syllabus, and see them demonstrate how they now answer questions actively in the office and show confidence in tackling professional issues and problems in their every day work.
You also get a great insight into the different partnership approaches between candidates and mentors; those who are direct line managers and those even members generous enought to mentor remotely. Each pair communicates differently and they develop different ways of working together. You see a breadth of knowledge, skills and backgrounds, and you see different management relationships between candidates and mentors. Everyone has different ways of reaching the same goals.
Since becoming a Supervisor, I've noticed that I've become more sympathetic and patient (which may be a surprise to those who know me!) with candidates. Now I've been a Supervisor for a while, I'm certainly more relaxed about the chartership process because I've realised that everyone can take it at their own pace (although sometimes a bit of chivvying doesn't hurt), and everyone can get there in the end!
As a Supervisor, you're pretty self-motivated and self-managed and need to be able to meet the pathway submission deadlines. I used to be fully self-employed, and the Supervisor role helped me stay connected with the profession and feel I was still usefully contributing at a time when I might have felt 'out on my own'. Being a Supervisor is a fascinating way to gain an insight into the profession as a whole and all the different kinds of landscape architects practising in the UK and internationally.
I think the Supervisor role is an incredibly important one. I'm the outside influence on a partnership, which reflects a close relationship between candidate and mentor which can be pressured when decisions on readiness for notification come into play. I'm essentially a mediator of that relationship in some ways.
This role has sharpened both my communications and management skills, particularly when you have to give feedback which may be difficult to take on board. You have to be able to take a step back and take a clear, professional view, and give sensitive advice, which is an important skill to practice in our profession. You've got to be supportive and a little bit stoic, but overall professional.
When a candidate makes it through the Pathway to Chartership, they're always really pleased to have made it through – and it's always a pleasure to see them succeed.
– As told to Hayley Hannan, LI Communications Officer (Education and Membership Development)
To find out more about the Pathway to Chartership Supervisor roles, email pathway@landscapeinstitute.org, or phone Chris Sheridan on 020 7685 2654.